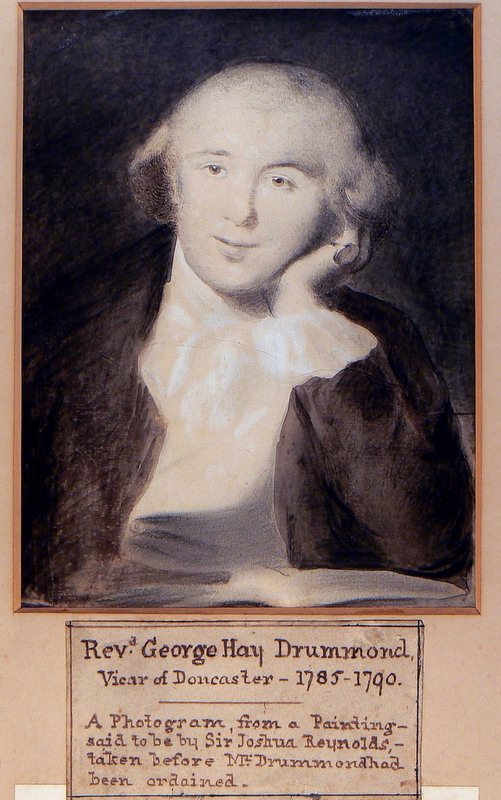 George William Auriol Hay Drummond was the sixth and youngest son of Rev. Robert Hay Drummond, Archbishop of York.  Born in 1761, he was lost at sea in a shipwreck off of Bideford, Devon on 6th December 1807.  He produced various works based on the writings of his father.  He had married Elizabeth Margaret Marshal in 1785 and soon after she died, in 1799, Maria Birbank in 1800.  A son by his first wife – Robert William – was one time Under-secretary of State for the Colonial Office.  He became Vicar of Badsey and of Wickhamford on 8th April 1785,
Drummond wrote 'A Town Eclogue' (Edinburgh, 1804) and was a non-resident Vicar, who was also Vicar of Brodsworth in Yorkshire (1786), Vicar of Doncaster, 1785-90, and Prebendary of York.  His Worcestershire parishes were looked after by a succession of assistant curates, including three at Badsey.  Drummond rebuilt the 'Old Vicarage' in Wickhamford in around 1801, as the building at that time was only a mud hovel let to a weaver.
One contemporary reference calls him "the notoriously dissolute clergyman" and as one who "wrote between visits to prostitutes".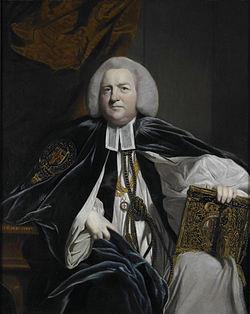 Reverend Robert Hay Drummond, Archbishop of York and father of Reverend George William Auriol Hay Drummond, is pictured left.  The right-hand picture shows Peter Auriol Drummond (1754-1799), an older brother of Reverend George Drummond, holding hands with his wife, Mary Bridget Milnes Drummond (1755-1835); George William Drummond (1761-1807) is holding the portrait of his father.
Over a century and a half later, the Reverend Peter Braby (Vicar of Badsey and Wickhamford, 1958-1973), wrote an article in the Parish Magazine about his predecessor.