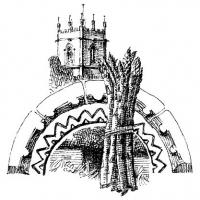 Welcome to the website of The Badsey Society where we invite you to enjoy photos, memories and historical research about the people and places that make up the village of Badsey, the hamlet of Aldington and the neighbouring parish of Wickhamford. To view, just browse and open the categories listed on the left, or enter text into the Search box.
Badsey Recreation Ground Centenary – 1920-2020
The year 2020 is the centenary of Badsey Recreation Ground.  To mark this occasion, a booklet has been written about its history and an information board has been erected on the Recreation Ground near the Sands Lane entrance.
The Badsey Society wins website award
The Badsey Society was honoured to have been the first recipient of the inaugural One-Place Studies website award – read all about it here.
Recently Added Articles
In these strange times, when people may be spending long periods of time at home self-isolating, now is the time to explore the history of our villages.  Why not write something yourself?  We welcome well-researched articles relating to Badsey, Aldington or Wickhamford.  Please send as a Word document to history@badsey.net; photos should be sent separately as JPEGs.