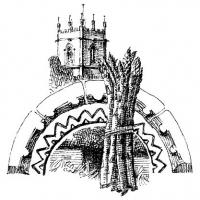 Welcome to the website of The Badsey Society where we invite you to enjoy photos, memories and historical research about the people and places that make up the village of Badsey, the hamlet of Aldington and the neighbouring parish of Wickhamford. To view, just browse and open the categories listed on the left, or enter text into the Search box.
The Big Badsey Dig – Small Pits, Big Ideas Project
The Big Badsey Dig has finished!  This exciting archaeological project took place over the weekend of 21st-22nd May 2022. Take a look at the pictures of the weekend.  We'll let you know when a date has been set in the autumn when we shall find out what the dig has told us about Badsey and see what exciting finds have been uncovered.
Recently Added Articles
We welcome well-researched articles relating to Badsey, Aldington or Wickhamford.  Please send as a Word document to history@badsey.net; photos should be sent separately as JPEGs.