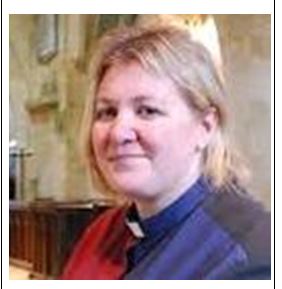 Rev. Massey took a degree in Music and Education at the University of Plymouth in 2000, was then a chaplaincy assistant at Derby University for under a year before studying Theology at Trinity College, Bristol (2001-04). 
She was assistant curate at the Diocese of Lincoln (2004-08) and chaplain at Grantham Hospital (2006-12). 
Whilst in the Lincoln Diocese, from 2009-12 she was Priest in charge of the Saxonwell group of parishes and of the West Loveden group and also the Bishop of Grantham's chaplain.
On 20th June 2014, Reverend Massey married James Ward in her own church at St Michael and All Angels, Broadway, which was duly reported in The Evesham Journal.