Jane Neill – Archives Manager
Maureen Spinks – Database Manager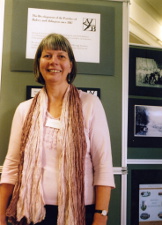 Maureen Spinks was born in a village on the Norfolk/Suffolk borders. She studied History at Sheffield University where she met her husband, Tony. Following four years living in Kenya, they moved to Cheltenham in 1985 and to Badsey in 1993, shortly after the birth of their son, Jonathan. Maureen works part-time in administration at The University of Gloucestershire. She was formerly Secretary of The Badsey Society and, since February 2012, Chairman. She is the author of "Heads and Tales: A History of Badsey Schools" and contributed a chapter to "Aldington and Badsey: Villages in the Vale". Maureen has been Project Manager for both the Local Heritage Initiative Enclosure Map Project and the Heritage Lottery Fund Last Market Gardener Project.
Peter Stewart – Photographer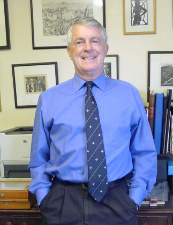 Peter Stewart was born in Plymouth, Devon, in 1938. He served in the Royal Air Force as an Electronic Engineer for 22 years. He married Badsey girl, Julie Stewart (no relation), at St James' Church in 1963; both were serving in the RAF at the time. Peter has had a lifelong interest in birds and is the author of several books and many scientific papers on the subject, in particular the Birds of Cyprus and seabirds. He is also very interested in archaeology, family history and churchyard monuments where many hours are devoted to photographing the stones and recording monumental inscriptions; a very keen photographer and a photographic judge as well as being a judge for Arts & Crafts; a contributor to the Badsey website. Recently appointed a Sergeant at Arms (Mace Bearer) for Evesham.
Richard Phillips – Technical Adviser
Transcription Team
The Parish Magazines, dating back to the end of the 19th century, and Badsey Society Newsletters, contain a wealth of information of interest to family and local historians. But, in order to be able to provide a searchable index, it has been necessary to provide descriptive text to accompany the PDF files. The following team spent happy hours extracting information from the magazines.
Jane Croucher
Tony and Avril Wood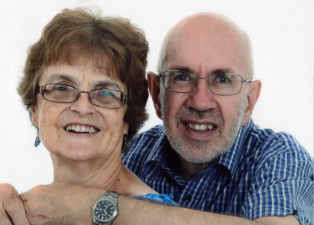 Tony Wood was born in a New Forest village in 1945 and his wife Avril in Southampton in 1948. They met when working together in 1964 and married in 1968. Family and work commitments kept them in the South until an opportunity arose to move closer to their daughter and three grandchildren who live in Cheltenham. They are both enjoying village life in Badsey and are involving themselves in as many local activities as possible. They share an interest in local and family history and are both active lawn green bowlers with Avril holding the position of Club Secretary at a local bowling club.
Gill Woods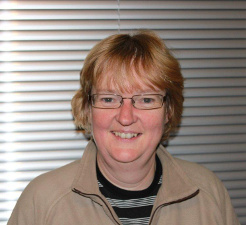 Gill Woods grew up in north Worcestershire. She studied at Newman College, Birmingham, where her main subject was history. After college she entered the teaching profession and taught at various schools in Birmingham before moving into Higher Education. After twenty years of living in Sutton Coldfield, Gill and her husband, Steve, moved to Badsey in January 2011. She is very interested in genealogy and has researched her family tree, tracing it back many generations. She joined the Badsey Society shortly after moving into the village.
Professional Staff
Michael Diamond - Mentor
Michael Diamond acts as a mentor for Societies in receipt of Heritage Lottery funding. Michael began working as a consultant in 1995 when he took early retirement following a 30-year career in Local Authority museums and art galleries (the last 15 as Director of Birmingham Museums and Art Gallery). Since 2006, he has worked extensively for HLF West Midlands on assessment, monitoring and mentoring contracts. Projects have been museums or archive services, and have ranged from major building projects to small community based programmes for local charitable trusts.
Moira Buick – Paper Conservator
Moira Buick is a paper conservator based in Bristol. With the assistance of the HLF grant, Moira was employed by the Society to conserve some of our more fragile maps, books and documents.
Will Phillips, Stapleford Web Design – Website Designer
Website designer based in Nottingham. Visit the Stapleford Web Design website.