The Church is situated at the north end of Manor Road, alongside a lane by Wickhamford Manor. This 16th century house stands on the site of a grange of Evesham Abbey, which held lands here until the Dissolution of the Monasteries. The Manor passed to the Throckmorton family, who sold it to Sir Samuel Sandys in 1594.
A valuation survey map from just before World War 1 shows that the church was set within the grounds of Wickhamford Manor. Details of burials in the graveyard are not covered in this article. Burials from the early 1950s took place in the new cemetery in Golden Lane, but existing graves in the churchyard were used for family members until the 1980s. The following photographs illustrate the architectural features of the church, its furnishings, memorial plaques, the Sandys monument and a few curiosities. It is not a complete inventory of all of the dedications to be found in the church but is nevertheless fairly comprehensive.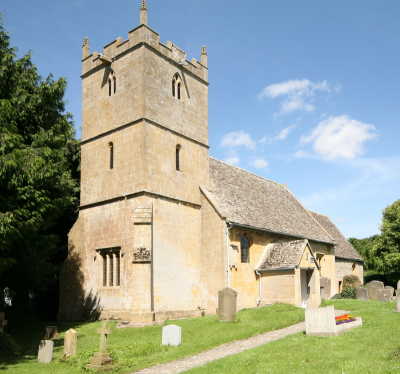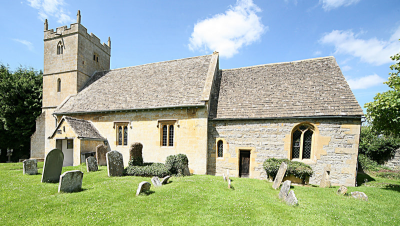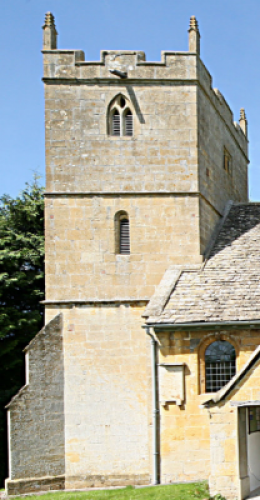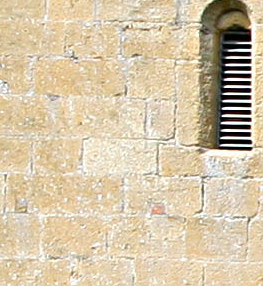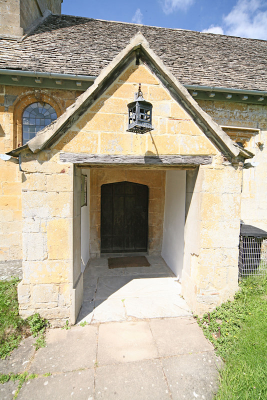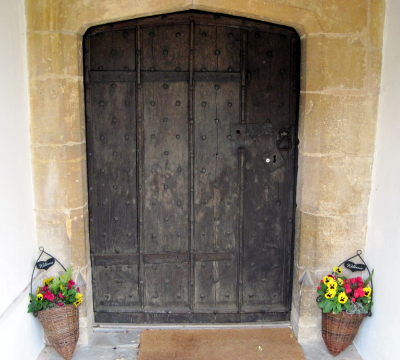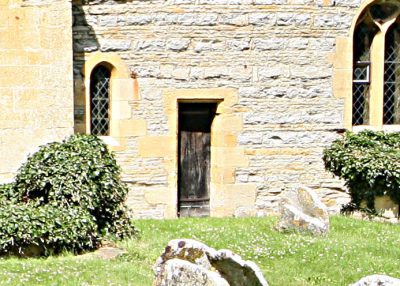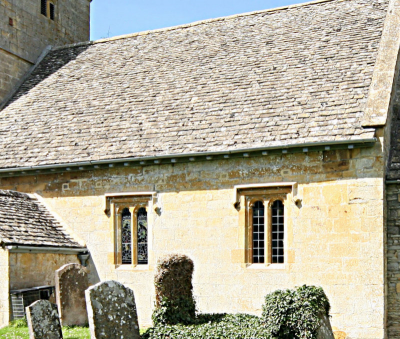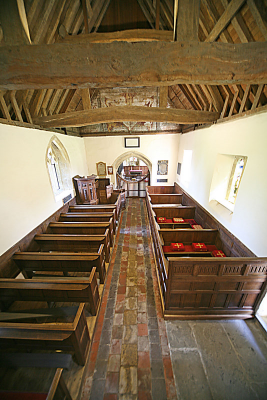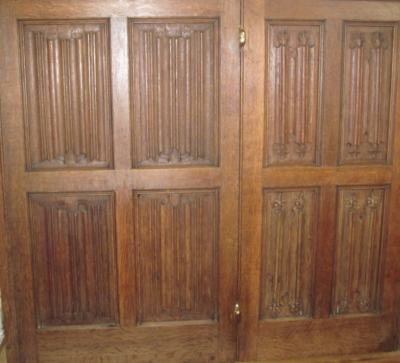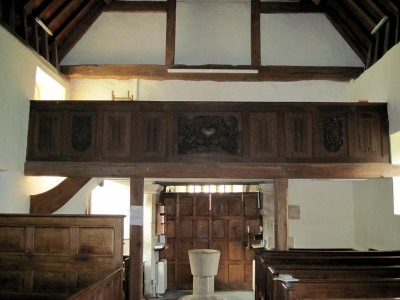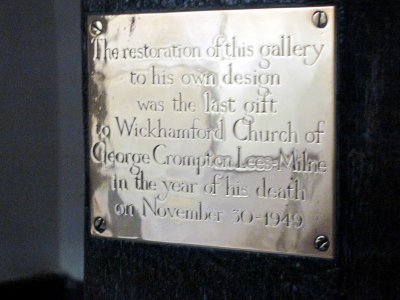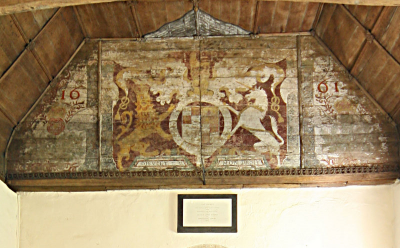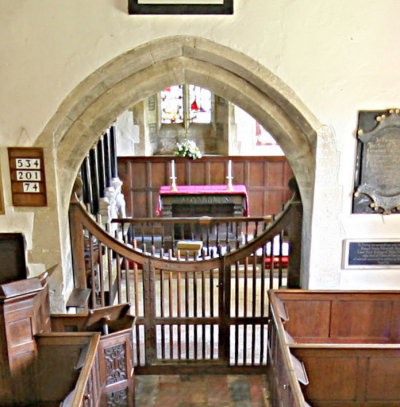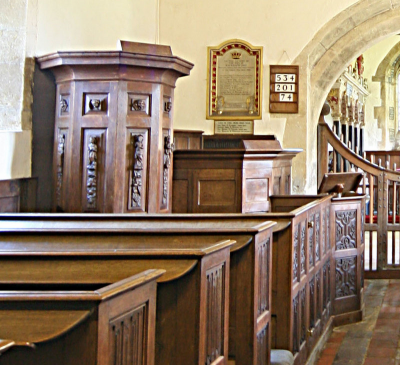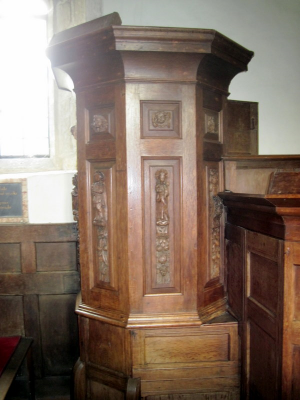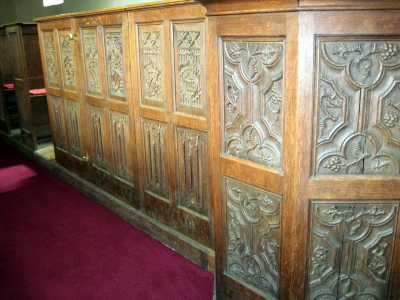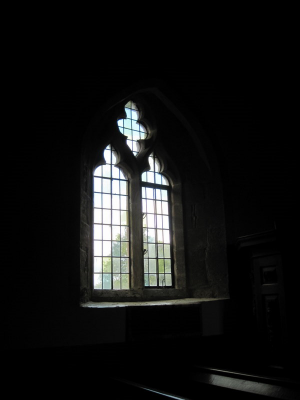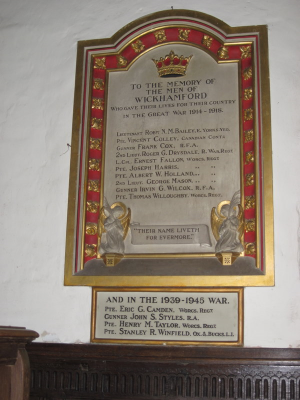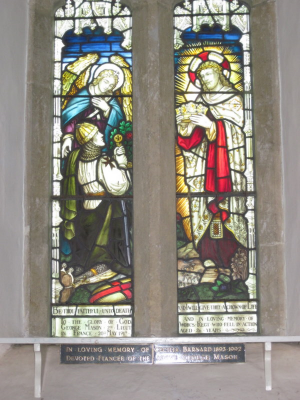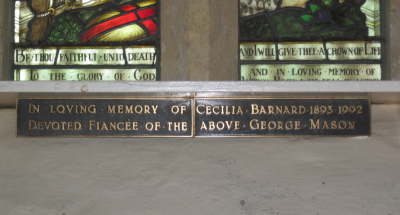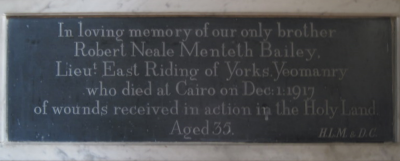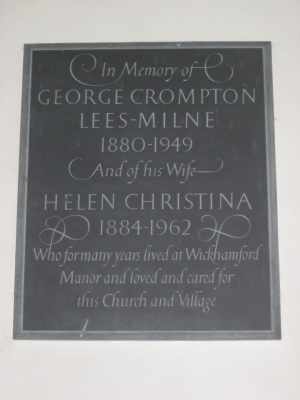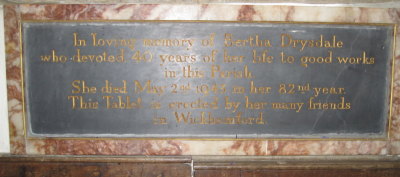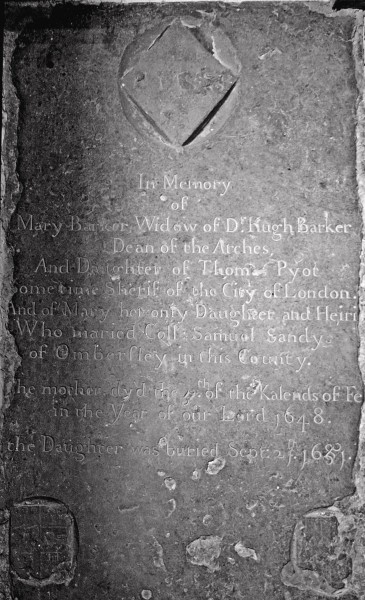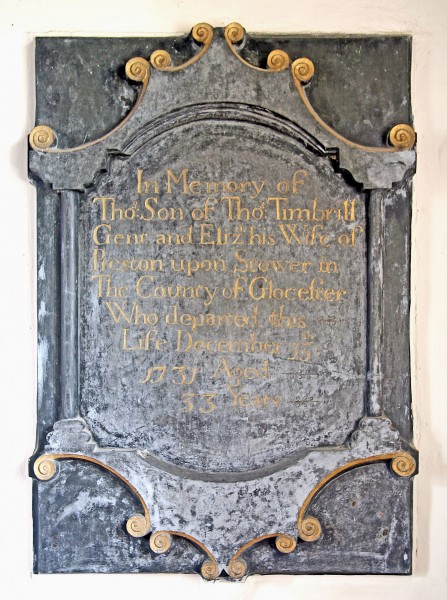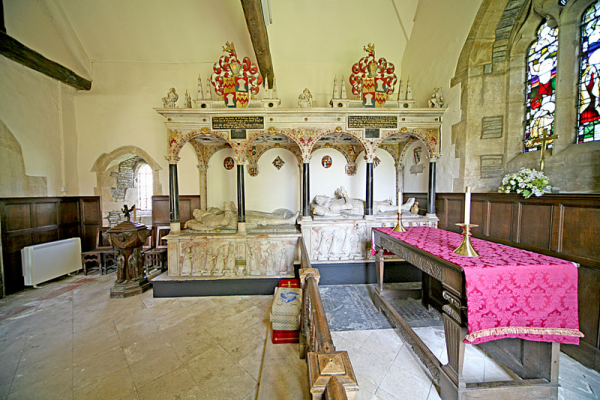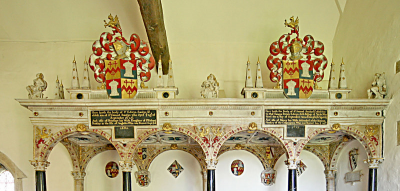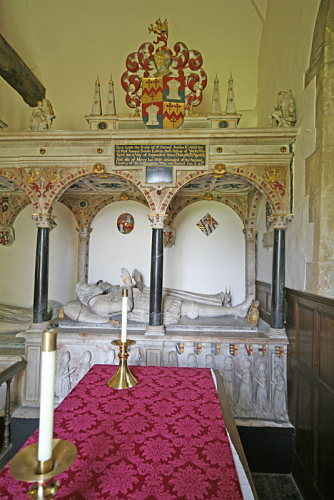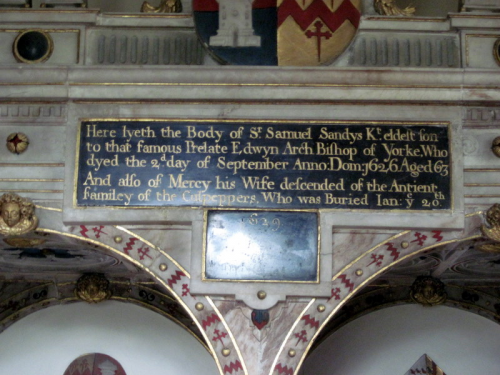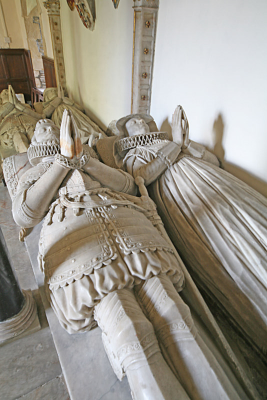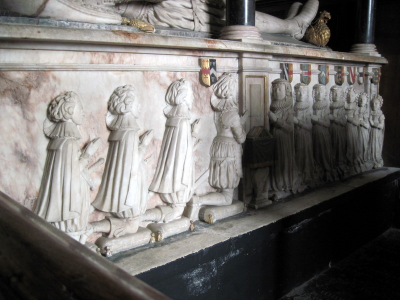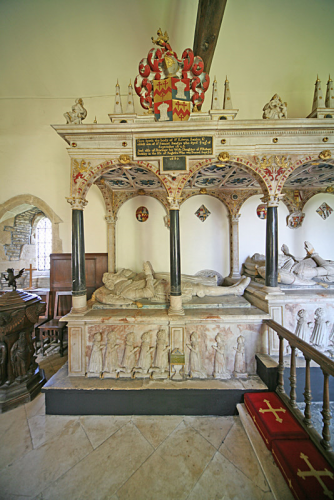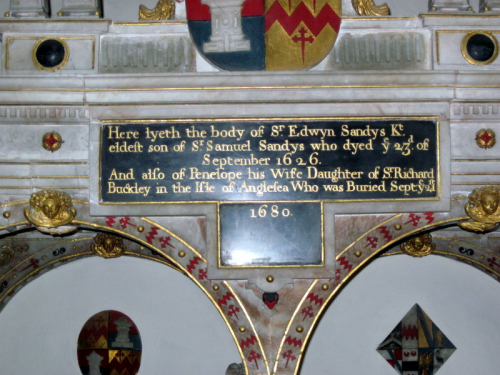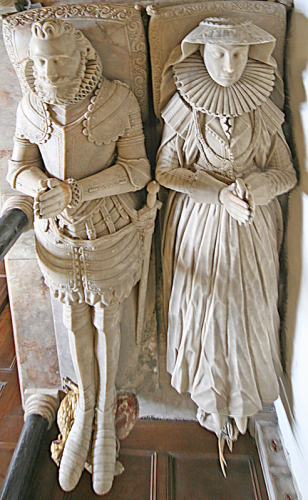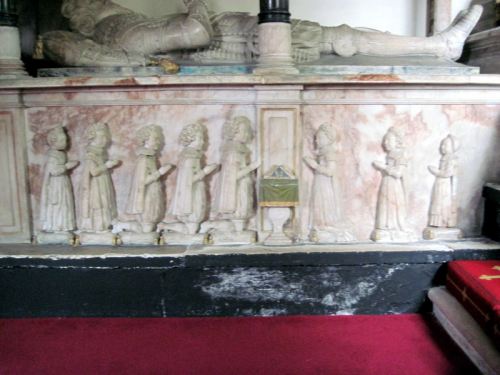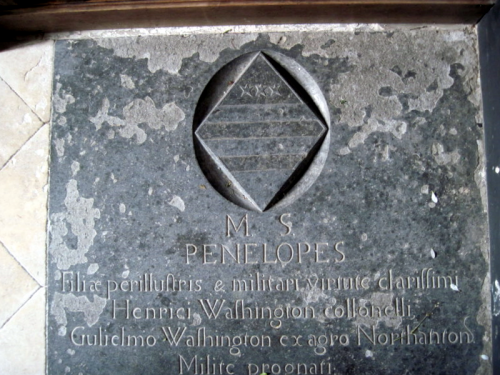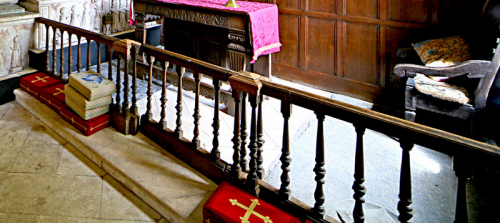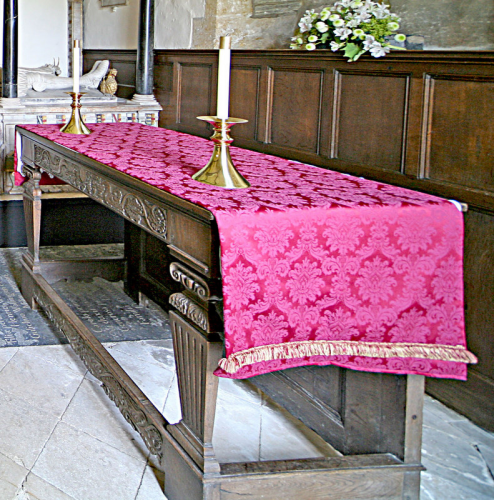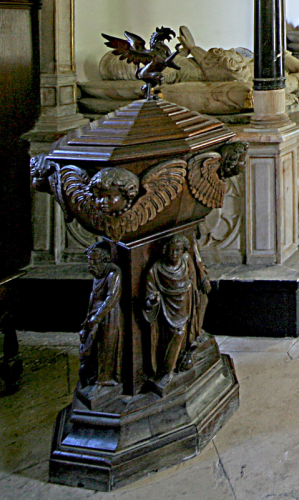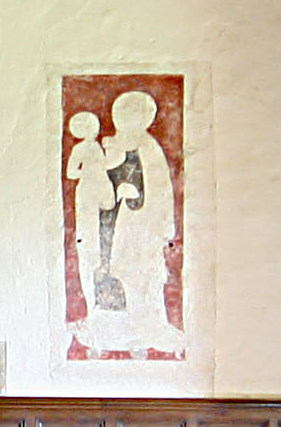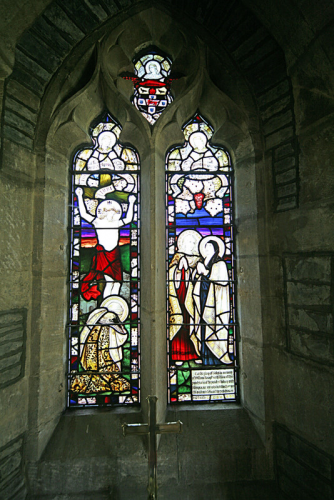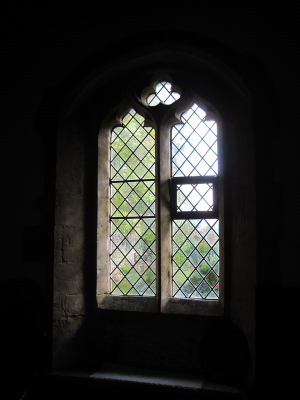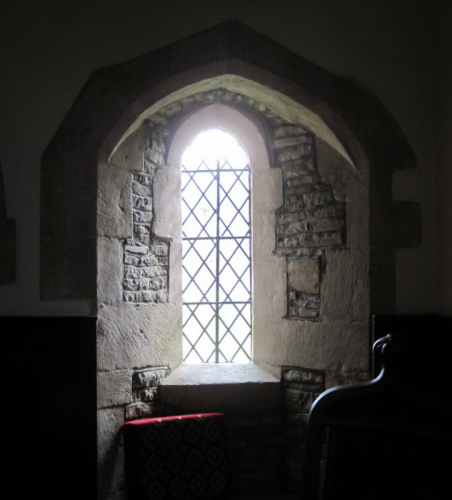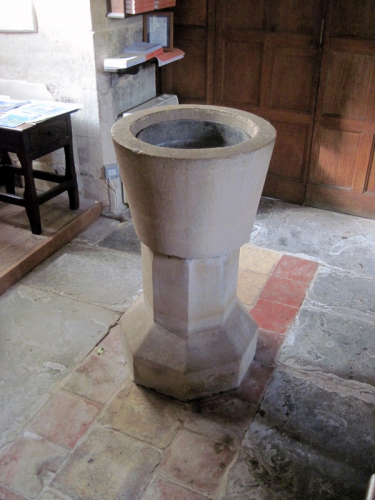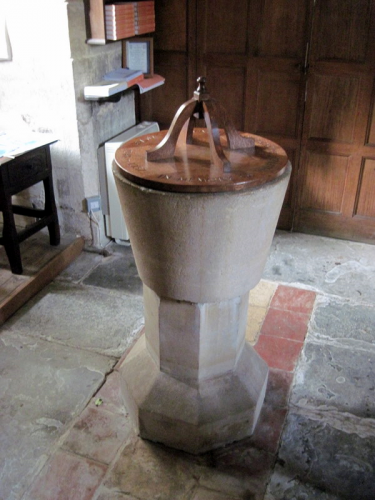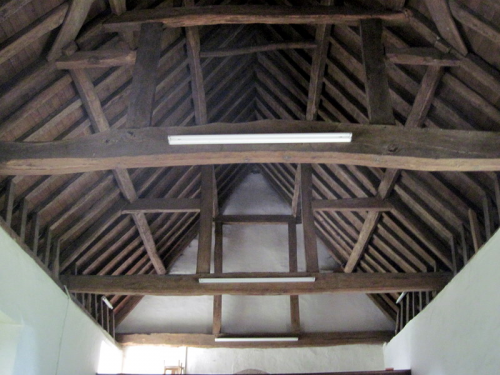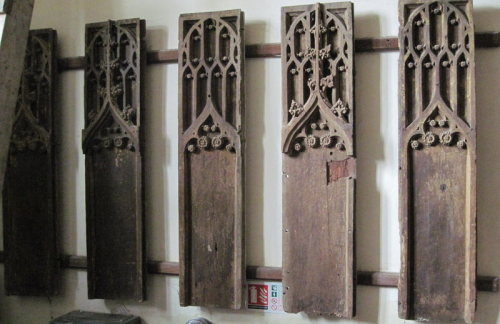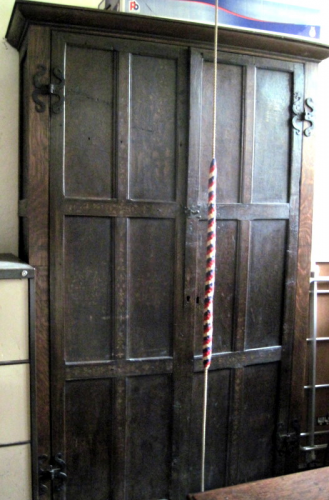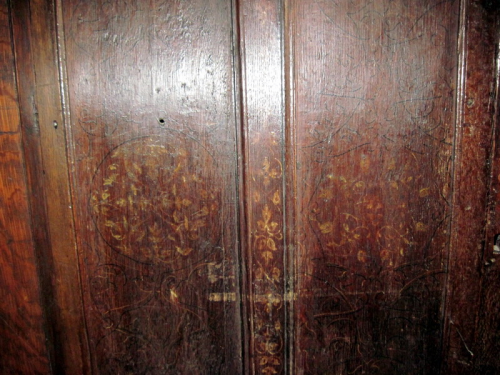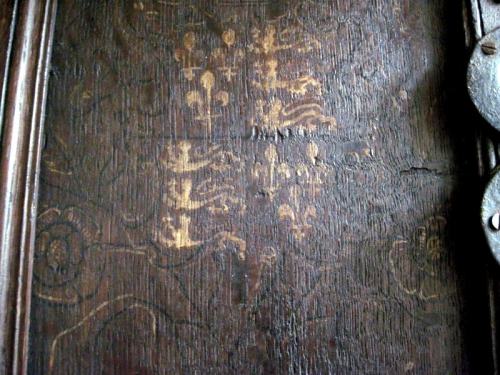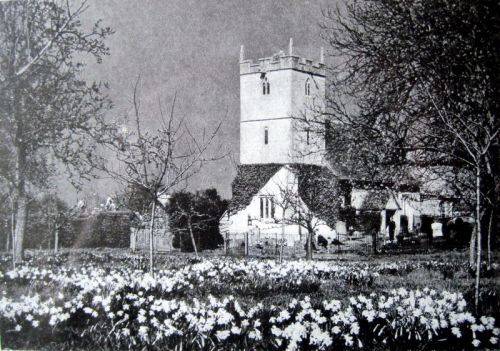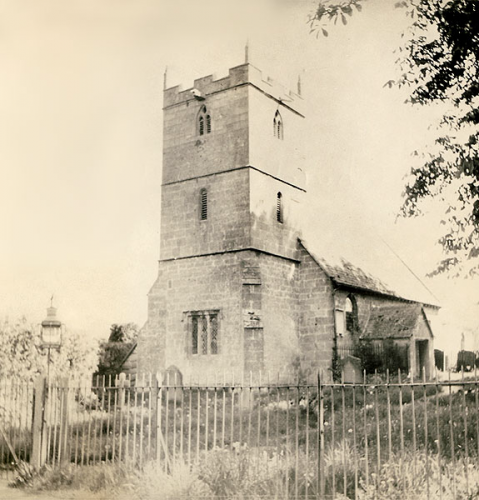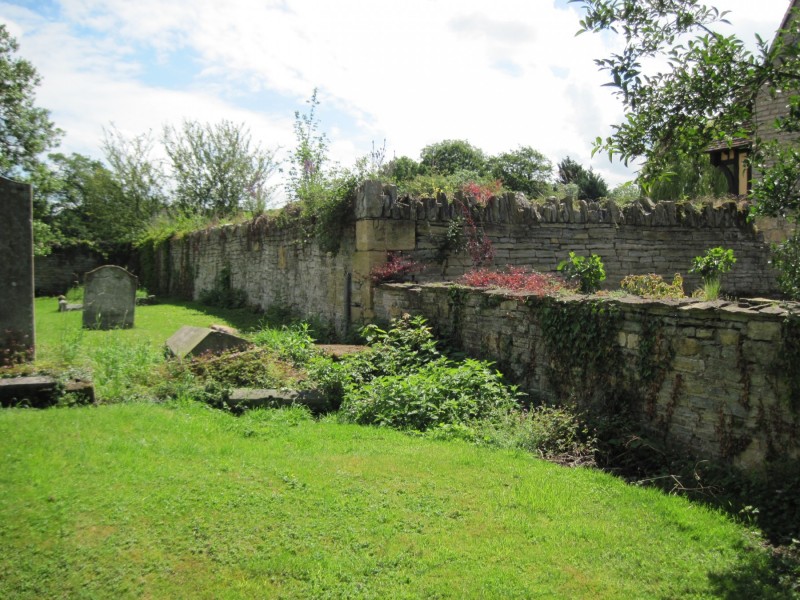 Acknowledgments
The photographs (Nos 1-53 and 56) were taken by Peter Stewart and Tom Locke. The accompanying notes were gleaned from "The Buildings of England – Worcestershire" by Alan Brooks and Nikolaus Pevsner (Yale University press, 2007), "Churches of England" by Tim Bridges (Logaston Press, 2000) and the guide for visitors to the Parish Church of St John the Baptist, Wickhamford, available in the Church.
Tom Locke – July 2013