In 1901 the family of Charles Martin lived in Sanatorium Road, Bengeworth, later to be renamed Kings Road. Charles was a market gardener, born in Bengeworth, and he was the son of George Martin (b. ca 1831 in Harvington) who later died in 1907, and Mary Ann nee Kinchin, who had died in 1890. His father, at 70, was still working as a gardener's labourer. By the time of the 1911 census the family had moved to Northwick Road and Charles and his wife Matilda ('Tilly') nee Cook had eight children at home. These were Charles, b. 1891; May, b. 1895; Elsie, b. 1897; Frederick, b. 1900; Henry, b. 1901; Matilda, b. 1903; Alfred, b. 1907 and William b. ca 1910.  The eldest child, George, b. 1887, had left home and, according to the census form, one child had died by 1911.
The first set of pictures in this archive is of Charles and Tilly Martin and their family.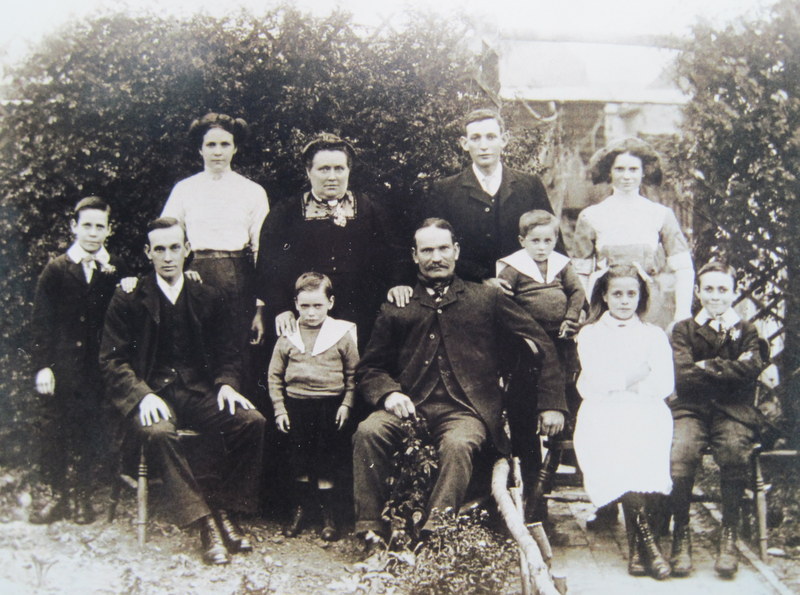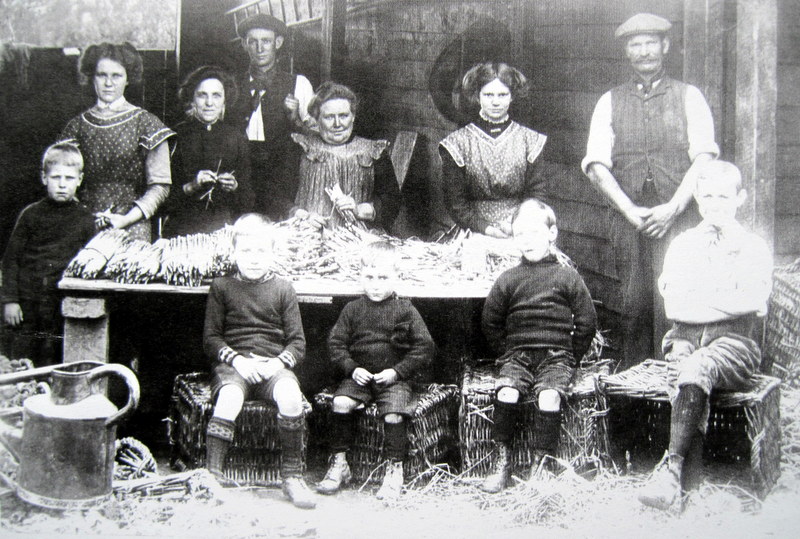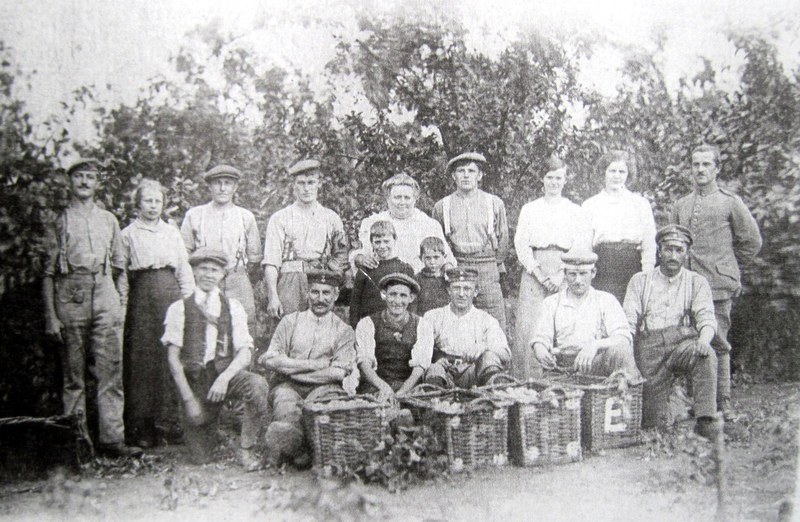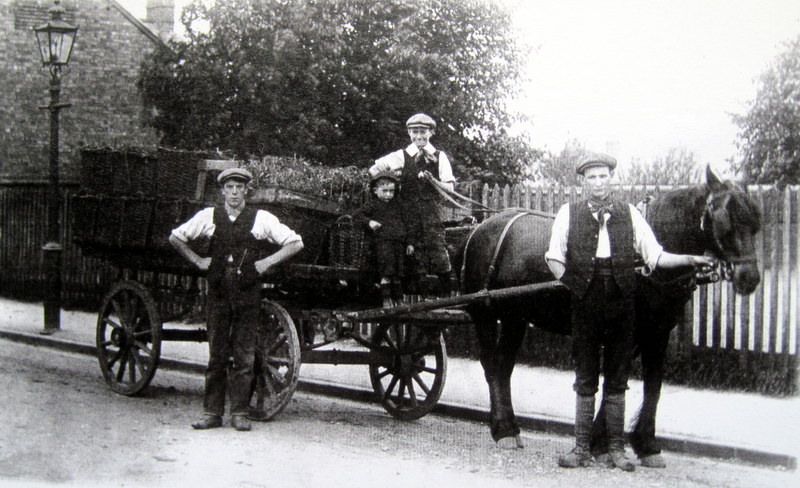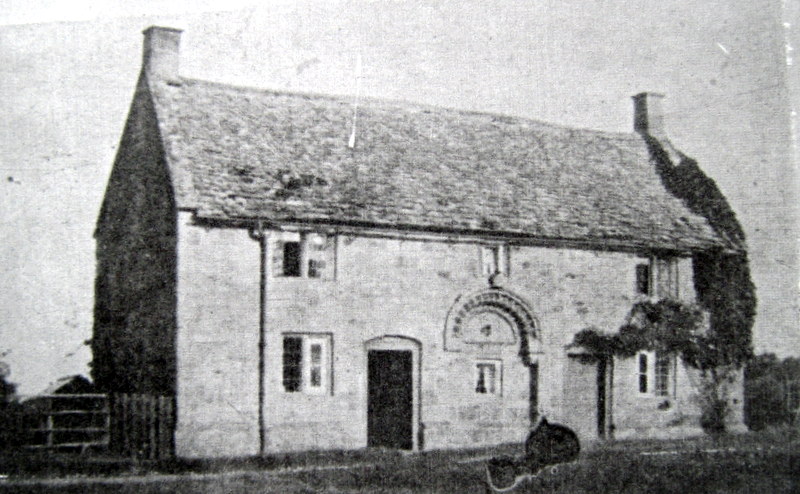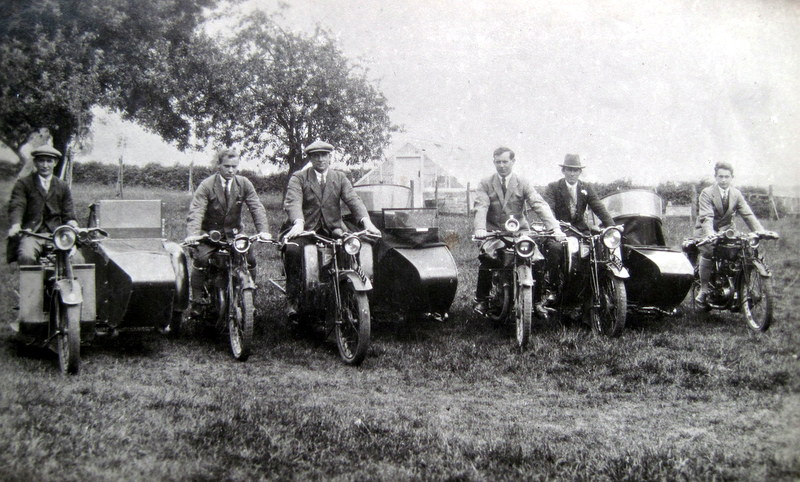 The rest of this archive is of pictures of Fred and Emma Martin and their family, but both Charles (known as 'Chas') and George also had orchards on Pitchers Hill, Wickhamford. Fred bought land there from the J. P. Lord Estate in 1929.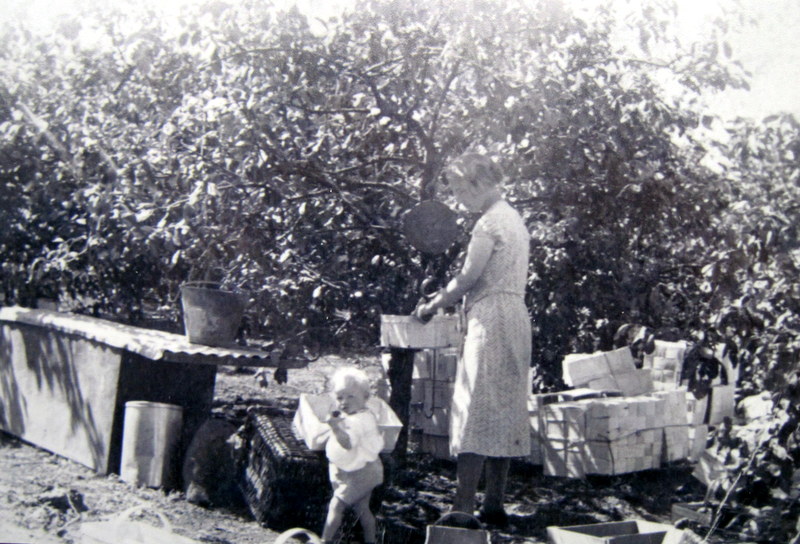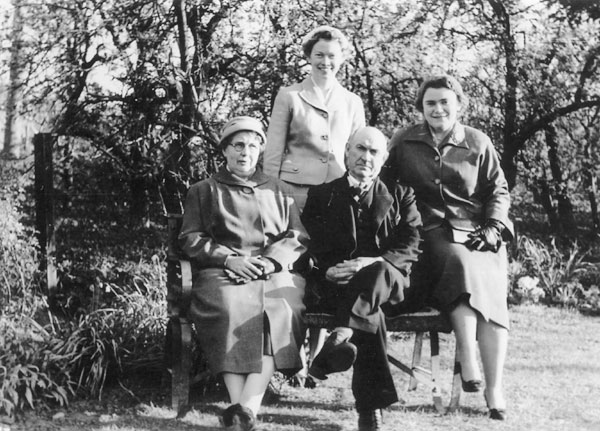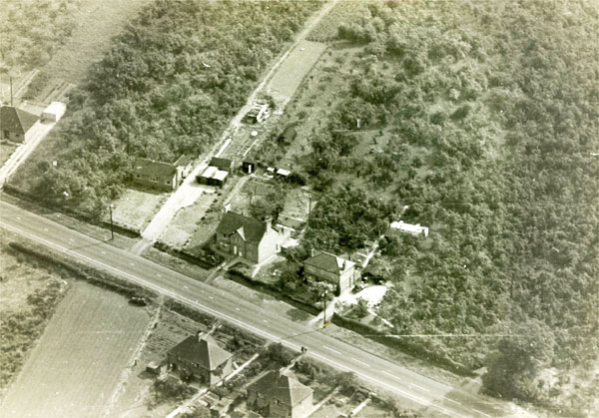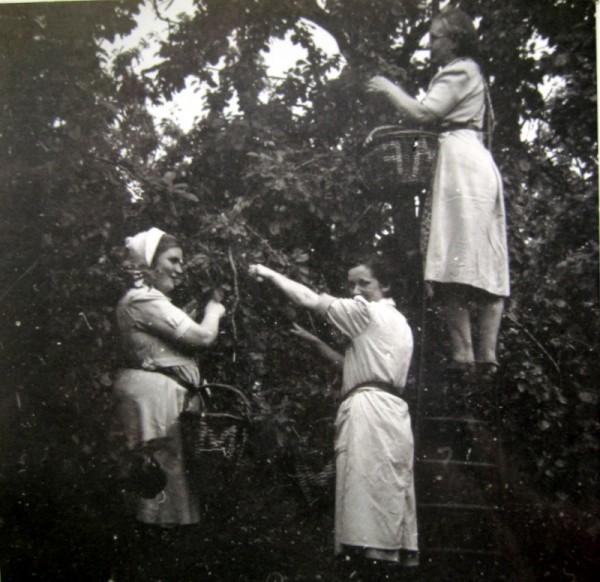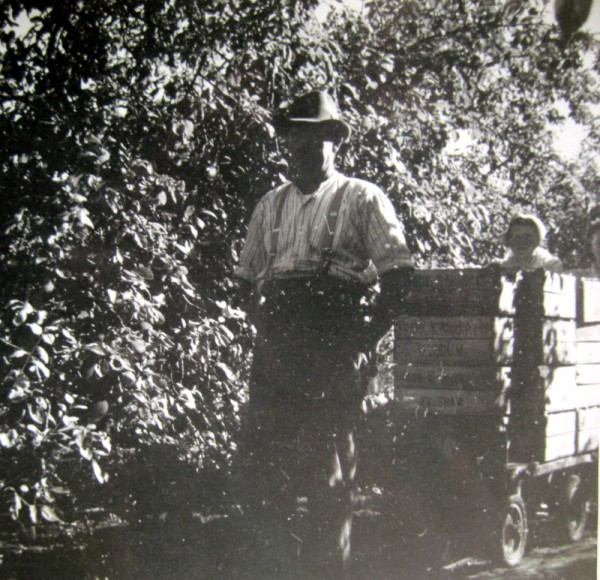 Sharpes used to buy plums on contract for jam making and canning and their business was, possibly, in Avon Street. Sometime before the picking season started a representative - one was Gerald Sanger - would come around and the grower would agree to sell the company so many 'pots' of plums. The boxes seen in the photograph would be delivered, the plums picked into them and then they would be stacked on the side of the road, sheeted over and a lorry would pick them up later in the day. The larger boxes (56lbs) were used for yellow eggs and purple eggs and the half boxes used for the Victorias. It was a really exciting and busy time for the plum growers. It was probably during the early 60's plum jam became less popular, as did tinned plums, and that was really the demise of the yellow and purple egg plums and Sharpes were no longer buying plums on contract. The dessert plums still had a market in those days but even that market has declined due to the import of foreign fruit.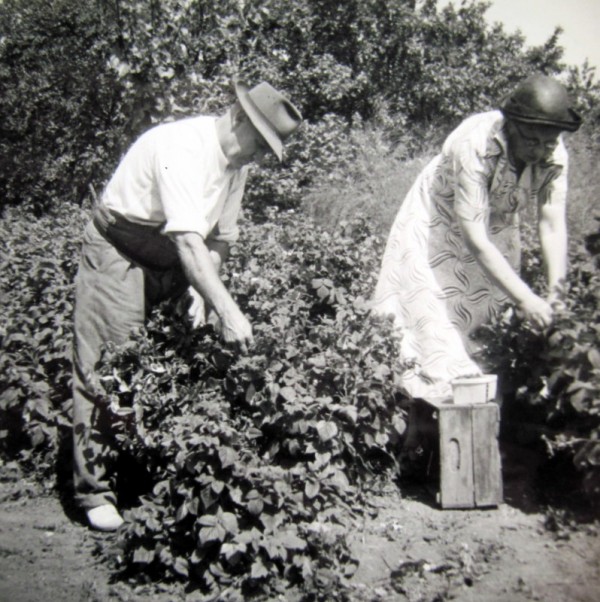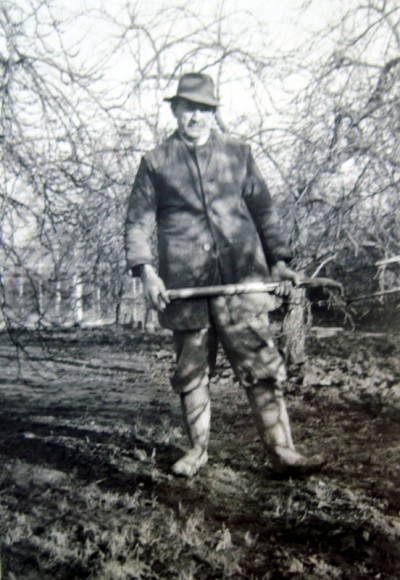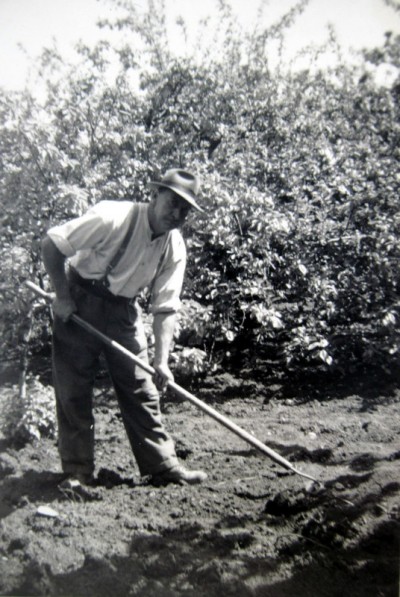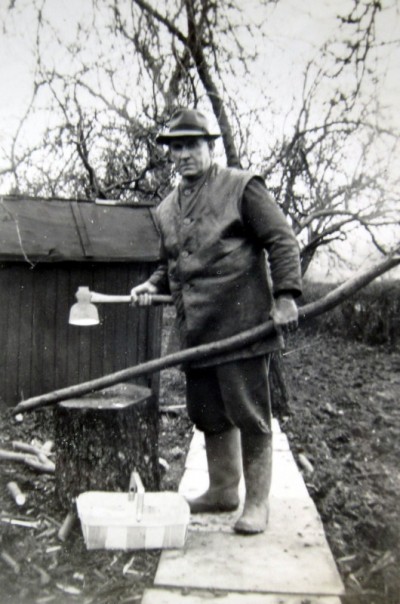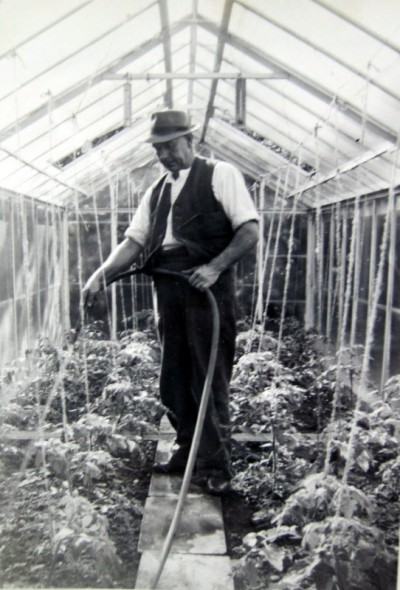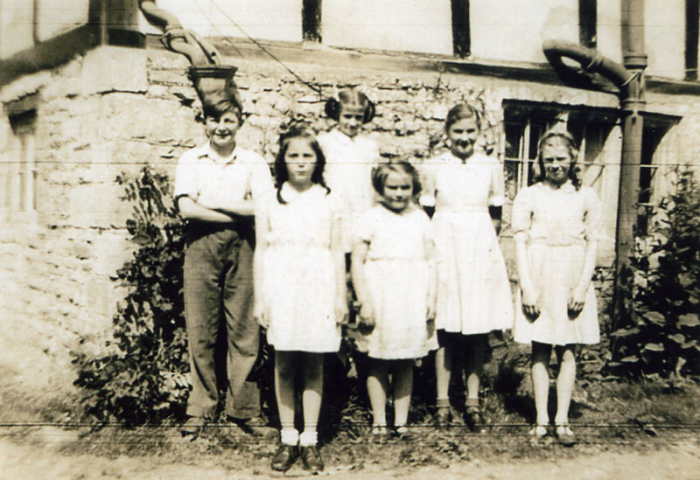 Acknowledgements. Thanks are due to Mrs Joan Bearman nee Martin, for lending the photographs and allowing their use. Val Harman supplied additional comments on Frank K. Sharp Ltd.
Tom Locke - December 2012