In the period up to the Great War, market gardening expanded rapidly from its small beginnings in the 1870s and 1880s.  The vast majority of the growers' plots had no irrigation, other than natural rainfall.  Only in a very few places in the parish was any form of artificial irrigation installed.  This consisted of pumping water from Badsey Brook and other smaller water sources.  The evidence for this remains in one spot towards the northern edge of Wickhamford.
There is a track that goes from the Church of St John the Baptist, in Wickhamford, towards the lower end of Mill Lane in Badsey.  Along a length of this track are fifteen water standpipes, that at one time carried water from Badsey Brook to nearby market garden land.   The photographs show one of these standpipes and the valve on top, which shows that they were made by a company called Saunders.  The installation of this system took place in the 1950s and water was pumped from Badsey Brook.  The grower had pipes temporarily connected to the standpipes for overhead irrigation of the crops.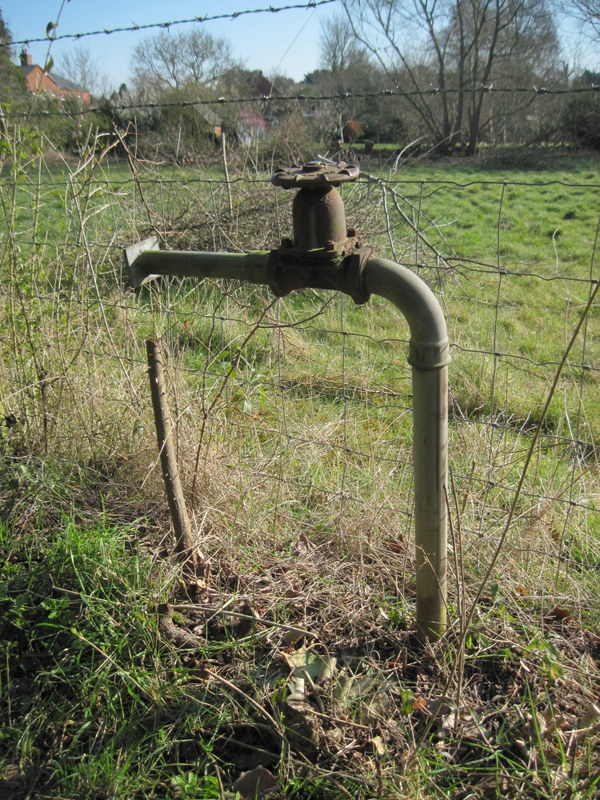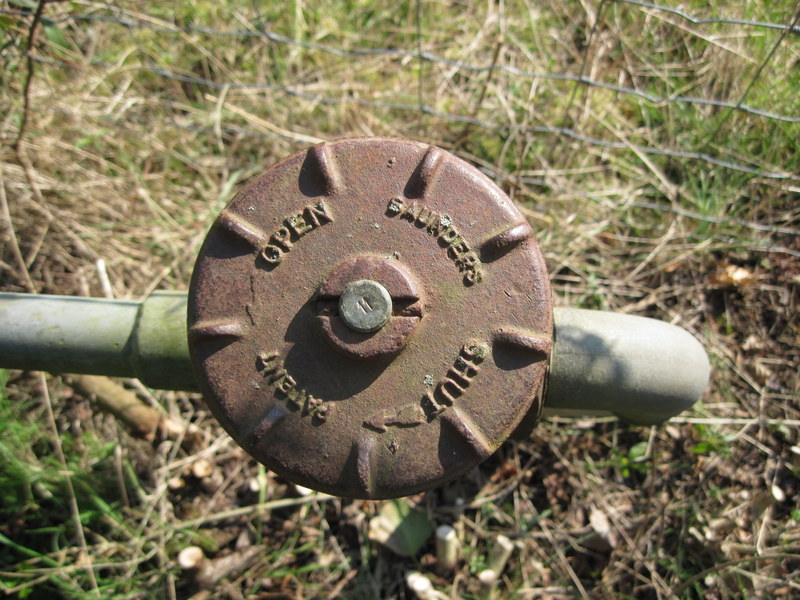 The map below shows the market garden plots at the time of the Auction of the Wickhamford Estate in September, 1930.  The standpipes are located on the boundary between Lot 14 and Lot 15.  The general name of the field in which Lots 15, 16 and the western part of 17 are marked was 'Rook Tree Ground'. (At the time of the Land Valuation Survey of 1911-1915, it was recorded as 'Rook Lea Ground').   Lot 14 and the larger eastern part of Lot 17 were known as 'Brook Meadow' and these do not seem to have been used for market gardening at the time of the 1930 map.  The irrigation system was installed by Arthur Keen and used for watering his crops in the Lot 14 area, which he was using for market gardening after the War.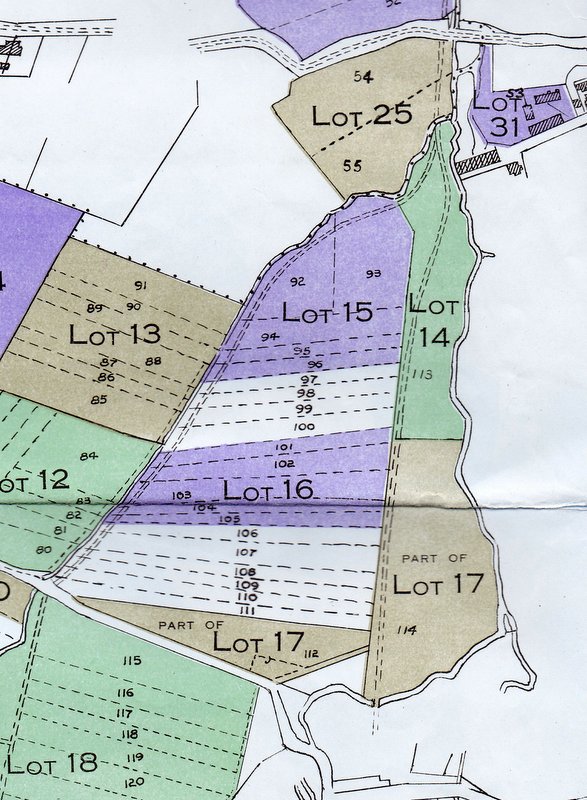 Footnote
The land here was part of the Wickhamford Estate, under the control of the Trustees of the Estate of John Pickup Lord.  The land in Lots 14-17 did not sell at the 1930 Auction but was sold to Christ Church College, Oxford in 1950.  It is still in their possession today.
Tom Locke – March 2020