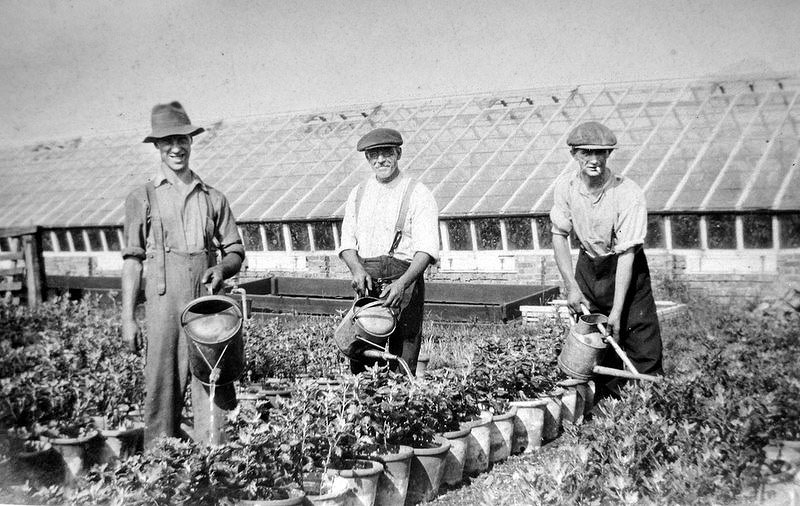 William Pearce bought a nursery in Wickhamford around the time of WW1 from H L Richards. These photographs probably date from the mid 1920s. The site is where the houses of Penelope Close and Wickham Close have been built.
The first three photos show William Pearce, his son Reg and a worker. The nursery produced chrysanthemums in pots outdoors (above). Tomatoes were grown under glass (below). William Pearce was born in about 1876 and his son Reg (actually Cecil Reginald) was born in 1904.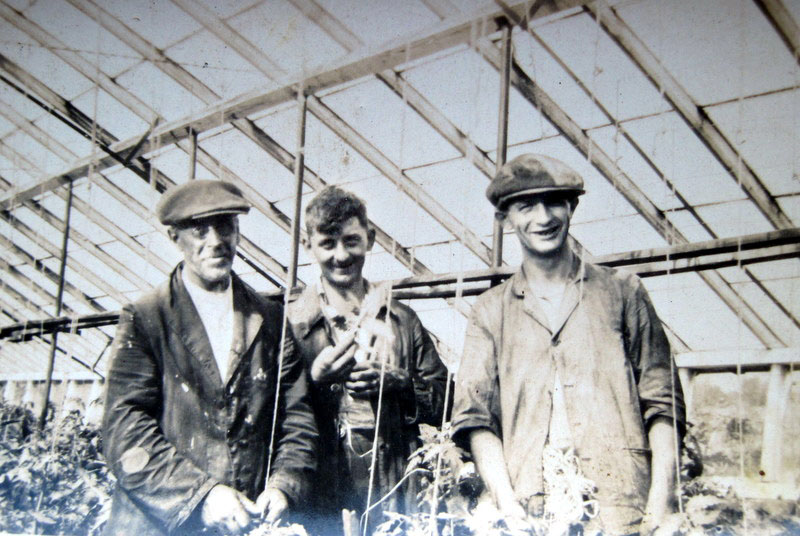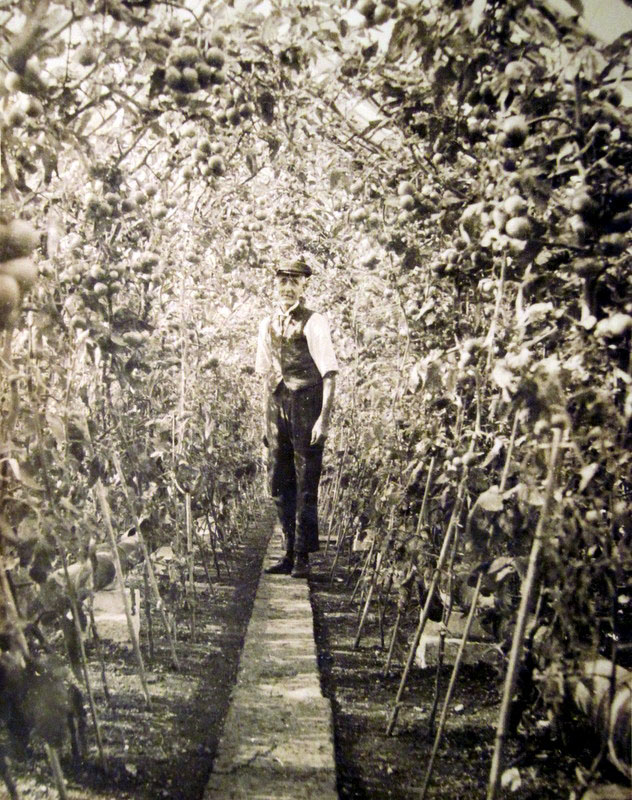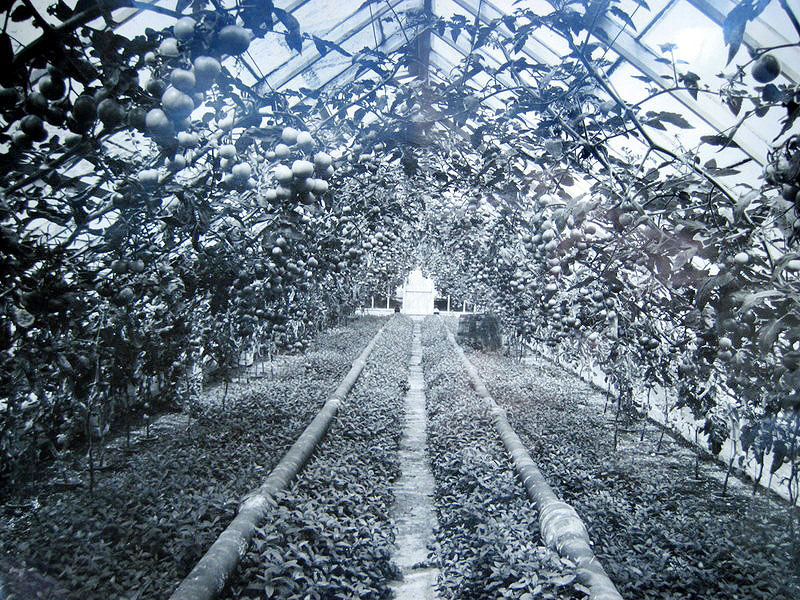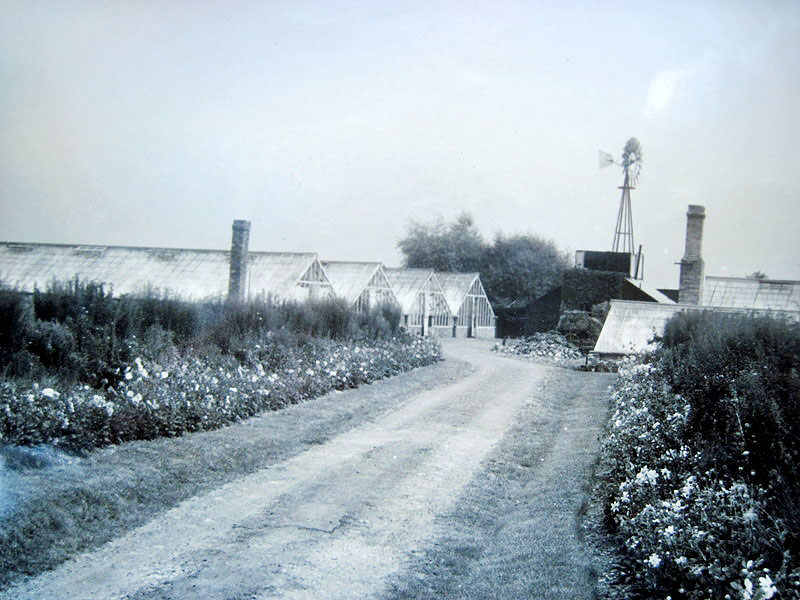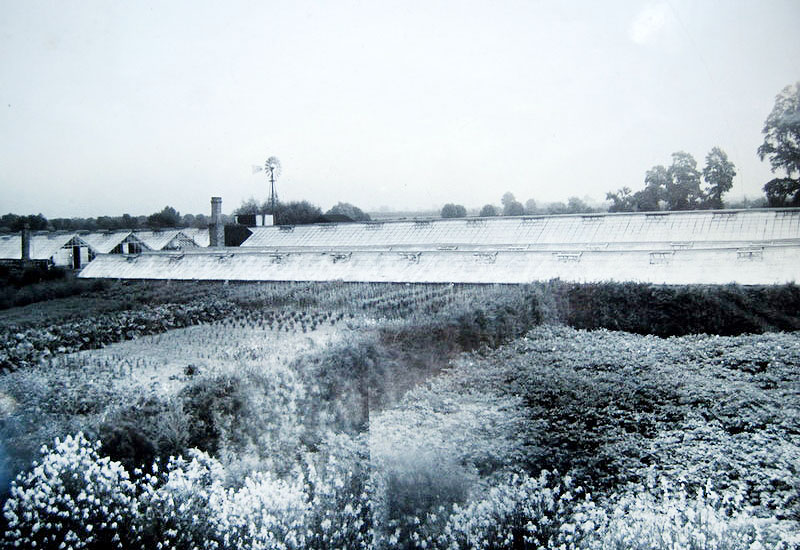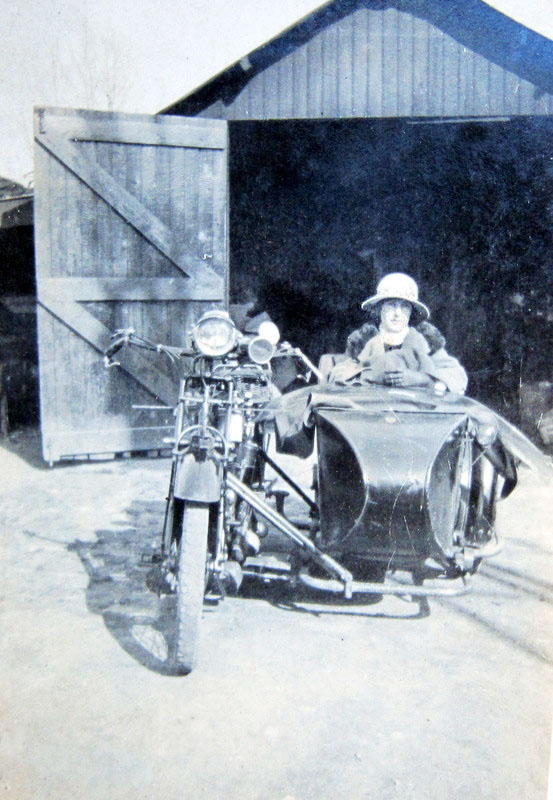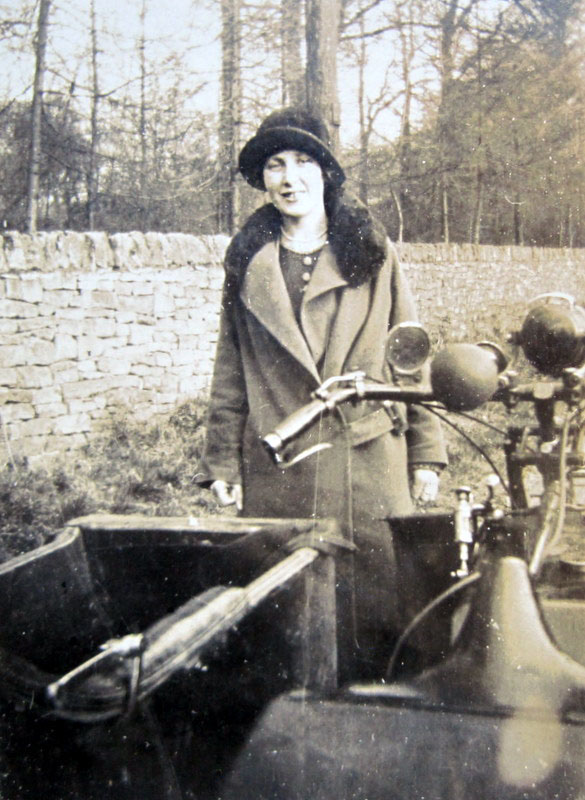 The last two pictures show Reg's wife Vera Pearce with the motorcycle combination which the family used to take produce to market.
The nursery was on the Valuation Survey (13/1/1915) as owned by H L Richards - 3 blocks of glasshouses built 1906 and 1907 (37,230 sq ft, heated by hot water pipes from 3 boilers) and a 16ft well - gross value £2,100 including a little agricultural land.
These pictures were kindly lent to us by William's grandson Henry Pearce, who today lives on Willersey Road near Golden Lane. When Val Harman visited Henry, she also borrowed some ledgers (including one for 1916) from the period and tax discs for the motorcycle for 1925 (£1 10s) and 1928 (reduced to 8/3d) - "Cycle Ariel", 2 1/2 HP, 165 lbs.
---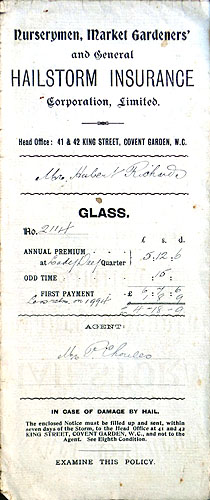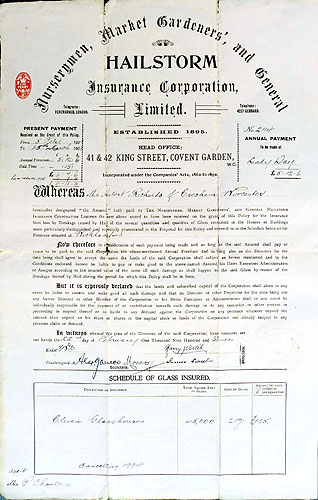 1907 - Nurserymen, Market Gardeners' and General Hailstorm Insurance, Mr Hubert Richards, Wickhamford.
This policy was taken out by Mr Richards who owned the nursery at the time of the Valuation Survey in 1915 (see above).
Larger images of the insurance documents appear on the Badsey Society archive.
---
Updated 27 February 2013.