Publication
The Evesham Admag
Transcription of article
FAREWELL TO LANDLORD
Local landlord, Buster Mustoe, pulled his last pint this week at the Round of Gras, Badsey, at a special surprise retirement party given by his friends and neighbours.  Two farewell parties were organised for Buster and his wife, Irene, on Sunday and on Wednesday when they were presented with two tickets to fly on Concorde from customers and friends and a silver tea set from the Whitbread Brewery.
The couple are leaving the pub after nearly 40 years and now plan to relax at their home in Greenhill Gardens.
"They were both very upset but thought it was time to call it a day," said daughter Vicky.  "They had no idea that we had planned the surprise and they were totally delighted and overwhelmed by it all."
Pictured are Buster and his wife (left) drinking a last toast with their friends and Mr Nick Collins, senior area manager from Whitbreads (right).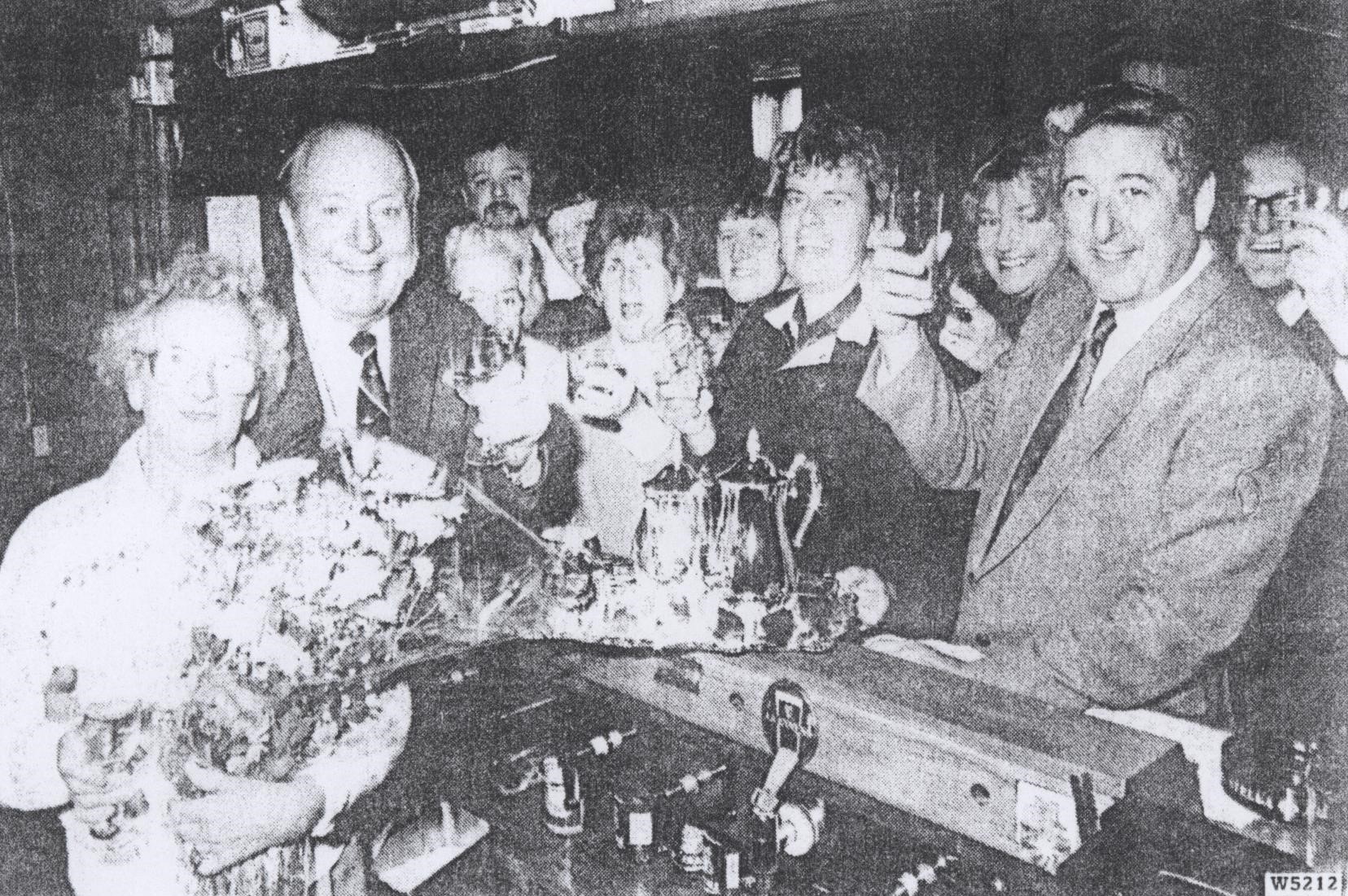 Comments
Buster Mustoe was Ernest Leslie Mustoe (1913-2000).