Publication
The Evesham Journal
Transcription of article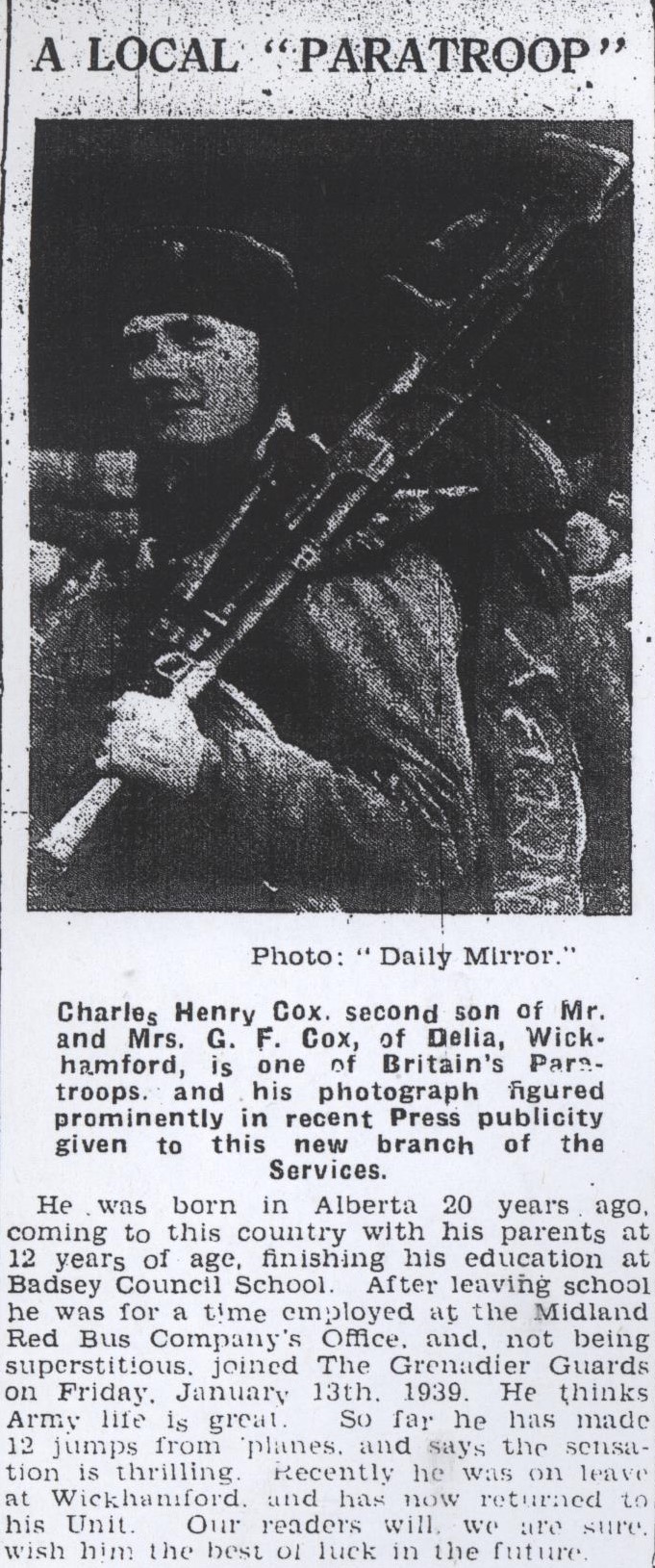 A LOCAL "PARATROOP"
Charles Henry Cox, second son of Mr & Mrs G F Cox of Delia, Wickhamford, is one of Britain's Paratroops, and his photograph figured prominently in recent Press publicity given to this new branch of the Services.
He was born in Alberta 20 years ago, coming to this country with his parents at 12 years of age, finishing his education at Badsey Council School.  After leaving school he was for a time employed at the Midland Red Bus Company's Office and, not being superstitious, joined the Grenadier Guards on Friday January 13th 1939.  He thinks Army life is great.  So far he had made 12 jumps from planes and says the sensation is thrilling.  Recently he was on leave at Wickhamford, and has now returned to his unit.  Our readers will, we are sure, wish him best of luck in the future.
Comments
We are grateful to Peter Stewart for supplying a copy of this article.