Alfred Halford was born on 26th May 1874, a son of John and Mary Halford, of Broadway.  At the 1891 census, the family were living in Buckland, with six of the children living at home, including Alfred. He was a labourer when he enlisted in the Worcestershire Regiment on 12th February 1894, aged 19 years, initially signing on for seven years plus five in the Reserves.  He lived in Wickhamford, from about the time of his marriage in 1906, for less than ten years.  This article focuses on three events in his life, his Army service, a fatal accident in 1916 and his untimely death in 1944.
Army Service around the World (1894-1900)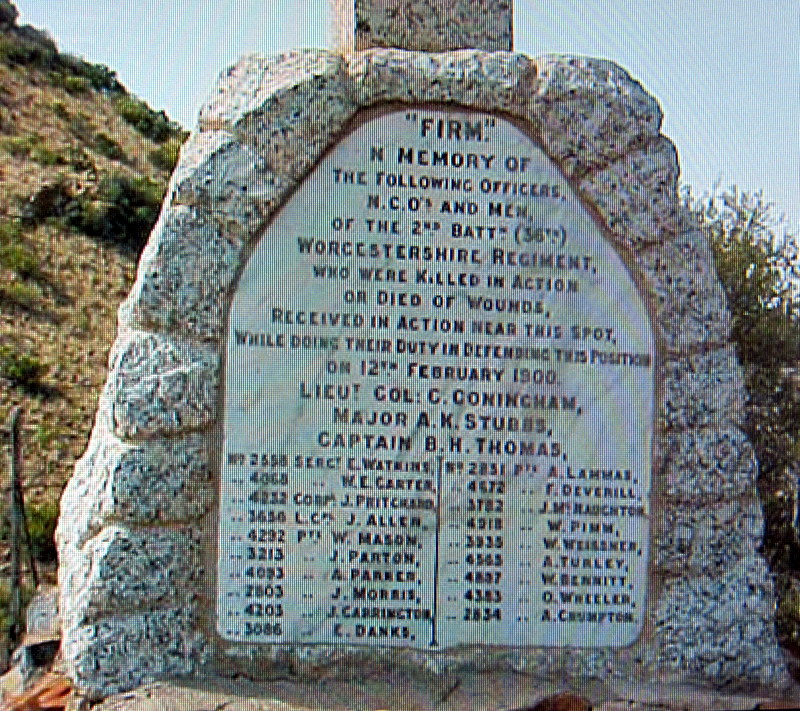 In the 2nd Battalion, Private Alfred Halford initially served in England after his enlistment and then he went to Rangoon, Burma in February 1895.  He was in Malta by November that year and remained there until late 1897.  He arrived in Bermuda in October 1897 and served there for two years, after being promoted to Corporal on 4th October 1897.  With the outbreak of War in South Africa, he was shipped back to England, arriving in December 1899, but only for a very short while.  By the 17th of that month, he had embarked to travel to South Africa.  The 2nd Battalion disembarked at Cape Town on 2nd January 1900 and made their way to the town of Rensburg, where the Boers were being held back.  They joined the British lines and on 12th February came under a strong Boers attack.  They held the line but lost 23 killed; the site of their stand was later re-named Worcester Hill and there is now a War Memorial at the location. Albert Halford was promoted to Sergeant on 1st May 1900, not long after the battle, by which time he was back in England.
He spent his time in South Africa in Cape Colony and was awarded the Queen's South Africa Medal, with clasps, for service in that colony.  He had returned to England on 18th March 1900 and stayed in the Army Reserves until 11th February 1910, having completed exactly 16 years' service.  His final Army discharge papers, in 1910, gave his home address as Wickhamford.  According to his obituary, in 1944 (see below), he also served in the Great War.  No record has been found that can definitely be linked to the subject of this article.   He would have been almost 40 years of age at the outbreak of War in 1914.  There is a record of a man of this name in the Labour Corps, but there is no evidence that this is the right man.
On 18th February 1906, he had married Amelia Emily Hartwell at Wickhamford Church and both gave their home parish as Wickhamford.  She was a daughter of the Parish Clerk, William Hartwell. At the 1911 census, they were living at the present-day number 54 Manor Road.  His occupation was given as 'Nurseryman Labourer (Fruit Growing)'.  After five years of married life, they had no children. (They seem never to have had any children, as none have been found in the records.) The Valuation Survey record of this property was done on 18th February 1913. The owner was George Lees-Milne, but there was no mention of the occupants at this time.  Alfred and Emily moved to Evesham before 1916.
A Fatal Traffic Accident (1916)
On 7th May 1916, whilst employed by the Evesham Motor Engineering Company, Albert Halford took one of their cars, without permission, to drive his wife and others, to Binton, near Statford-upon-Avon.  On the return journey he hit a cyclist, Charles Ralph Dutton, leading to fatal injuries. The inquest jury heard that he was travelling erratically, at about 30 m.p.h., when he hit Dutton, who turned a double-somersault and hit the turf.  Halford, who initially failed to stop, was found to be unsteady on his feet and slightly under the influence of drink, but he was sober an hour after the accident. The jury returned a verdict of culpable negligence, which amounted to manslaughter.  He was committed for trial, which took place at Worcester Assize the next month.  Alfred Halford, chauffeur of Vine Street, Evesham was found guilty, but in consideration of his previous good behaviour, he was only given six months imprisonment, 'in the second division'.  This term meant that prisoners were kept apart, as far as possible, from other prisoners. They received more frequent letters and visits and they wore clothes of a different colour. 
An Untimely Death (1944)
In the 1939 Register, Alfred Halford was living at 2 Oat Street, Evesham and was recorded as a retired waterworks turner. The Evesham Standard of 11th March 1944, reported on the death of '68-year-old' Alfred Halford on the 5th of March in Evesham Hospital – he was actually 69.  He had been there for three weeks 'following a long illness'.  The obituary referred to his time in Wickhamford and that when he married, he had been employed as a miller.  It reported on his service in the South African War and that he had also served in the First World War.  At the time of his death, he was employed by Evesham Town Council, so must have returned to work after the outbreak of the Second World War.  He was also a fireman – presumably as a volunteer in the Auxiliary Fire Service.
Other newspapers gave more details of Alfred Halford's death. He was working as a labourer in a salvage depot when he ran a nail into his toe in November 1943.  His doctor advised the wound be regularly bathed, but subsequently his foot became worse and he was eventually admitted to hospital on 12th February.  The next day, his leg was amputated, but he later died.  At the inquest his death was recorded as accidental, with the coroner concluding that it was as a result of arterio-sclerosis. Later, at Evesham Crown Court, Amelia Halford claimed compensation in respect of her late husband's death.  She was awarded the sum of £168. 
Amelia Emily Halford died in 1953, at 22 Fairfield Place, and was buried with her husband in Waterside Cemetery, Evesham, in plot A.1834.  The kerbstones of the grave read: -
IN LOVING MEMORY OF/ MY DEAR HUSBAND, ALFRED HALFORD,/ WHO DIED MARCH 5TH
1944, AGED 68 YEARS./ PEACE AFTER PAIN/ ALSO OF HIS WIFE/ AMELIA EMILY
HALFORD/ DIED FEB. 4TH 1953,/ AGED 68 YEARS./ REUNITED.
The 'PEACE AFTER PAIN' inscribed on his grave, refers to the agony he must have suffered in the last days of his life.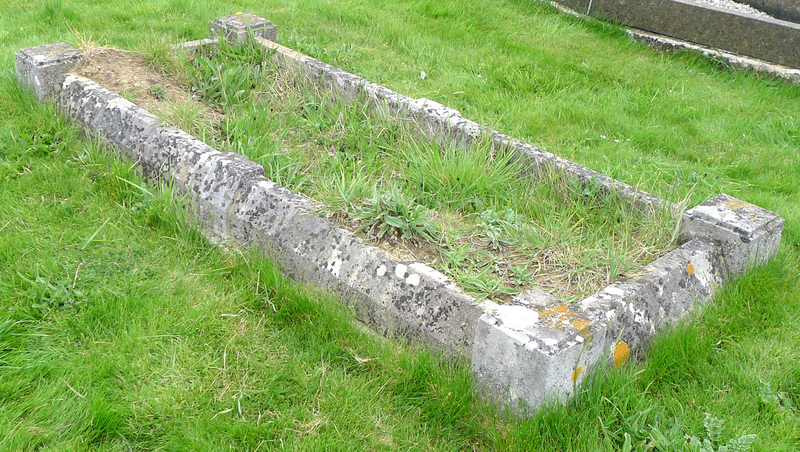 Notes
Alfred Halford's age varies by a year in difference sources, but was registered at Winchcombe in the June quarter of 1874 and the date of 26th May was given in the 1939 Register.  As he had no children, there were slight inaccuracies in records at various times.
There is a War Memorial to the fallen men of the 2nd Battalion, Worcestershire Regiment on the hill where they fought in 1900.
The Evesham Motor Engineering Company was run by H.S. Hunt and traded in Castle Street with a shop Port Street.  It was taken over in 1920 by G.G. Stephens, a fruit merchant.
The mention in the obituary of Albert Halford serving in World War 1 has not been confirmed.  It is possible that his absence from home in 1916, due to imprisonment, was dealt with by his family by saying he was in the Army?
 
Tom Locke - May 2021