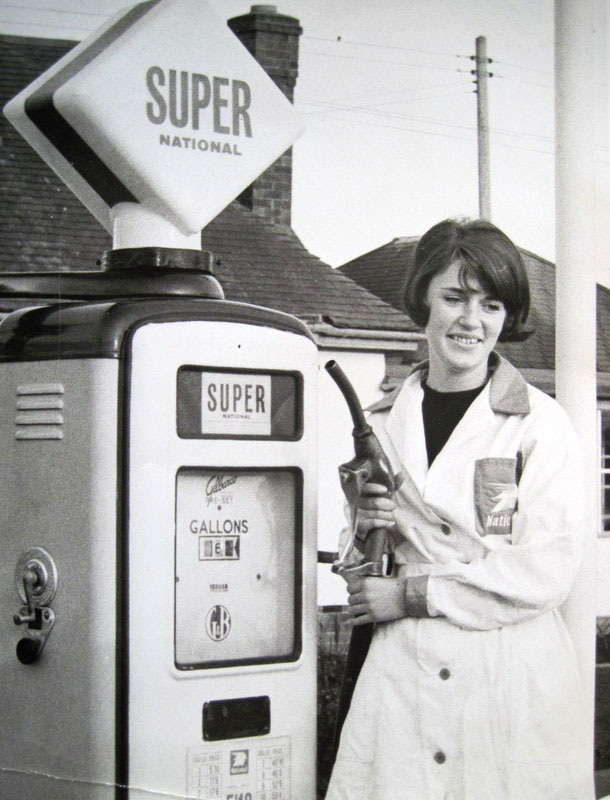 These pictures of Leystones Garage date from the 1960s. Cyril Peart took over the garage in 1964 and ran it until 1986. The photographs were kindly lent to us by Mrs Ruth Peart.
Above is Meryl Peart, daughter of owner, Cyril Peart, operating one of the pumps. The next two pictures show general shots of the filling station showing attendant-operated National Benzole petrol pumps.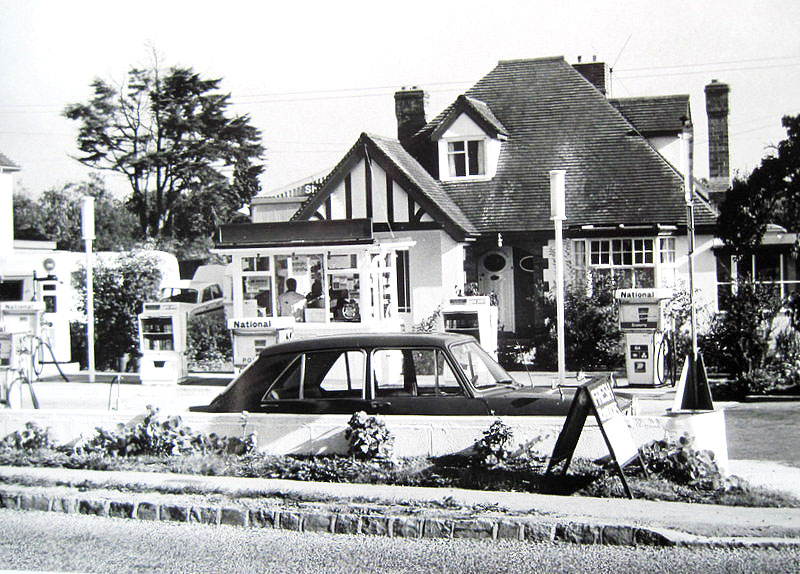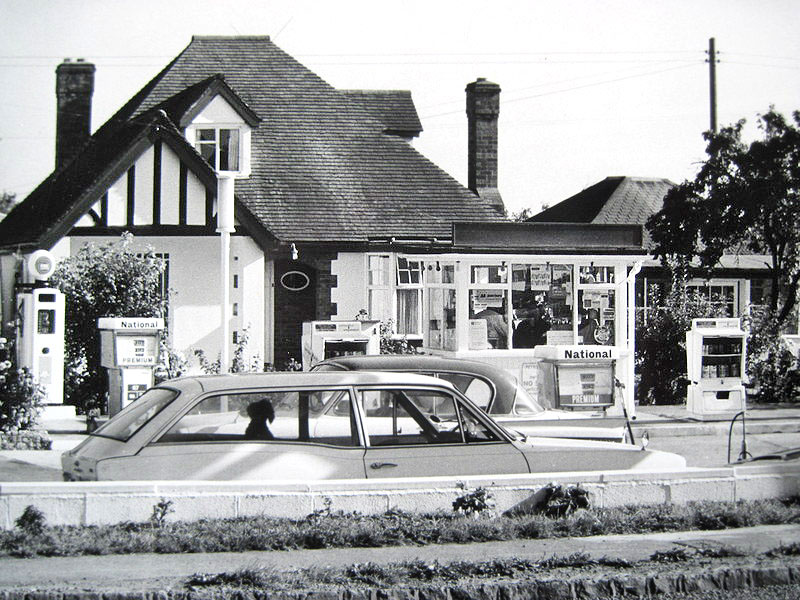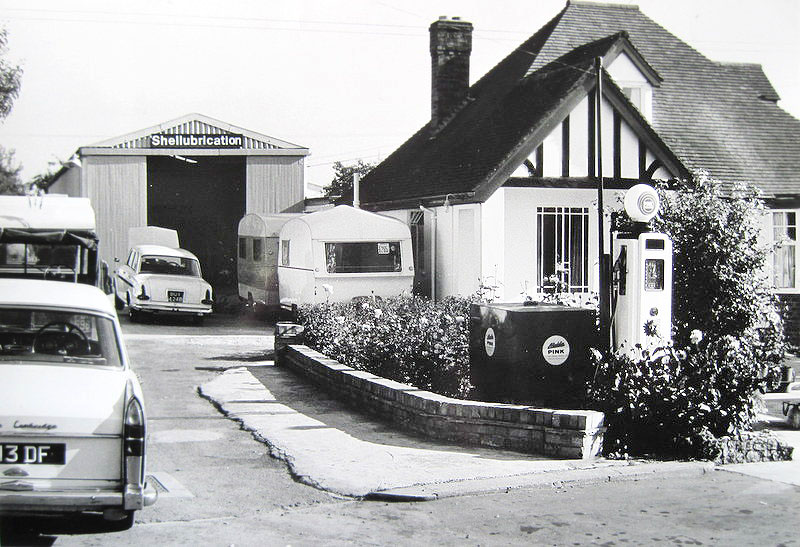 Above is a view of the workshop behind the garage forecourt. The aerial picture below shows the land to the east of the garage before "Sundene" was built and the nice neat orchard on West side, owned by the Harman family.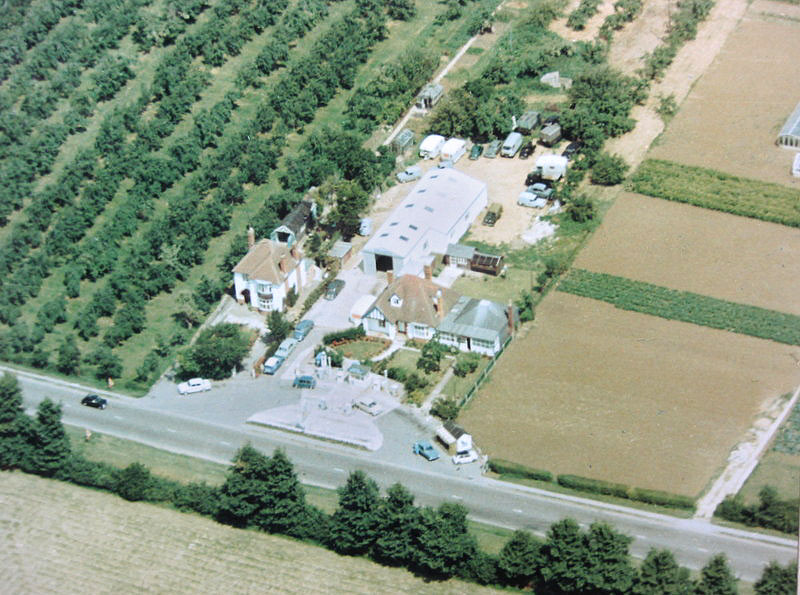 Below, Meryl Peart was the winner of the 'Miss Mercury' contest in 1967. 'Mercury' was the in-house magazine of the National Benzole. The contest was entered by salesgirls from throughout the country. After the judging, at the Hyde Park Hotel, London she won the prize of £50. Her day in London also included dining at the 'Talk of the Town' nightclub where Val Doonican was the star of the show.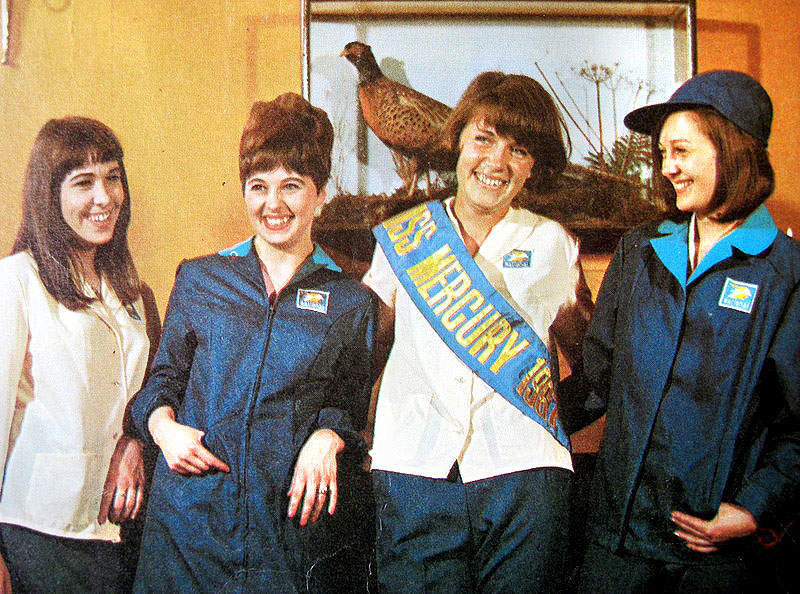 ---
Here are some earlier pictures of the garage. Ernest William Sturt (ca 1886-1963) and his wife Clara Eliza (nee Kemp) (1885-1981) came originally from Surrey and took over Leystones Garage in the late 1930s. They operated the garage until after Second World War and the site also had a Tea Room.
The pictures were supplied by Mrs Pam Corbett who is Ernest and Clara Sturt's granddaughter.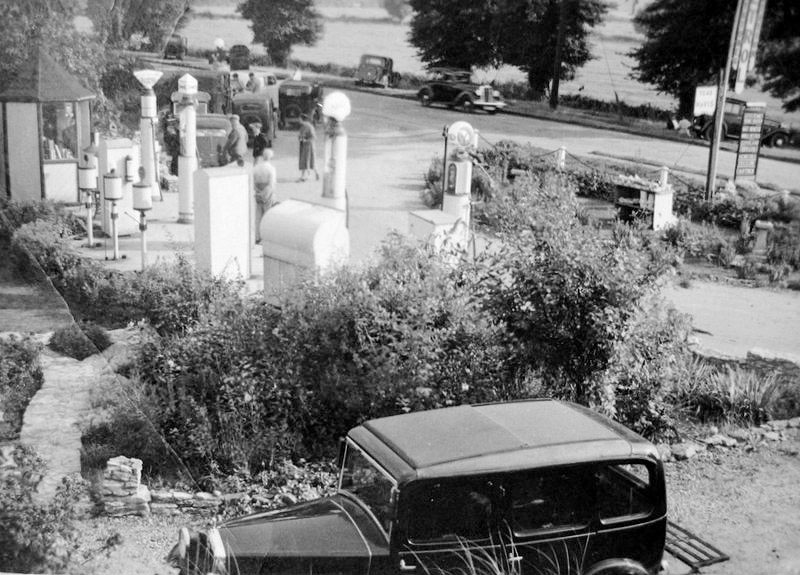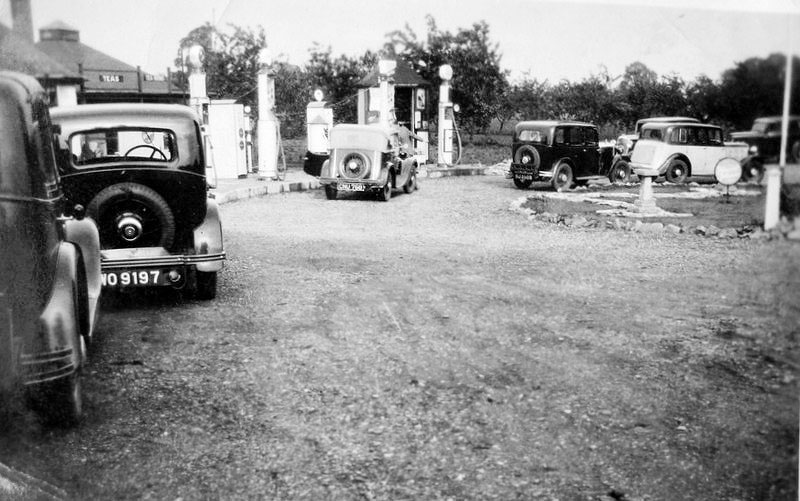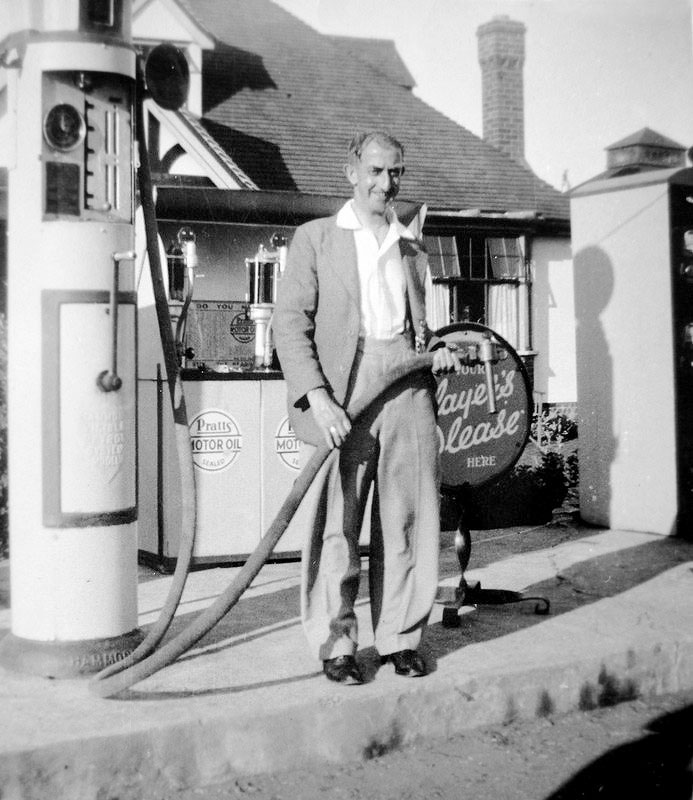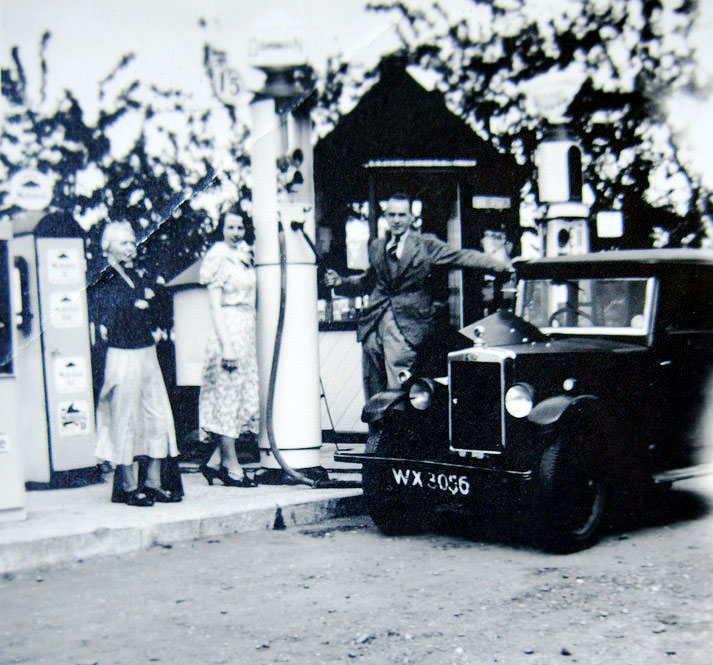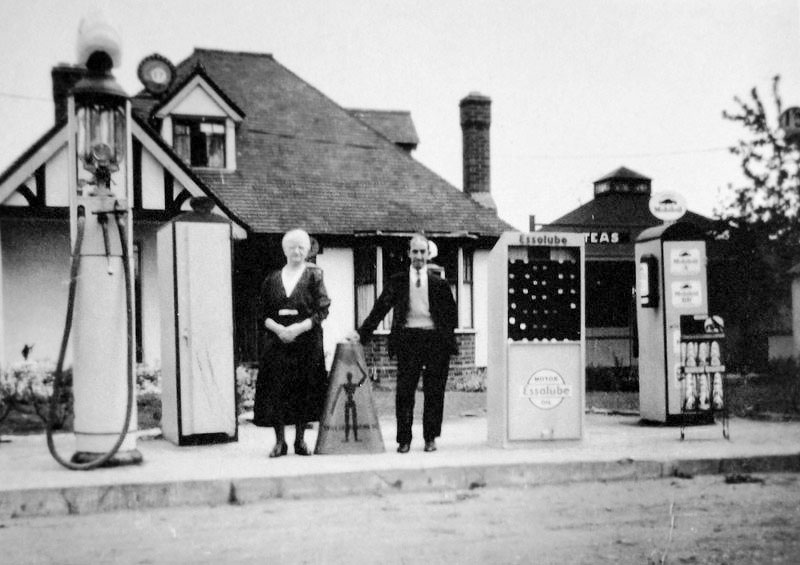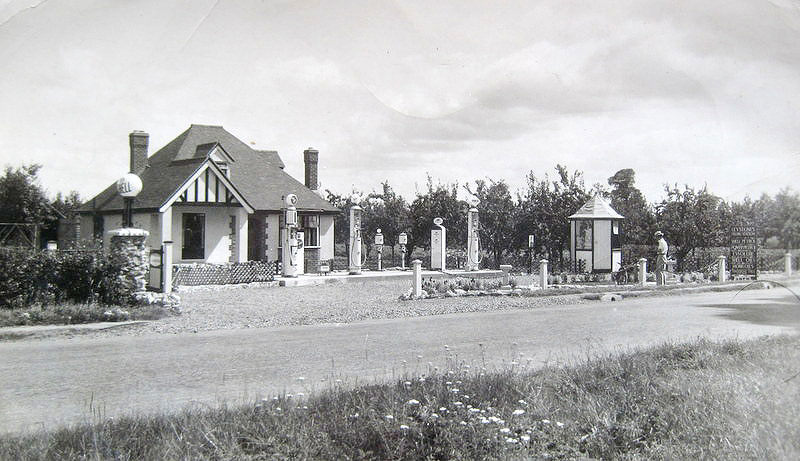 Between the Sturts and the Pearts, the garage was run by Mrs Dean - we are still trying to trace her family to get more photos.