1873 Littlebury's Directory and Gazetteer
A Directory and Gazetteer of the County of Worcester was published by J Littlebury in 1873.  It is a huge, 1046-page directory and includes a county map.
Joseph Littlebury (1845-1934) was born in Newport Pagnell, Buckinghamshire, in 1845.  He married Ellen Elsey in 1865.  They moved to Worcester, where Joseph set up a publishing company operating from The Commandery.  He was a publisher of Directories and later of postcards.  His son, Arthur Hugh Rowland Littlebury, also became a publisher; he emigrated to New Zealand in 1903 and set up a publishing company in Wellington.  Joseph Littlebury died at Worcester in 1934.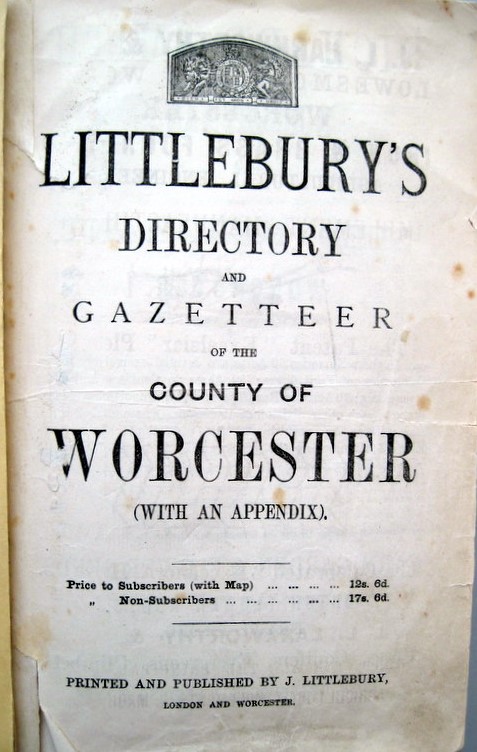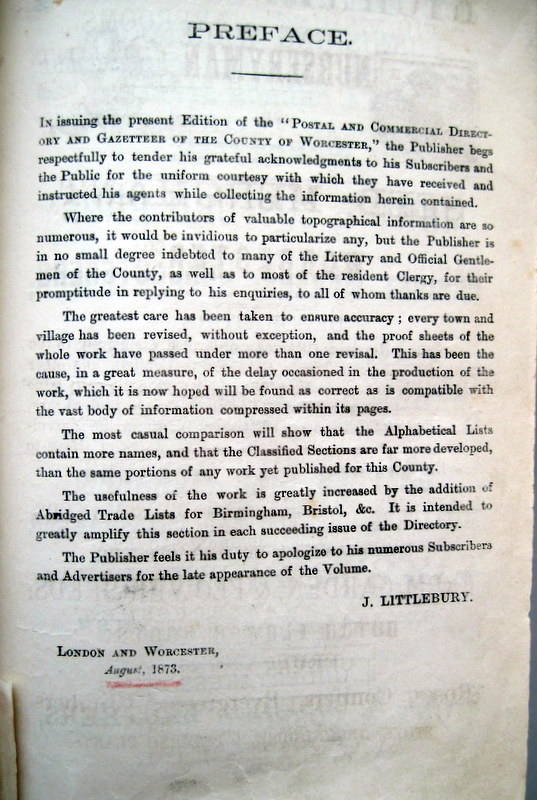 Name lists: