Origins
The branch of the Women's Institute in Badsey, Aldington and Wickhamford was founded in March 1927 and affiliated to the National Federation of Women's Institutes on 23rd November 1927. In the Autumn of 1951 a meeting was held in the large room at Leystones Garage (by courtesy of Mrs F. M. Dean and her daughter Mrs Thelma Shannon-Garvey) to discuss the possibility of forming a separate branch of the Women's Institute at Wickhamford. Previous to this, several ladies from the village had been travelling to Badsey to meetings of the Badsey, Aldington and Wickhamford W.I.
An invitation was sent out to any interested ladies and the response was overwhelming, the room being filled to capacity. Mrs Kannreuther, a Representative from the Worcestershire Federation of W. Is gave a talk and explained what the W. I. was all about, its aims and ideals. With much enthusiasm, Wickhamford W.I. was formed, the meetings to be held on the second Thursday of each month in the Memorial Hall at 7.30 p.m. A Committee was also formed and the first President was Mrs Dean, the Secretary was Mrs Margaret Parry and the Treasurer, Mrs Gwyn Hancock. The first meeting was held on 11th October 1951 and at least 80 ladies became members in the first few years. The Annual Subscription was 3/6d.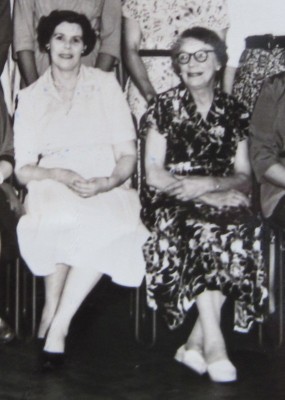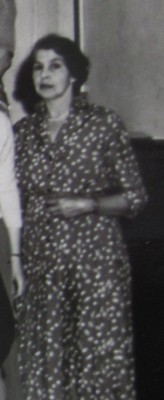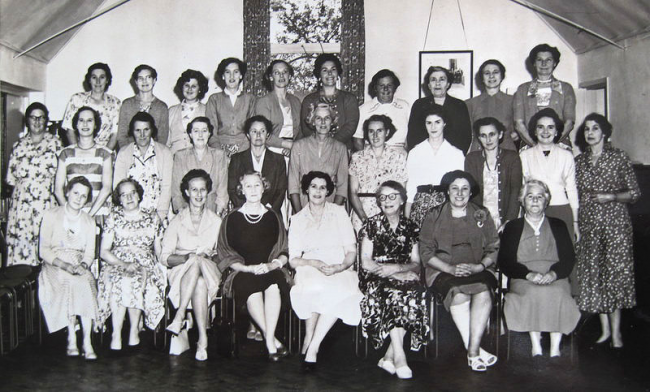 Activities
The following photographs show some of the Wickhamford W. I. activities from the 1950s to the 1980s – amateur dramatics, day trips, a choir, produce and flower shows, floats at Evesham Carnivals and quilt making.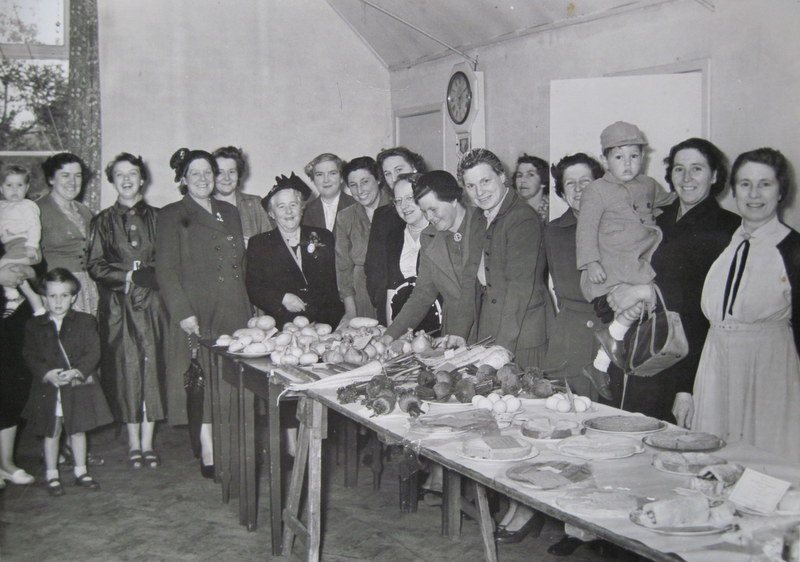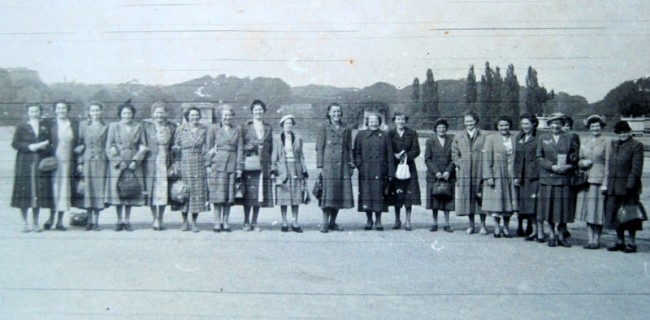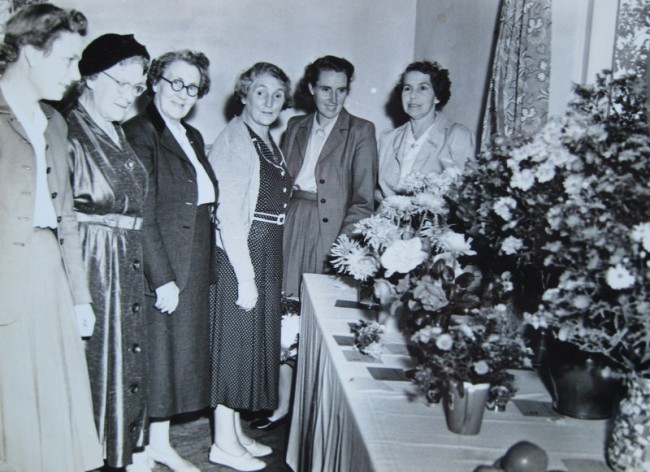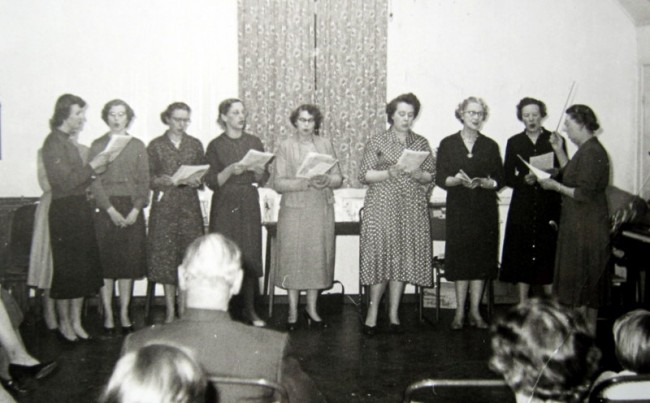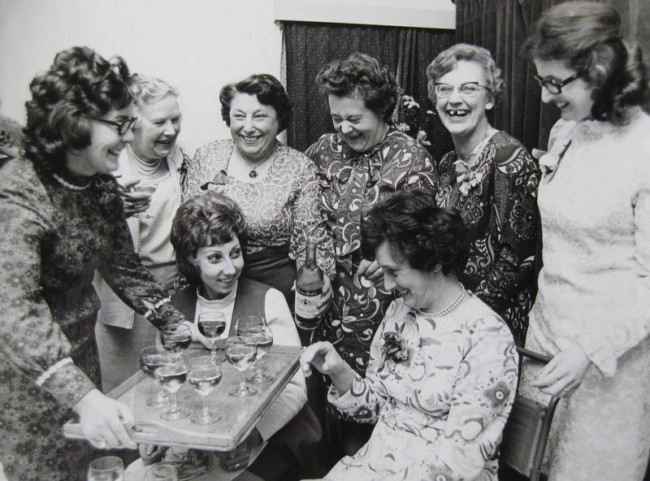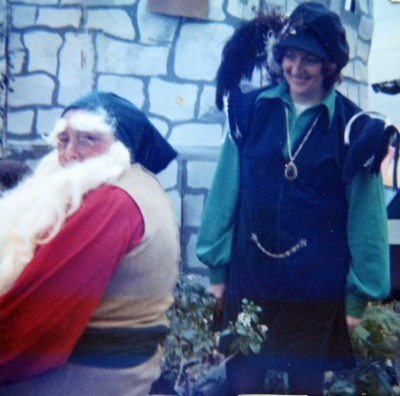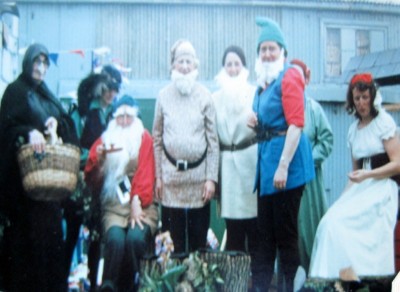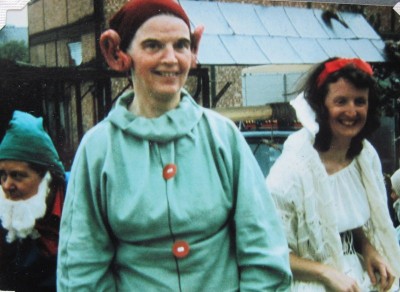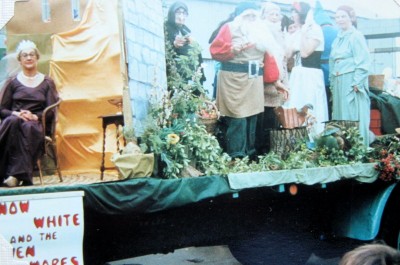 The Wickhamford W. I. float at Evesham Carnival on 11th June 1977 of 'Snow White and the Seven Dwarfs
The Cast:-
Snow White………………Pat Bell
Wicked Step-Mother……Elaine Litterick
Prince Charming………..Pam Noyes
Witch…………………Eden Pitt
Doc………..Thelma Shannon-Garvey
Dopey………………Irene Farmer
Other Dwarfs………
Joan Coveney
Jill Robert,
Peggy Hancock
Sue Bearcroft
Hazel Cole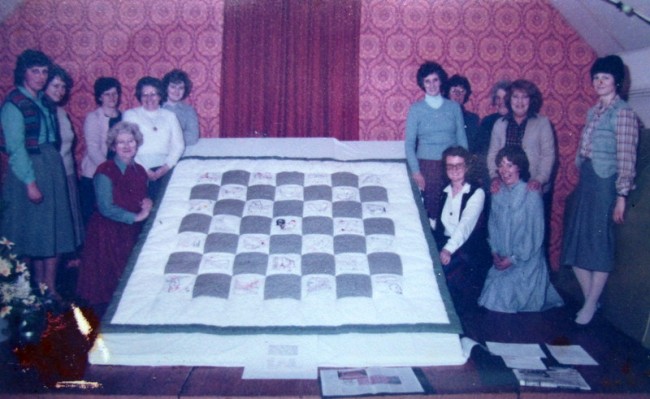 Appendix
Presidents of Wickhamford W. I.
1951 - 1952

Mrs F. M. Dean

1980 - 1981

Mrs Hazel Cole

1953 - 1955

Mrs Eva Cooke

1982 - 1983

Mrs Peggy Hancock

1956 - 1958

Mrs M. Parry

1984 - 1985

Mrs Pat Bell

1959 - 1961

Mrs Thelma Shannon-Garvey

1986 - 1987

Mrs Hazel Cole

1962 - 1963

Mrs M. Parry

1988

Mrs Muriel Harrison

1964 - 1966

Mrs Elaine Litterick

1989 - 1990

Mrs Sue Bearcroft

1967 - 1968

Mrs Peggy Hancock

1991 - 1992

Mrs Rosemary Hendricks

1969 - 1970

Mrs M. Parry

1993 - 1994

Mrs Denny King

1971 - 1972

Mrs Bridget Brown

1995 - 1998

Mrs Barbara Carroll

1973 - 1975

Mrs Thelma Shannon-Garvey

1999 - 2008

Mrs Lil Smith

1976 - 1977

Mrs Judy Hustler

2009 - 2012

Mrs Sue Bearcroft

1978 - 1979

Mrs Elaine Litterick

2013 - 2014

2015 - 2017

 

2018 -

Mrs Hazel Cole

 

Mrs Nicki Holden

 

Mrs Hazel Cole
---
Tom Locke and Peggy Hancock
March 2013