Lieutenant-Commander James Sholto Douglas, who lived in Badsey for just under a year prior to the war when assisting in the boys' home at Badsey Manor House, is remembered, along with other members of his family, on a stained glass window in the cathedral in Chester (where he grew up).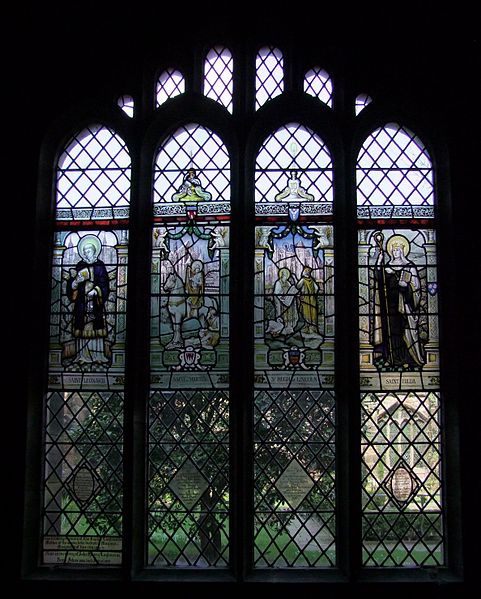 The second panel of a stained glass window in Chester Cathedral is in memory of the Douglas family and bears the inscription:
In loving memory of Charles Philip and Jane DOUGLAS
John Philip and Nellie DOUGLAS,
Robert Vaughan DOUGLAS
Helen DOUGLAS,
Henry Kenneth DOUGLAS
and James Sholto DOUGLAS,
5th March 1884 - 30th September 1922
It lists the name of James Sholto Douglas and his parents and all of his siblings who had died by 1922.  His remaining two siblings, Dorothy (died 1930) and Charles (died 1929) must have been responsible for the memorial some time in the mid 1920s.  The date of 5th March 1884 refers to the date when the first of the Douglas family died (Helen, who died aged two months) and the date of 30th September 1922 refers to the date when Robert Vaughan Douglas died (who died in Switzerland, aged 41).