Second Lieutenant Robert Bailey, who was the brother of Mrs Helen Lees-Milne of Wickhamford Manor, is honoured on the war memorial in the House of Commons, Westminster, where he had worked as Clerk since 1906.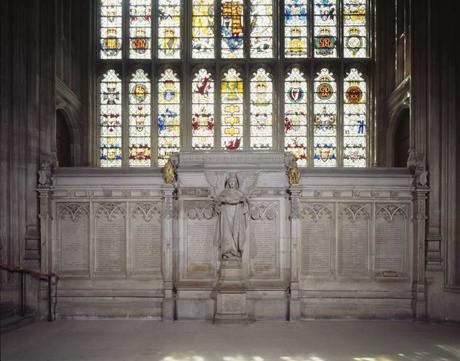 Lieutenant Bailey's name appears on the Recording Angel memorial in St Stephen's Porch, Westminster Hall, which is dedicated to Peers, MPs, officers and their sons. This memorial (pictured right) is the main memorial to Members and staff of both Houses in the First World War.  It was designed by Sir Bertram Mackennal in 1921.  The stained glass window above the Recording Angel is another memorial commemorating Members and staff of both Houses who died in the Second World War.  Lieutenant Robert Bailey's name is recorded on Panel 8 (below left).  His old Etonian friend, Lieutenant William Leveson Gower, who shares a memorial with him at Eton College, is recorded on Panel 1 (below right).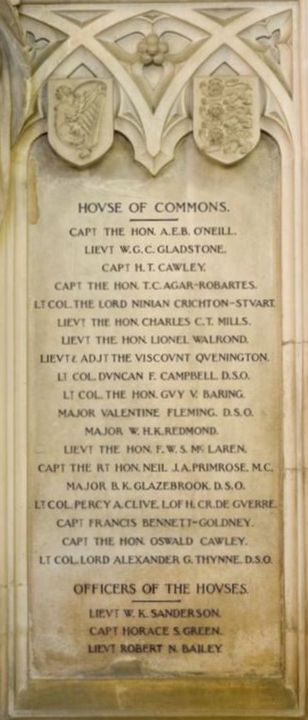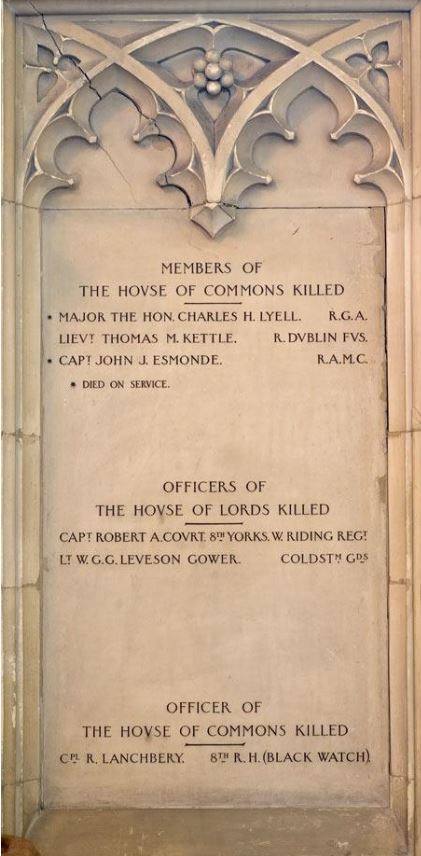 In the Committee Office of the House of Commons, there is also a bronze commemoration panel set in a wood surround.  It bears the names of the five House of Commons Committee clerks who were killed whilst serving in the First World War.  Robert Bailey's name appears at the bottom.
Robert's name also features in the House of Commons Book of Remembrance 1914-1918.