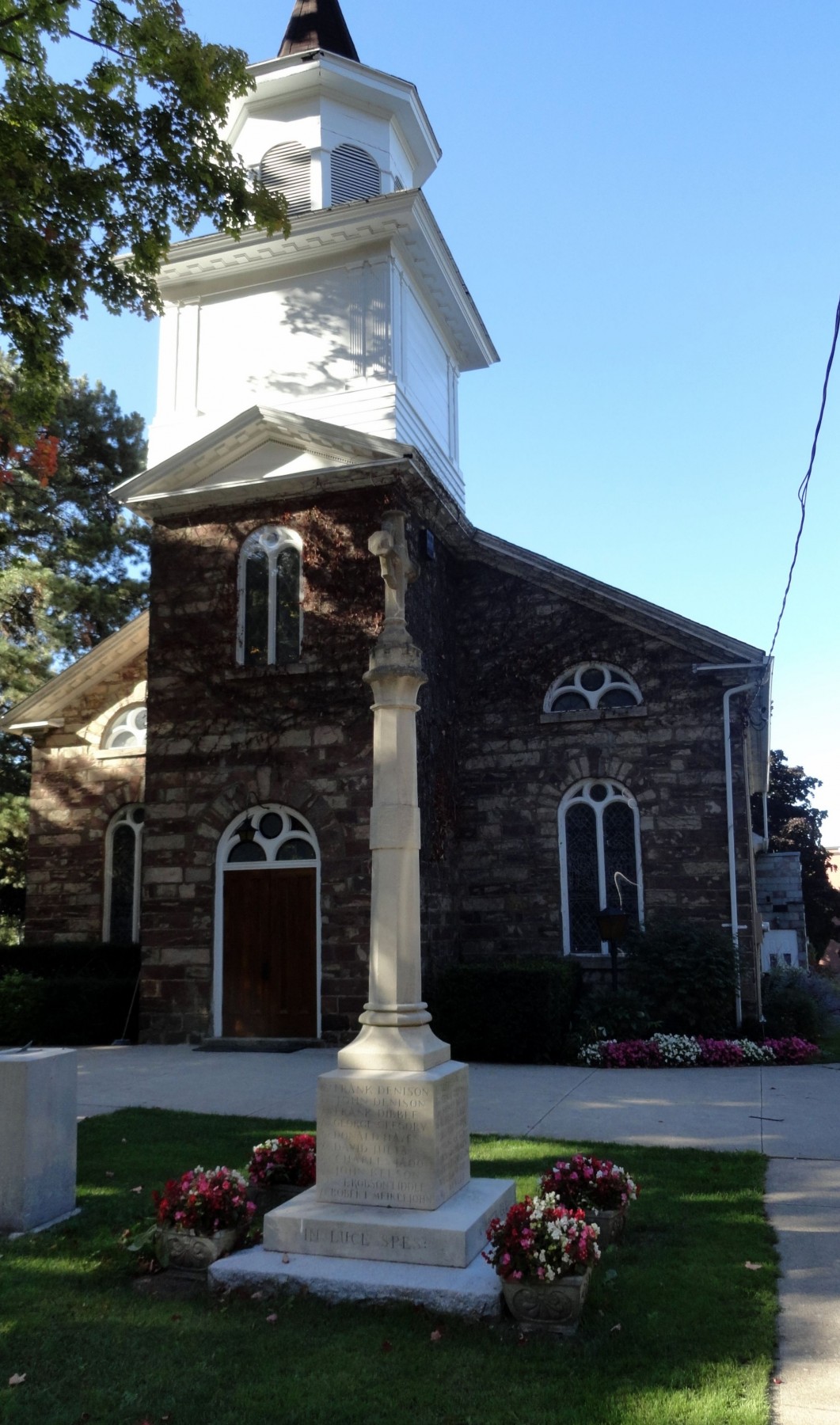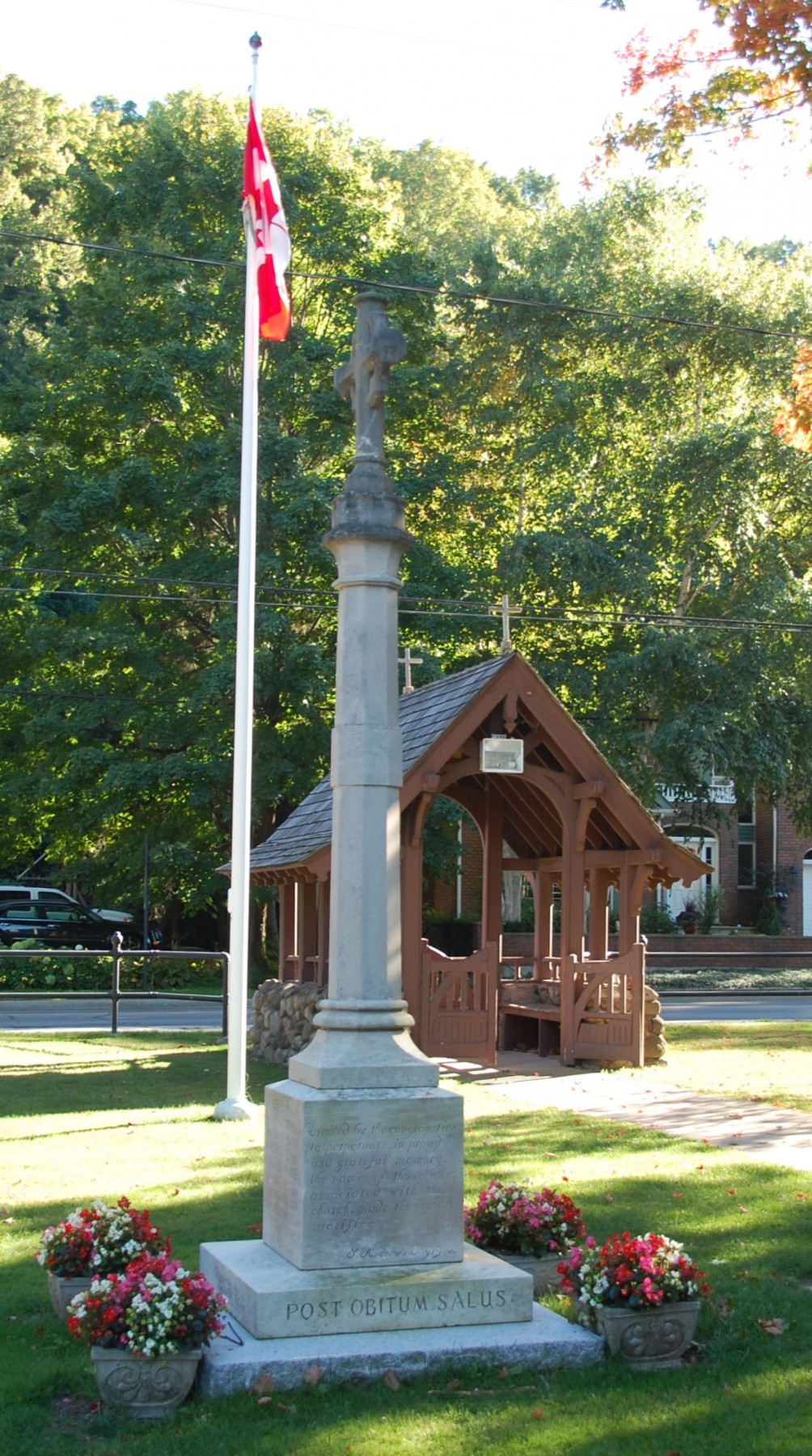 Lieutenant-Colonel Bernard Barton, who lived for a short time at Bowers Hill, Badsey, is remembered on the war memorial in the grounds of St Andrew's Church, Main Street, Grimsby, Lincoln District, Ontario.  Bernard lived in Grimsby from 1904 until about 1911 or 1912.  His niece, Margaret Joyce Garrett, was baptized in St Andrew's Church on 9th November 1909; his niece, Ruth Aileen Garrett, was baptized in St Andrew's in June 1911.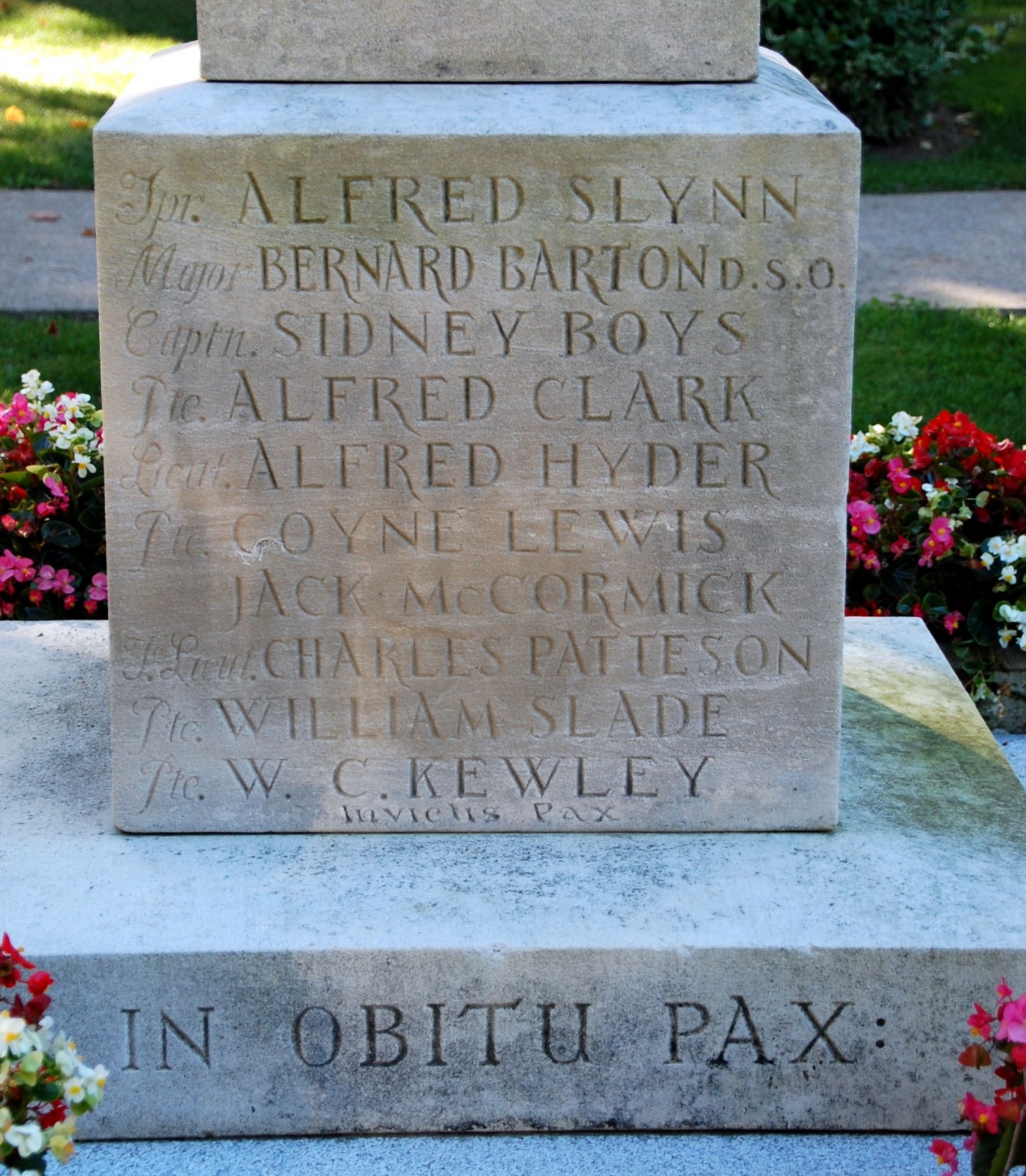 Bernard's former business partner in the fruit farm, Sidney Boys (sic), or Sydney Boyes as the name also occurred, appears just below Bernard's name.  Sydney was killed in action in France two months before Bernard.
Bernard Barton's name does not appear on the Grimsby cenotaph outside the museum.
We are grateful to Linda Bauman, Grimsby Historical Society Archives Volunteer, for providing photos of the memorial.