Private Gilbert Charles Franklin was born at Childswickham in 1894, the fourth of six children of Charles and Jane Franklin.  His birth was registered as Charles Gilbert and he appears in the 1901 census as 'Charles G.' and in 1911 as 'Gilbert', the name he used in the Army.  His father was an ostler in 1901 and a domestic groom in 1911.
Gilbert enlisted in the Gloucestershire Regiment (No 9558) on 1st December 1911; his employment was given as a market gardener on enlistment.  He went with the 2nd Battalion to China from 3rd September 1913 to 7th November 1914.  His army records are very comprehensive.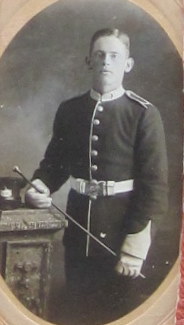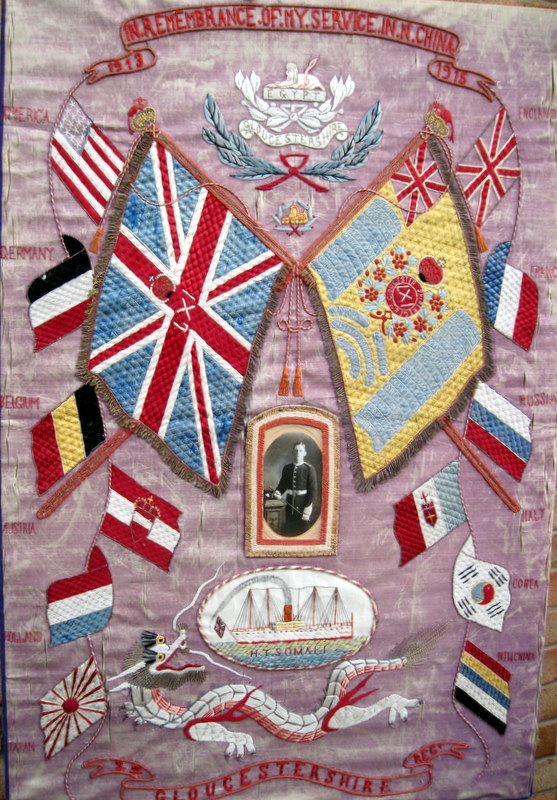 After service in the Far East, Gilbert went to France on 19th December 1914 and remained there until 2nd September 1918; he transferred to the 3rd Reserve Battalion, Machine Gun Corps (No 48830) on 15th May 1916 and at the end of the war was in the 14th Reserve MGC Company.  Gilbert appears on the 1919 Absent Voters' List as living in Broadway.
He was appointed as an unpaid Lance Corporal on 16th November 1916, but was deprived of the rank on 14th April 1918. His conduct sheet records survive and show that he probably disliked the tedium of camp life when not on campaign. In Portsmouth and other locations before he left for China in 1913 he was in trouble on different occasions that resulted in his being confined to barracks for short periods.   After his service in France he was at Rugeley Camp and, amongst other minor misdemeanours, on 11th November 1918 was in trouble for overstaying his leave.  This was perhaps understandable, as he had just married Rose Halford in Wickhamford on 9th November 1918.  Another surviving document records his behaviour as 'Very Good', so he was probably a typical soldier of his time.
Gilbert gave his address on discharge, on 26th February 1919, as 17 Pitchers Hill, Wickhamford.  He was entitled to the 1914/15 Star, the Victory Medal and the British War Medal.
Gilbert had two daughters, one of whom, Joyce Franklin, whilst a pupil at Badsey Council School, wrote a letter in 1933 describing life in the market gardening community of Wickhamford.