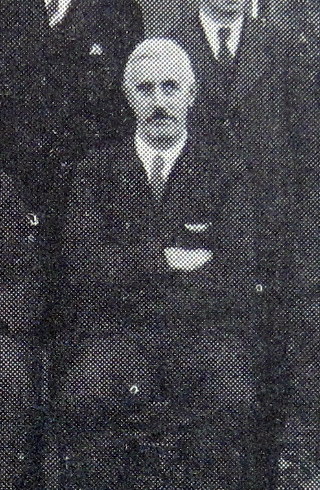 Captain Maurice Gotch Hepburn (1883-1953), one time acting Major, was in various units during the War.
The son of Thomas Henry (a papermaker) and Josephine Hepburn, he was born in Broadcliff, Devon in 1883, and was attending a school in Rugby at the 1901 census.  According to The Evesham Journal of 3rd October 1914, he enlisted in the Worcestershire Regiment in Wickhamford.  In a report of his wedding, to Mildred Read on 29th September 1914, The Western Times stated that he had joined the 8th Battalion of the Worcestershire Regiment and was due to leave shortly on foreign service.  However, his medals record gives a date of 18th September 1915 for his arrival in France. The Badsey Parish Magazine of September 1917 offered its congratulations on his promotion to Major – an acting appointment according to the Army records.
At a church service in Devon for his late father, in November 1917, it was reported that he was then in Salonika.  Other records show that he served in the Oxfordshire and Buckinghamshire Light Infantry.  The date of his arrival in France, and then service in Salonika suggests he was in the 7th Battalion of that regiment at that time.
Maurice's connection with Evesham is confirmed by the address he gave when he applied for his War medals (16th January 1922) - Hampton Manor, Evesham.  He was awarded the 1915 Star, Victory and British War medals. This record gives his unit as the Army Cyclist Corps.
He died in Richmond, New Zealand on 12th May 1953, his obituary stating that he was a retired fruit grower and the son of Sir (Thomas) Henry Hepburn.