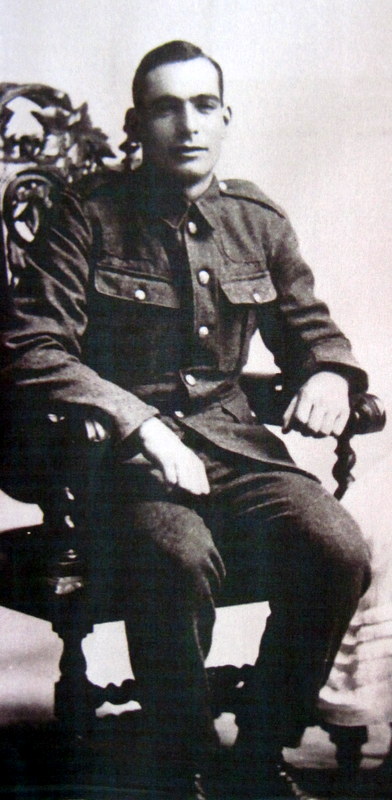 Private Charles Henry Parker (1894-1985) moved to Wickhamford after his period of service in the war.  He was born in Defford, the son of postman Albert Parker and his wife, Jane, and by 1911 the family had moved to Broadway.  
Charles enlisted in the Worcestershire Regiment (No 241107) on 7th December 1914.  His service record no longer survives, but his Demobilization certificate does and this shows that he transferred later in his Army service to the Labour Corps (No 599947).
At the time he left that Army, on 10th March 1919, he was in the 512nd Home Service Employment Co. of the Labour Corps.  This document also states that he had served overseas.  His medal record card exists and shows that he was awarded the Victory and British War medals, but he was also awarded the 1915 Star.  He appears in the 1919 Absent Voters' List as from the parish of Broadway.
Charles married Elsie Daisy Pitman in Wickhamford on 13th April 1918.  After the war they went to live at 6 Longdon Hill and had seven children.  Charles was captain of Wickhamford Albion football club immediately after the war and worked as a market gardener. His three eldest children, James, Kathleen and Olive Parker, whilst pupils at Badsey Council School, each wrote a letter in 1933 describing life in a market gardening community.
Charles moved to Broadway in 1939.