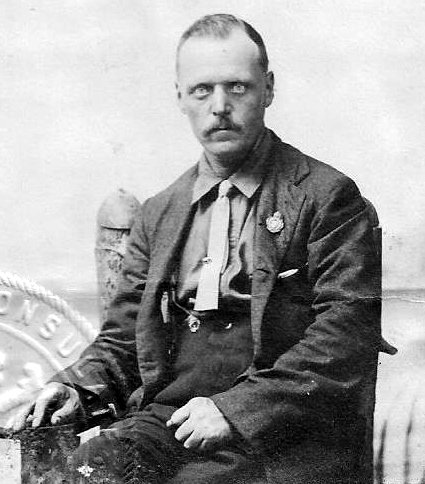 Private Charles Porter (1874-1959) was born in Murcot, the younger of two sons of John and Ellen Porter.  In 1891 he was living with his family in a cottage on Manor Road, Wickhamford. 
Charles was a career soldier and saw 12 years' service with the Worcestershire Regiment (1892-1904).  After this service, he emigrated to Bermuda.  He went to Canada in 1917 to join the Canadian forces. He was working as a labourer in Montreal when he enlisted in the Canadian Army (No 2011058) on 18th May 1918.  Although he volunteered to serve with the Canadian Overseas Expeditionary Force there is no evidence that he was sent to Europe.
On enlistment his wife was Sarah Jane Porter.  She joined him in Canada in 1919, with their two daughters, Catherine and Elsie.  After she died, he married a widowed schoolteacher in Montreal, Jessie Smyth, who had been born in Glasgow.  The wedding took place in the Salvation Army Church in Montreal on 3rd December 1948 and Charles Porter died in that city on 7th May 1959.
Charles' younger brother, Alfred Porter, also served in the war.