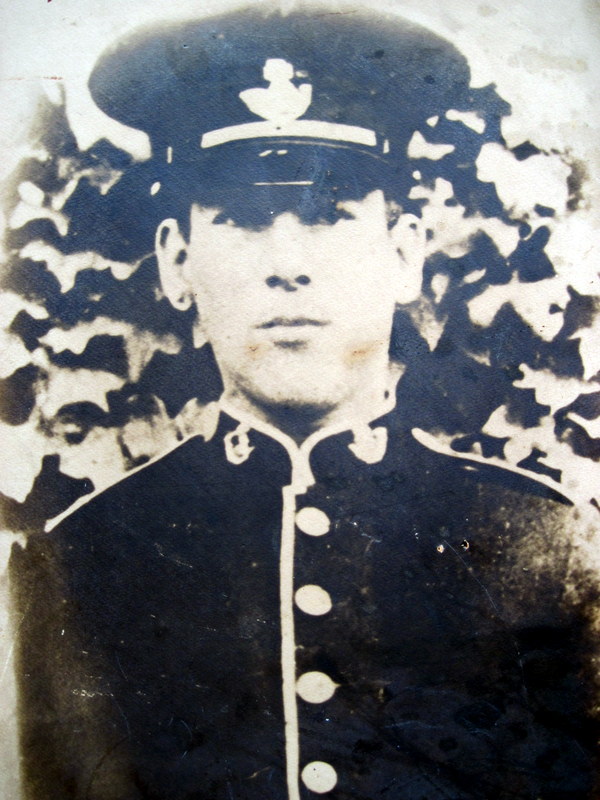 Albert Ernest Webb (1896-1975) moved to Wickhamford after his period of service in the war. He was the son of Arthur and Charlotte Webb and was living in Eckington in 1901 where his father was a carter on a farm.  He joined the Army under-aged, at about 15, then served in the War and was gassed in France. This injury apparently caused his brown eyes to turn permanently grey, according to family tradition.  His younger brother, Roland, was killed in France in 1918.
In 1917, Albert married Agnes Lampitt and they settled in the Pershore area after the war, having five children.  Agnes' younger sister, Amy Figgitt, lived in Wickhamford, and, for a week or two in October 1937, Albert and Agnes' youngest child, Mabel Doreen Webb, born in 1930, went to stay at 6 Council Houses, Wickhamford, and attended Badsey School; her cousin, Winifred Figgitt, was the same age.  In April 1940, Albert and Agnes and their youngest child moved to Whitfurrows Farm, Wickhamford, when Mabel enrolled again at Badsey School.
Albert later moved to Badsey, but is buried in Wickhamford cemetery.