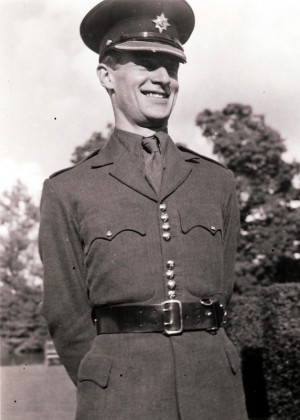 George James Henry Lees-Milne (known as James) served in the Irish Guards as a 2nd Lieutenant. He was awarded the 1939-45 War Medal and 1939-45 Star.
He only served for short while in the UK 1940-41 and was invalided out of the Army after suffering injury during the Blitz on London.
He was the elder son of George and Helen Lees-Milne of Wickhamford Manor and involved in the early years of the organisation of the National Trust.