Family background and life in Canada and Wickhamford
Charles Henry Cox was born in Canada, a son of George Frederick and Dorothy Rose Cox.  George had been born in Ebrington, moved to Wickhamford with his parents in 1903, and emigrated to Alberta, Canada, in the Spring of 1910.  He joined the Canadian Army in 1914, served on the Western Front and married Dorothy Rose Winstone of Cheltenham, when she was working in service in Broadway.  Back in Canada they had six children, of whom Charlie was the second; he was born in March 1921.  The family moved back to England in 1933 and settled in Wickhamford, with Charlie going to Badsey School.   George built a house, 41 Pitchers Hill, and opened a shop in the front room.  Charlie left school in 1935 and worked in Evesham for the Midland Red Bus Co. and then as a solicitor's clerk.
Enlistment in the Grenadier Guards in 1939
Charlie Cox enlisted in the Grenadier Guards (No 2616154) on 13th January 1939 and spent 16 weeks training at Caterham, Surrey.  He joined the 2nd Battalion at Wellington Barracks and took part in the Trooping of the Colour in June 1939.  He was also on guard duty at Buckingham Palace that year.   Further training took place at Pirbright, Surrey, and he had other ceremonial duties at St James's Palace and the Tower of London.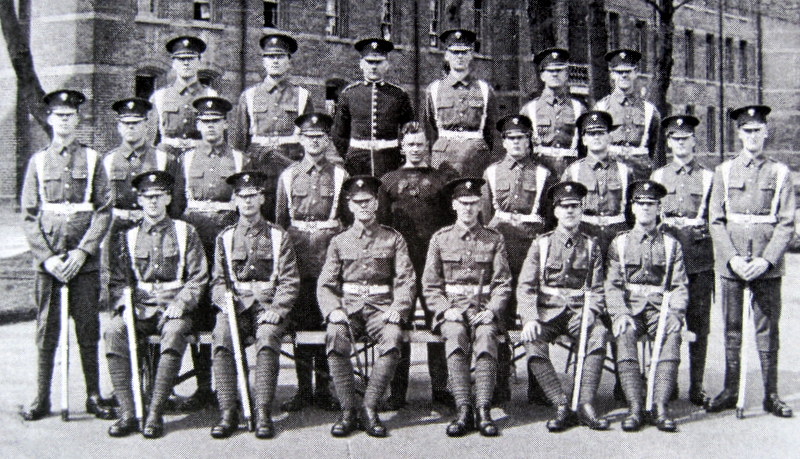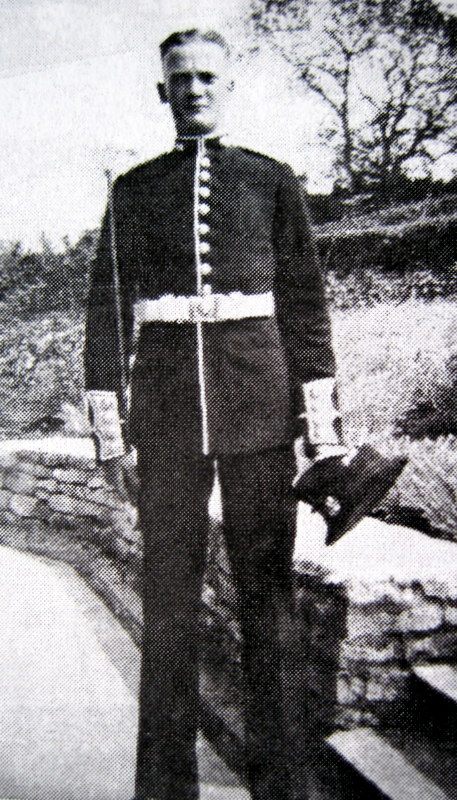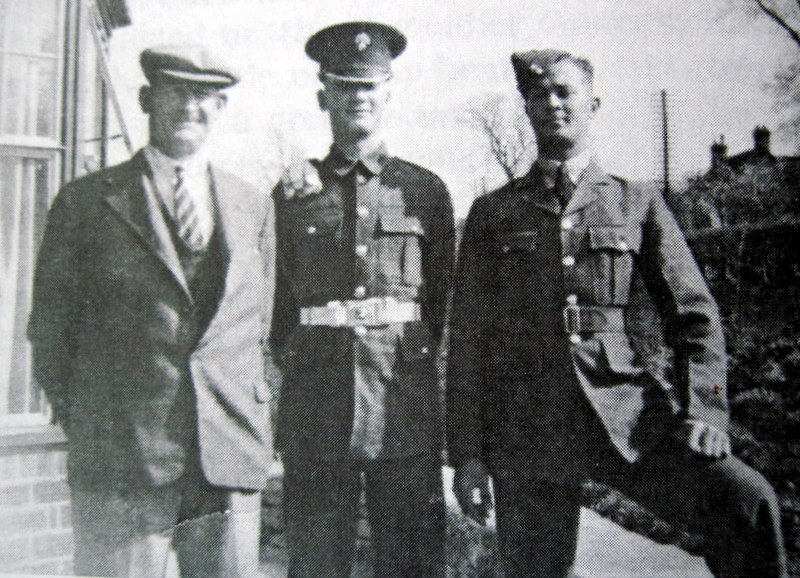 Charlie was based in the Victoria Barracks, Windsor, from September 1939 until August 1940, when he was transferred to the 4th Battalion.  He was then based in Leytonstone, East London, during the Blitz and was in Wickhamford on leave when Coventry was bombed in November 1940, the result of which was visible in the sky at Wickhamford.  During this period he was promoted to sergeant.
Commando training and the Paratroopers
In October, 1940, the Government asked for volunteers for a newly-formed Parachute Regiment.  Charlie Cox volunteered and joined in February 1941.  He trained in Scotland for two weeks and then moved to Ringway Airport, Manchester.  Parachute training included jumps inside a large hanger, from an air balloon and then aircraft.  Periods were spent at Congleton, Cheshire, Hardwick, Derbyshire and, by February 1942, Bulford Barracks, Salisbury Plain, where he stayed until October 1942.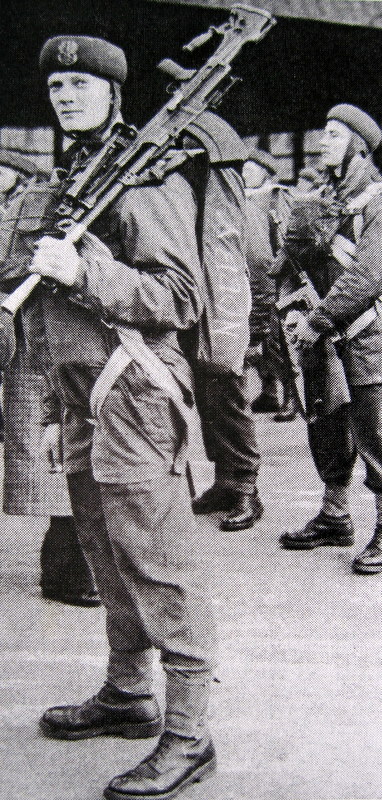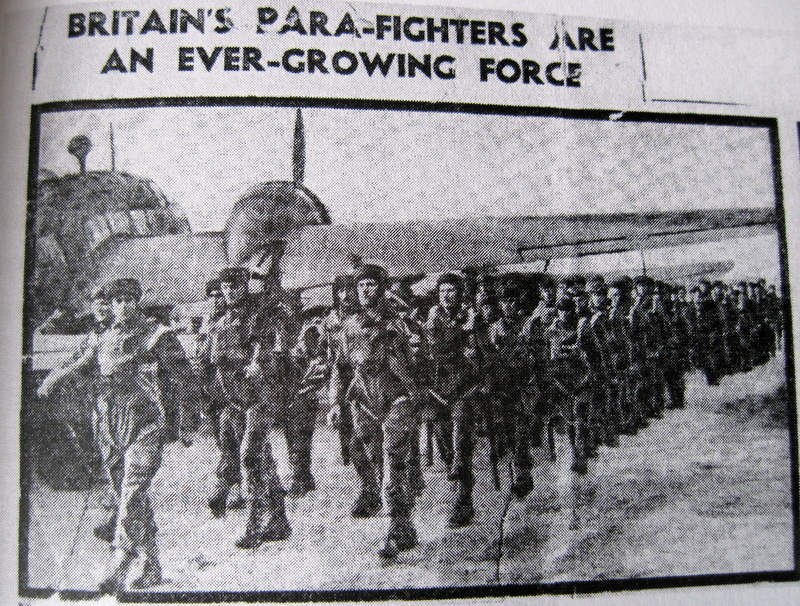 North Africa, Sicily and Italy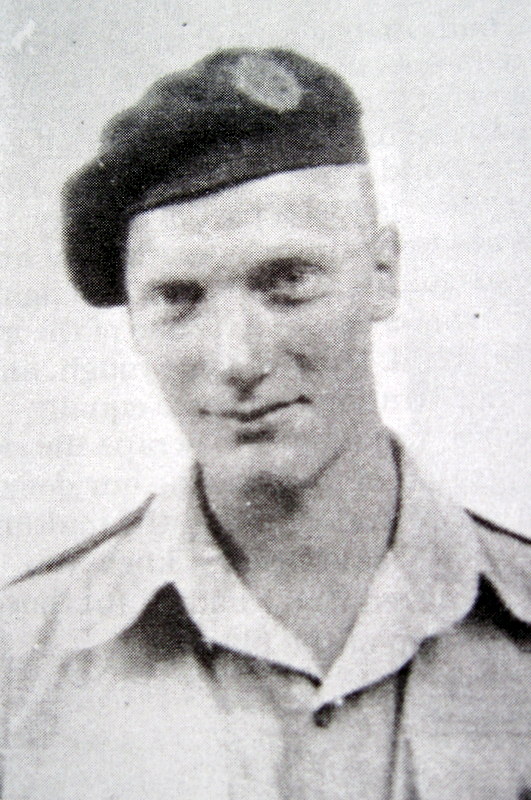 Charlie Cox went with his battalion, by sea, to North Africa in November 1942.  The Germans were in retreat after the Battle of El Alamein and the Allied landings in NW Africa.  He took part in a parachute jump near the town of Beja, to take prisoners for intelligence purposes, but the Germans had moved out earlier that day.  He saw combat in North Africa, including a fierce fight at Djebel Mansour mountain, Tunisia, and other encounters.  The enemy was cleared from Algeria and Tunisia by 13th May 1943.
In July, he was flown to Sicily, to seize Catania Bridge, but there was a pilot navigation error, the drop was cancelled and the planes returned to Tunisia.  He next went to the heel of Italy, in a landing craft, in September 1943.  There was limited engagement with the enemy, who were withdrawing northwards, but many Italian prisoners were taken.  He left Italy, by ship, in December 1943, and arrived back in England, ready for a Christmas leave, which he spent in Wickhamford.
Arnhem
After a period based in Bourne, Lincolnshire, he was ordered to pack ready for an operation in September 1944.  He took off on the 17th and flew to Arnhem, Holland, as part of Operation Market Garden, to capture the bridge over the River Rhine.  He was dropped in the first wave of paratroopers at 1410 hrs.  After much fighting the operation had failed and his unit surrendered early in the morning of 19th September.  Charlie Cox had been wounded in the right leg by shrapnel during the fighting 
A Prisoner of War
The Germans evacuated him to the Queen Elizabeth Hospital in Arnhem, but minimal medical care was provided for his injury. The following day he was moved North to Appeldorn hospital, where he stayed for a week, before being moved by cattle train to Stalag XIB at Fallenbostel, western Germany. After one month he was moved again, to Stalag VIIIC in Lower Silesia.  Here, on scraps of paper, he kept a diary from late September onwards.  On 8th February 1945, with the Russians advancing into Germany from the East, the prisoners were marched westward to avoid liberation.  This continued until 12th April and many prisoners died en route – this was later referred to as 'The Death March'.  He was among a small group of prisoners who were being fed and housed by a farmer when an American tank approached and they were safe.
He was flown back to England on 16th April and given 42 days leave.  On the 18th April he caught a train to Evesham and, deciding not to wait for a bus, walked towards Wickhamford. A village resident on a motor-bike saw him in Bengeworth and gave him a lift home.  He celebrated VE Day, on 8th May, with his father, in the Sandys Arms. 
Demobilisation
After returning from leave Charlie was put in a holding battalion and, for a while, ear-marked for service in Palestine.  Fortunately, after his Army records were re-examined, this was cancelled, but he was not demobilised until April 1946.
Charlie Cox's Final Assessment of Conduct and Character on Leaving the Colours is pictured below.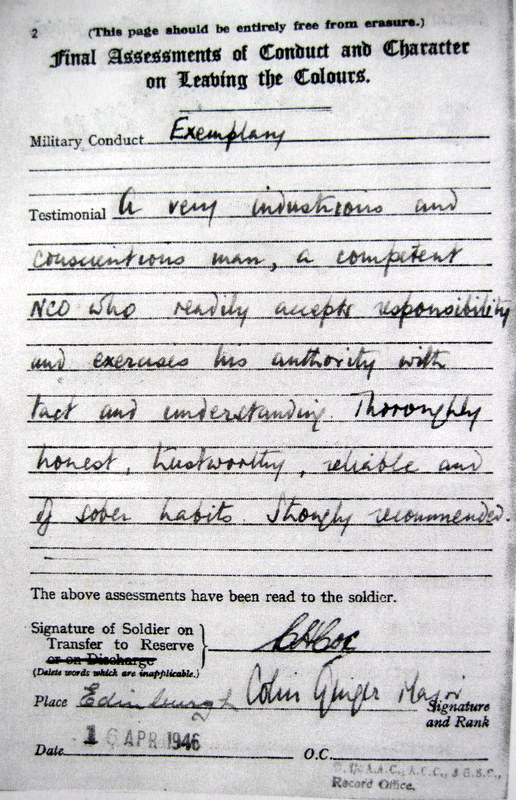 Later life
After the War, Charlie wanted to be a horticulturalist, but could not get training.  Instead, he became a bricklayer, but was also handy in woodworking.  In 1948, he married Winifred June Mole and they lived with her parents in Broadway, while he was working in the construction industry.  After having two children, the family moved to Canada in 1953, where two more children were born.  The family lived in Halifax, Nova Scotia at first, then Toronto where Charlie joined the Department of National Defence as a Technical Officer. This job entailed making plans for construction projects in military installations. He moved to Oakville, Ontario, and then Burlington, Ontario and after that Regina, Saskatchewan. 
Charlie wrote a book about his life in 2007 – Recollections: A WWII Veteran looks back over the years – and had it published privately for family members.  He celebrated his 100th Birthday in March 2021, but died only three months later, on 18th June.
Acknowledgements  
All of the information in this article is based on information from Charlie Cox's book.  Thanks are due to Charlie's brother, Glenn Cox, for proof-reading this article.
Tom Locke – July 2021