Henry F. D. Field, always known as 'Harry' was born in 1920, the son of John George Darby Hughes Field and his wife Emily Jane nee Ludlow who had married in Aston, Warkwickshire in 1900. They had no children by the time of the 1911 census, when they lived on Pitchers Hill, Wickhamford, but belatedly had Leslie in 1913, William in 1915, Kathleen in 1917 and then Harry. After the First World War the family moved into No 8 Council Houses, Pitchers Hill, just along from the Sandys Arms.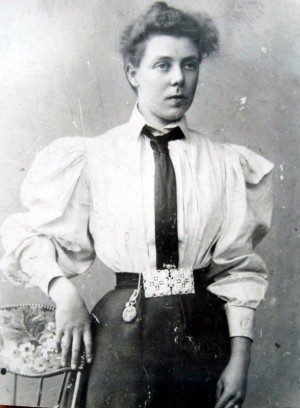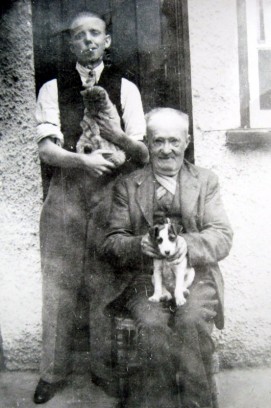 Harry is called up
Leslie Field had been a regular soldier with the Royal Warwickshire Regiment and was called up from the reserves on the outbreak of War in 1939. Harry was called up to join the Army on 16th May 1940 and instructed to report to the Royal artillery Barracks in Woolwich. He found that he was to join the Royal Army Ordnance Corps and he remained in Woolwich for about six weeks doing drill. As he already held a driving licence, and the army as short of lorry drivers, he was trained for that role. His unit was moved to Llanberis, at the foot of Snowdon, for a period of toughening up, which involved working for six weeks in a slate quarry.
After North Wales, Harry was moved to Lincolnshire to start his driver's training in earnest. There he learned how to handle the largest and heaviest of vehicles. He suspected that some of the trainees were already better drivers than some of their instructors. He then moved for a short time to the Redhill/Reigate area of Surrey before going to Glasgow for embarkation for overseas service.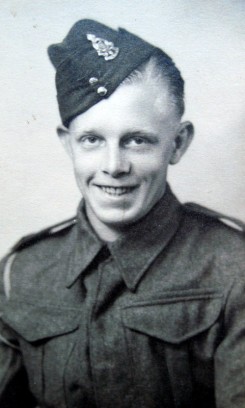 Harry left the UK on 22nd April 1941 aboard the P&O liner SS Strathaird for a destination that was not yet revealed to the men. After about 6 weeks the ship docked in Durban, South Africa to take on supplies. He eventually disembarked at Port Tewfiq, at the Southern end of the Suez Canal, two weeks later. At this time Harry was in the Ordnance Field Park, 1st Army Tank Brigade and the roll of his unit was the recovery and repair of tanks.
Time in North Africa and Palestine
Although not in the front line of the Desert War, Harry did experience occasional bombing in Torbruk. He spent some time in the Cairo area undertaking tank repairs, but was involved in the general British retreat in 1942 back to El Alamein, which he remembered as chaotic. His unit was completely split up and it took some weeks for them to be reassembled. Apparently at one point his unit was presumed to have been overrun and captured and it took a while before Headquarters realised that they were safe.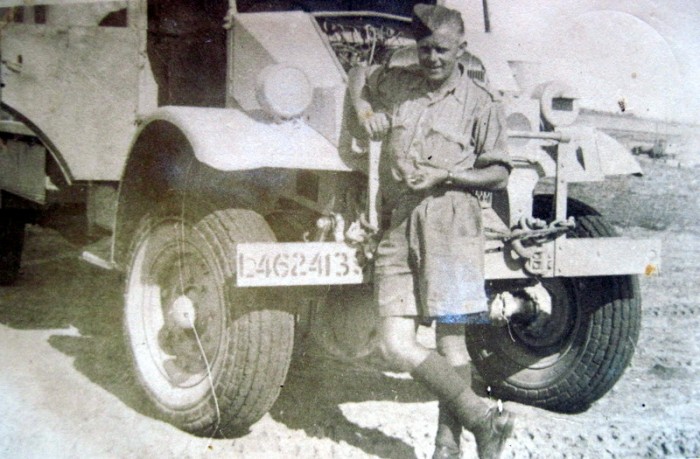 At around the time leading up to the Battle of El Alamein his unit was withdrawn to the Suez Canal to prepare for a defence line there, should the Axis troops break through. Harry then moved on to Palestine where more tank repair work was carried out. Then, without much warning he found that his unit was to return to the UK and he was unable to let his family know. The return journey was shorter than the outward one and was via the Suez Canal and Mediterranean. He docked in Glasgow on 22nd April 1944 three years to the day since his departure for Africa.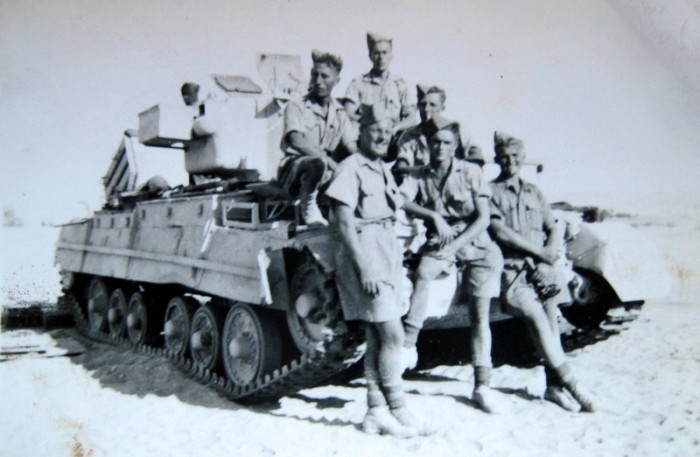 During his time in North Africa he came across two other Wickhamford men. He met Syd Halford in either Alexandria or Cairo and Cecil Sturt found Harry at one of the repair depots in the desert.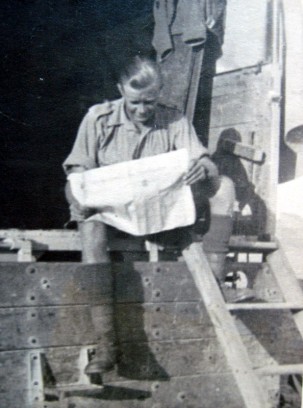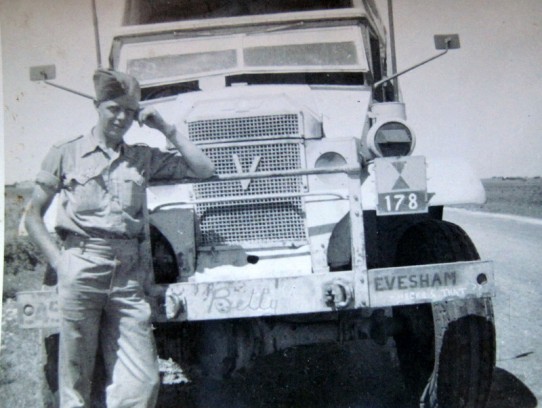 Reminders of home – Harry reading the Evesham Journal and a familiar name on a truck.
Home again
His first destination was to be Penrith in Cumbria, but he needed to let his family in Wickhamford know of his safe return. He knew that one of the few private phones in the village was one at the Post Office – Badsey 5. He hoped to contact one of the Colley family there and get a message to his sister, Kathleen and family. Harry finally got to a phone at about 10 p.m. and the operator put him through to his number. The call was answered by P.C. Haines, the village policeman, at the phone kiosk (the post office may have had a facility to divert calls there when they were closed). P.C. Haines kindly took a message and passed it on. Harry was entitled to six weeks leave after three years overseas service and after a few days in Penrith to get cleaned up he returned to Wickhamford.
Off to Northern Europe
Within weeks of the end of his leave, Harry was off to France. He spent about eighteen months in France, Belgium, Holland and Germany and completed his service supervising civilian workers in a German aircraft engine facility. There they were reconditioning vehicle engines. He was finally demobilised in June 1946 after over six years in the Army.
Tom Locke and Harry Field – March 2013
Postscript - Harry Field died on 11th April 2016, aged 96, and was very helpful with information until the end.  A lovely chap - Tom Locke.