In September 2009, Margaret Poole visited the Vale of Evesham with her daughter.  She was looking for the place where she had lived almost seventy years ago.  Her father, Sam Thornhill, was one of the last soldiers to be evacuated from Dunkirk in 1940.  He was sent to the Evesham area and stayed on for three months to recover from his injuries.  He was joined by his wife Elizabeth and his daughters, Margaret and Joan, who all lived in Sheffield.
Margaret could not remember where they stayed but she had one clue: a small, battered, black and white photograph of the house.  She took this into the Almonry in Evesham where they had no trouble in identifying it as Badsey Manor House.  They went to look at the building and, by chance, met Lizzie Noyes outside, who invited them in to hear Margaret's story.
In the summer of 1940, hundreds of exhausted soldiers, evacuated from the Dunkirk beaches, arrived in Badsey.  A few of them remained here for several months. Margaret, who was aged about 10 at the time, recalls that there were four or five families staying in Badsey Manor house.  The families came from all parts of the country and several of them had children. Margaret remembers a couple called Dick and Irene, and George Donkin from another family, but other names have escaped her.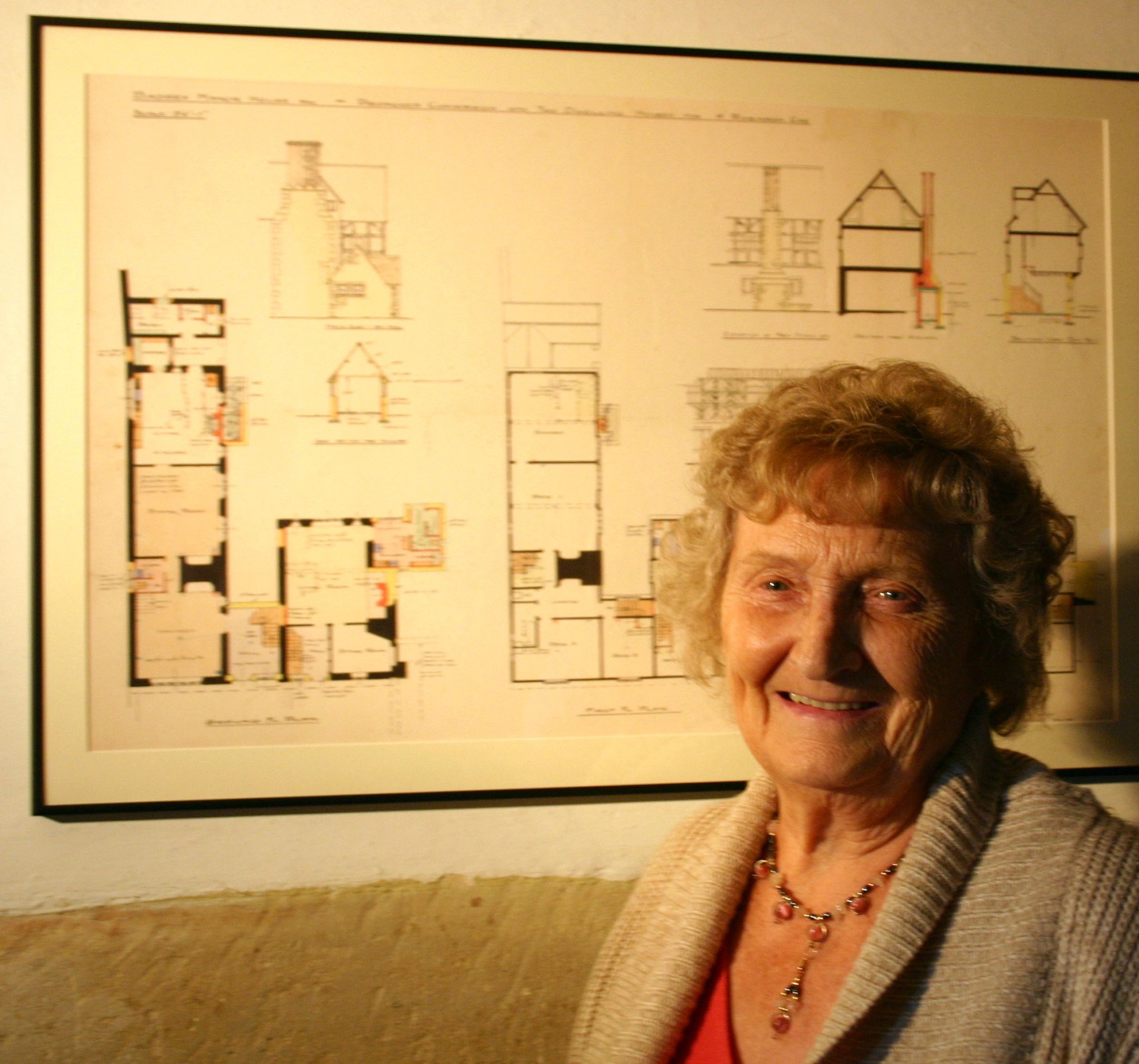 Although there have been many changes to the house since those days, Margaret was able to recognise the room where she stayed with her sister, and the room next door where her parents slept.  She remembered the orchards, which once stood at the back of the house, and playing with other children in the village.  She recalled visiting a lady called 'granny' who lived in a house, perhaps on Mill Lane, and playing in another house in the village where there was a magnificent doll's house.
The Manor House at this time was in a very poor state of repair. The chimney on the north side had collapsed, making it impossible to use the main kitchen, but there was somewhere to cook food on the south side of the house.  We know that a family called Wakefield from Walthamstow were also living in the Manor House about this time. They may also have been caring for a Dunkirk survivor. Perhaps someone remembers other families who were there?
After the war, Margaret's family left Sheffield and went to Australia for a few years. They now live in Hampshire.
Richard Phillips
2nd October 2009