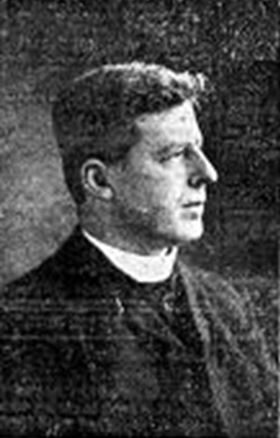 William Carmont Allsebrook was Vicar of Badsey, Aldington and Wickhamford from 1903 until 1945. He was born at West Derby, Lancashire, in 1868, the son of a butler, William Allsebrook, and his wife, Jane (née Carmont); the couple had met whilst working in service at Sandfield Park, West Derby. William Junior's mother died when he was just four years old and he went to live with his aunt and uncle, James and Sarah Ann Allsebrook, who lived in Sheffield and had no children. W C Allsebrook married Evelyn Kate Hands (1880-1932) in 1909. The Allsebrooks had two children: William Basil James (1913-1938) and Evelyn Joyce (1914-2002).
Persuaded to stay on during the Second World War, he died in 1947. His obituary appeared in The Evesham Journal in April 1947.
A large box of documents relating to Canon Allesbrook was donated to The Badsey Society Archive in 2008, where much further information may be found.