Frederick William Wright (1871-1951), known as Fred, was born at Badsey in 1871, the eldest of five children of Adolphus Careless Wright, a farm bailiff, and his wife, Emma (née Smith).  He was baptised in St James' Church, Badsey, on 6th August 1871.  At the time of the 1881 census, they were living in a house in High Street, Badsey, which is now occupied by The Spar.
At the age of 12, Fred emigrated with his family from Badsey in 1883 in order to seek a new life in America.  Their destination was Geauga County, Ohio, where several Badsey families had emigrated to in the 1870s.  Fred was naturalised as an American citizen in 1893 at Chardon, Cuyahoga, Ohio.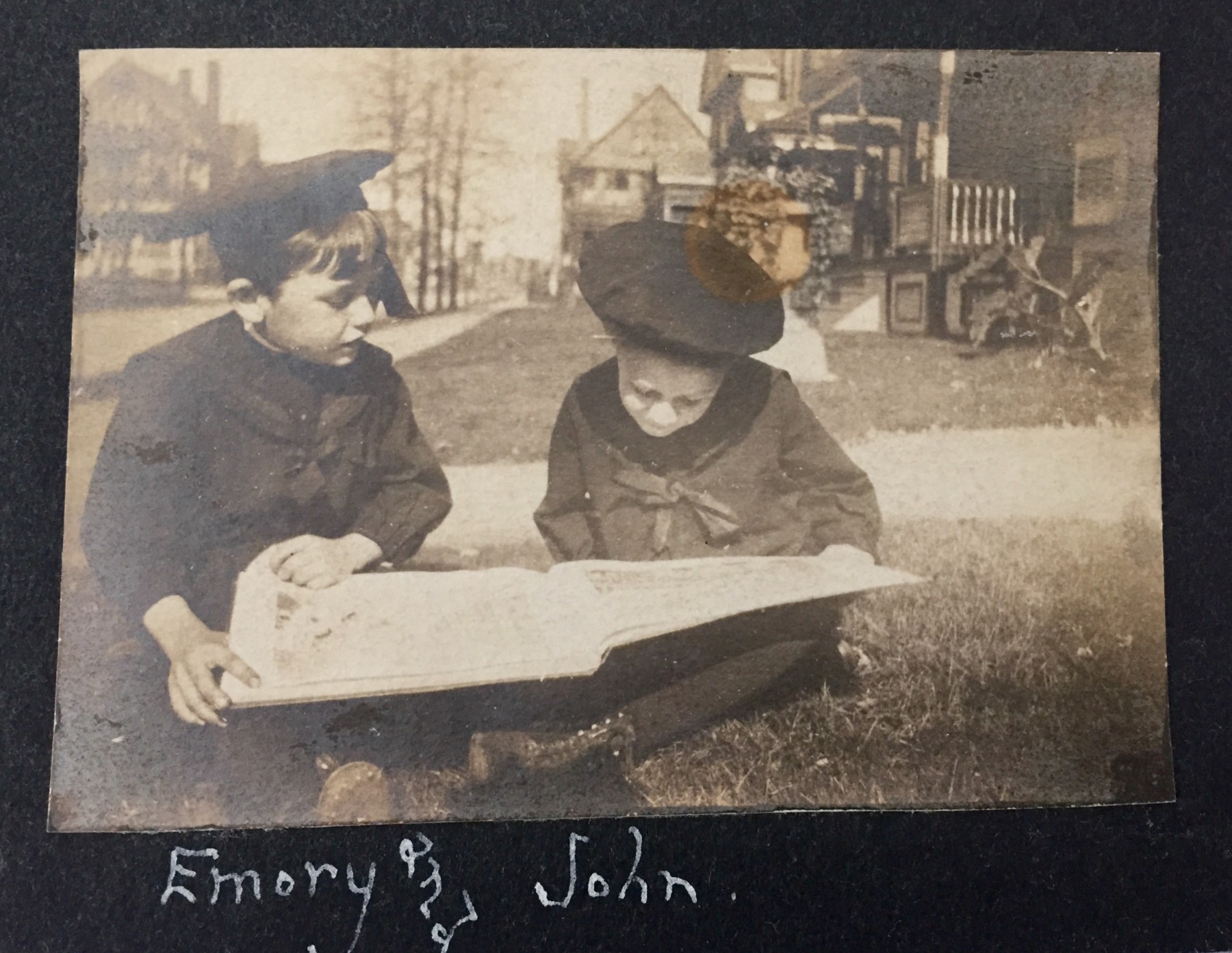 Fred married Grace McFarland Eggleston on 8th April 1893 in Geauga County.  They had two sons:  John Frederick (1894-1982) and Harold Emery (1895-1975).  In 1910, Grace and the boys were living in Russia Township, Lorain, Ohio, where Grace kept a boarding house.
At the time of 1940 census, Fred and Grace were living in Huron Township, Ohio, with their son, John, and his wife and six children.  According to Fred's great-granddaughter, "Gramma Grace", as they knew her, divorced Fred on grounds of adultery and raised the boys on her own.  Grace had inherited part of a large farm in Bainbridge, Ohio and traced her ancestry to England & Scotland (she was a member of the Daughters of the American Revolution).  She was adored by her grandchildren and they were much closer to her than to Fred. Still, Fred did visit his son's farm and was staying there at the time of the 1940 census. 
Fred died on 27th April 1951 in Cleveland, Ohio, just 15 days after Grace.  He was buried at Auburn.
With thanks to Fred's great-granddaughter, Barbara Kienzle, for providing the photographs and extra information about Fred.