In January 2004 we were contacted by Dr Nick Evans from the Geography Department at University College Worcester who has a special interest in horticulture in the Vale of Evesham. He has kindly lent us a series of maps and photographs that give fascinating detail on market gardening in the Vale in the middle of the twentieth century. We reproduce some of this material here.
The maps dating from the 1940s show in very precise and large detail the landholding pattern of growing in the Vale at this time. This includes shape of land parcel, area in fractions of acres and, most importantly, the precise name of the grower.
We now know the maps were made by Ron Sidwell. At the start of the Second World War, the Minister of Agriculture and Fisheries appointed a War Agricultural Committee, known as the 'War Ag'. From 1941 Ronald Sidwell was the 'War Ag' District Horticultural Officer for the Vale of Evesham. It was during this time he produced the maps for a 'War Ag' survey. After the war he became a technical adviser to LBG.
Later, the maps were used as part of a research project conducted at the end of the 1960s by the late Dr. Ron Lodge, former Head of Geography at Worcester. As part of the same research project Dr Lodge also took some photographic slides which are reproduced below.
---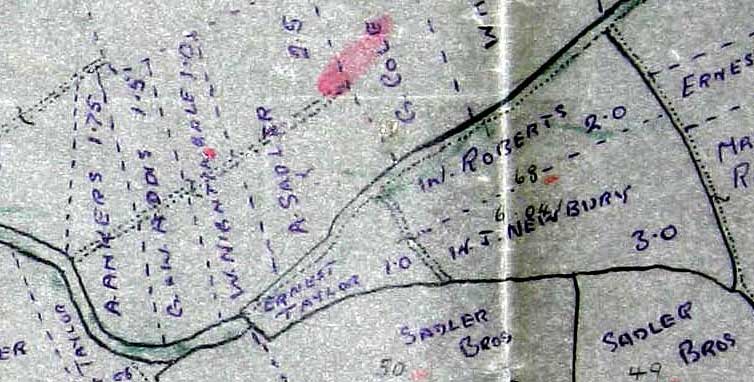 Aldington
Badsey
---