Publication
The Evesham Journal
Transcription of article
MIDNIGHT BLAZE AT WICKHAMFORD – BUNGALOW GUTTED BY FIRE
A large detached bungalow in Willersey Road, Wickhamford, occupied by Mr & Mrs Hugh Ingram, was totally destroyed by fire on Saturday night.  The damage is estimated at approximately £2,500, a number of valuable miniatures, a collection of fine glass and other objet d'art being lost.
Mr & Mrs Ingram were in London at the time and the maid, Miss Evelyn Powell, was on a visit to friends outside the district.
The fire originated in the scullery and was first observed about 10.40 pm by Mr C Seabright who also lives in Willersey Road.  He made immediate investigation and finding the bungalow unoccupied burst his way in and commenced removing the contents to a place of safety.
Assistance was soon forthcoming from Mr Roberts and Mrs Willmore, other neighbours, while Mr T Roberts phoned for the fire brigade.
Evesham and Pershore Rural District Councils' joint brigade made the 11-mile journey from Pershore in quick time, but when they arrived found the nearest adequate water supply some three-quarters of a mile away from the scene of the fire.  As a result the hose was of insufficient length and the engine was rushed back to Pershore for a further supply.
In the meantime the bungalow had become a raging mass of flame and the glow in the midnight moonless sky was visible for miles around.  Despite the isolated position of the bungalow, there was soon a considerable crowd at the spot and a certain amount of furniture and other contents was salvaged.
PC Haines was on patrol when his attention was attracted to the fire and, proceeding immediately to the scene, he was able to render valuable assistance.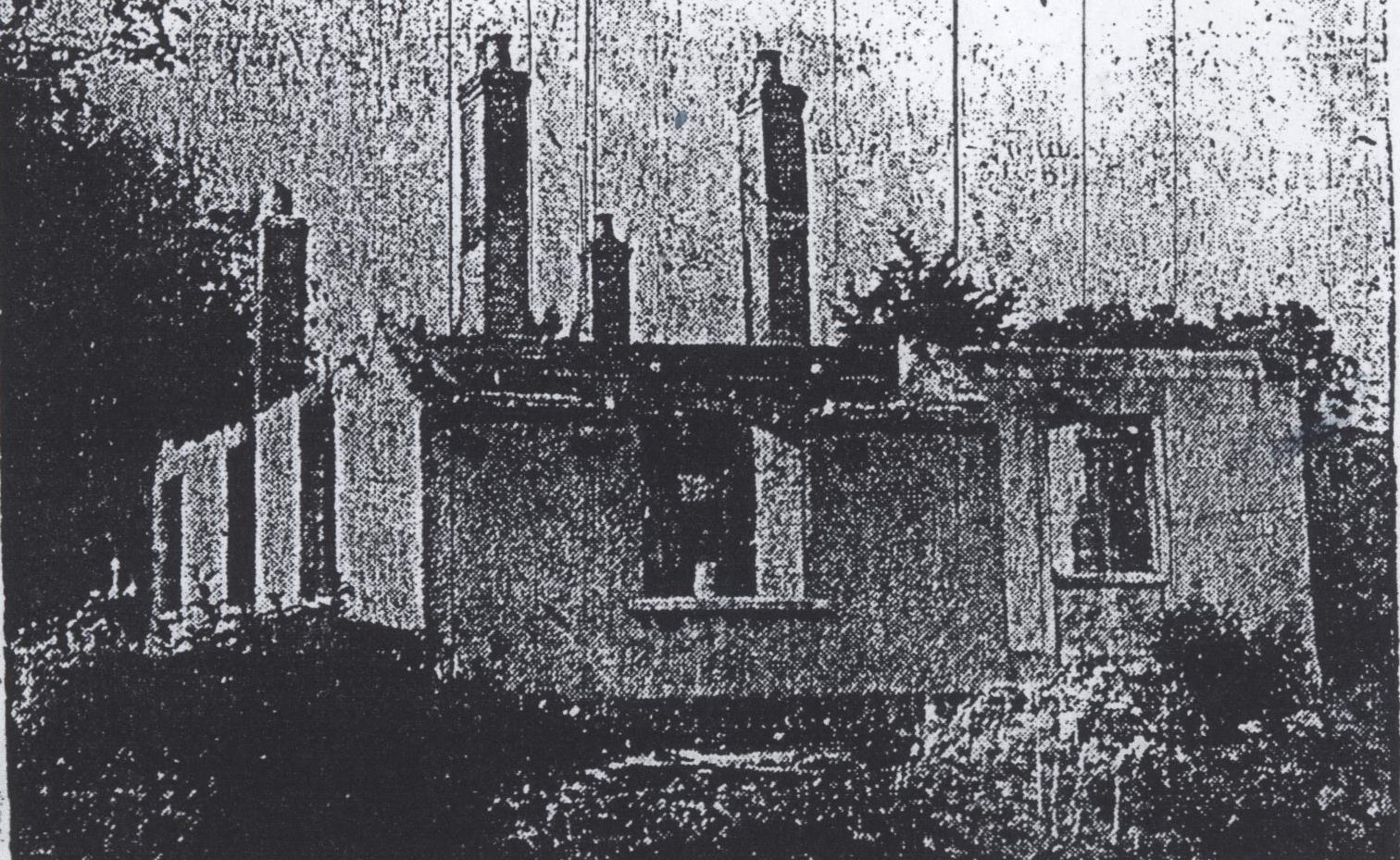 Comments
The reporter incorrectly gave the address as Wickhamford. The bungalow was located on Willersey Road, Badsey, and was originally given the name Bohemia Gardens; it may be found in the 1911 census.