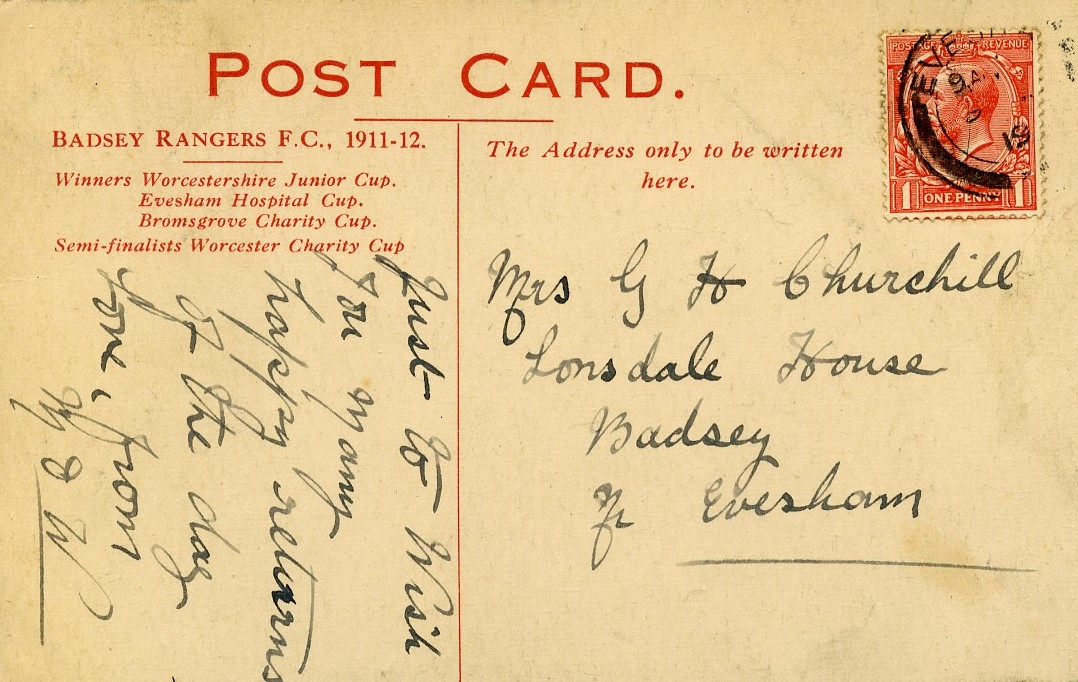 It was this postcard which led Ray Jones of Worcester to contact the Badsey website in November 2011.  He had recently bought at auction some postcards and photographs relating to George Henry Churchill.  This postcard, sent to George's wife, gave clues as to where the Churchills lived.  Ray wanted to know where Lonsdale House was and whether it still existed.  We were able to confirm that, indeed, the house did still exist (No 19 Bretforton Road).
The Churchill Brothers
George Henry Churchill (1880-1964) was born at Salcombe in Devon, the fourth of six children of George and Lavinia Churchill.  Following in the footsteps of his older brother, William, George came to work in Badsey as a market gardener in 1905.
William Henry Churchill (1877-1968), who was three years older than George, had come to Badsey at the end of the 19th century.  He had met Charles Binyon (prominent in Badsey life for over 60 years) in Devon.  William was a gardener whilst Binyon, the son of a Vicar and born at Burton in Lonsdale, Yorkshire, had been destined for a professional career, but had been advised by his doctor to seek an outdoor life.  Whether they both decided to move to the Vale of Evesham at the same time is not known, but they were certainly partners in market gardening in the 1890s and early 1900s, and became lifelong friends.
Both Churchill brothers married their sweethearts in Devon and then returned to Badsey to live.  Badsey at that time was at the peak of the market gardening boom and the brothers prospered.
George married Bertha Snell in 1906 and brought his new bride back to Badsey.  Their only child, George Edward, was born on 17th November 1907.  At the time of the 1911 census, they were living in a rented cottage on Mill Lane, Badsey (the current-day No 50 High Street).  In 1912, George took the opportunity to buy for £190 just over two acres of land on Bretforton Road when a large estate belonging to the Ashwin family of Bretforton was put up for sale; this was land which he had occupied as a tenant.   Very soon after buying the land, George had a house built on the road frontage (the aforesaid Lonsdale House, presumably named after Burton in Lonsdale where the Churchills' friend, Charles Binyon, hailed from).  George and Bertha remained at Lonsdale House until 1960 when they sold up and moved to Northampton to be close to their son; Bertha died at Northampton in 1963 and George in 1964.
William married Rosina Preston in 1908 (the story goes that William regularly used to cycle from Badsey to Devon during his courting days as he couldn't afford any other means of transport).  William and Rosina lived at South View Terrace, 15 Brewers Lane, throughout their married life.  They had three sons:  Edward Preston (1909), William Robert (1912) and Ronald George (1916).  Rosina died in 1950 and William in 1968.
The postcards
The postcards which Ray acquired were ones written by George Churchill to his future wife, Miss Bertha Snell, dating from 16th November 1905 – 17th August 1906, which is the time before their marriage when George had first moved from Devon to Worcestershire.  Ray has sent a sample of some of the postcards.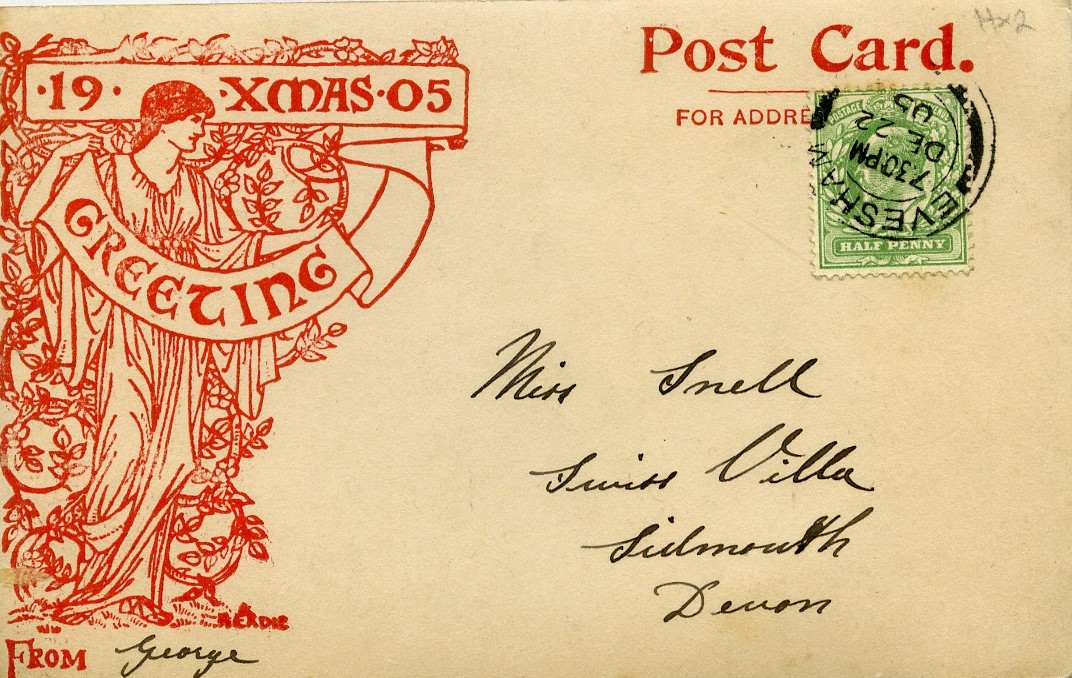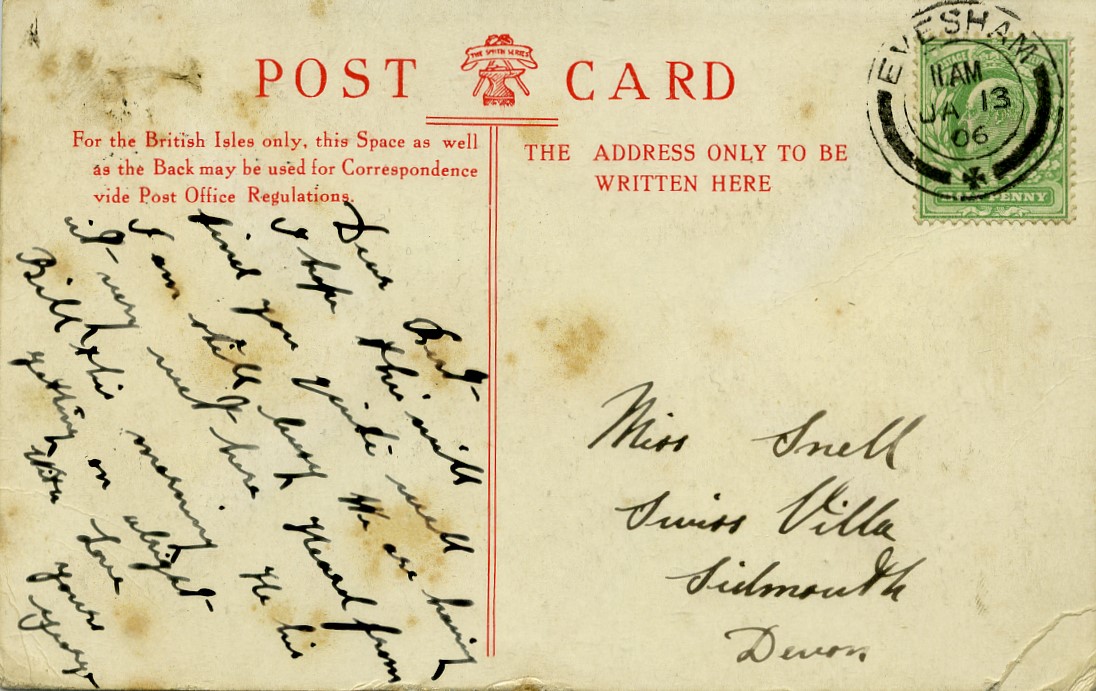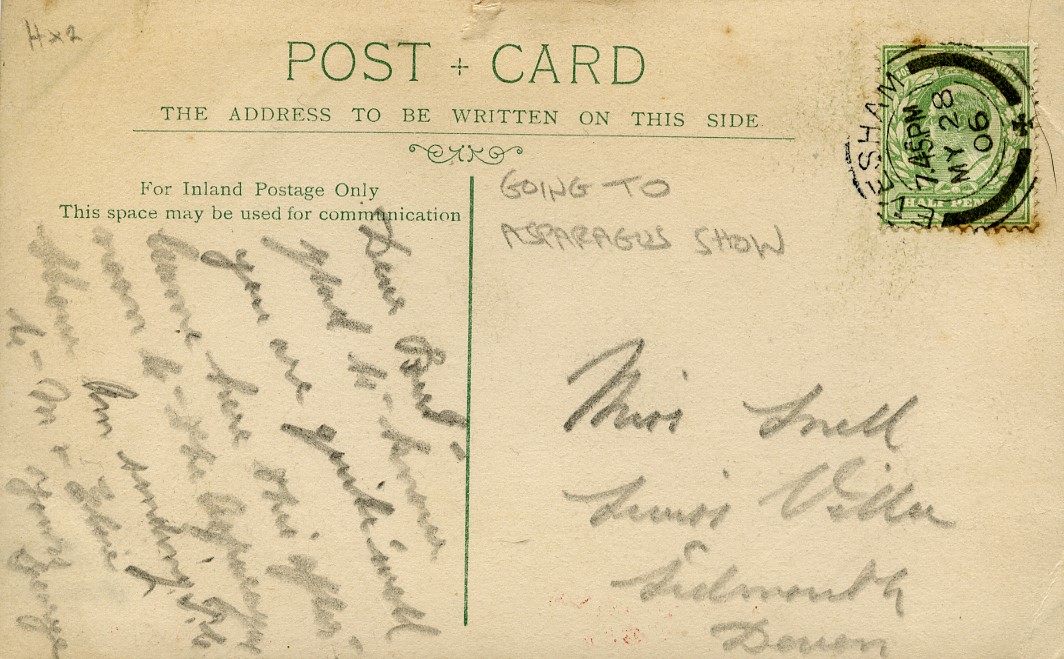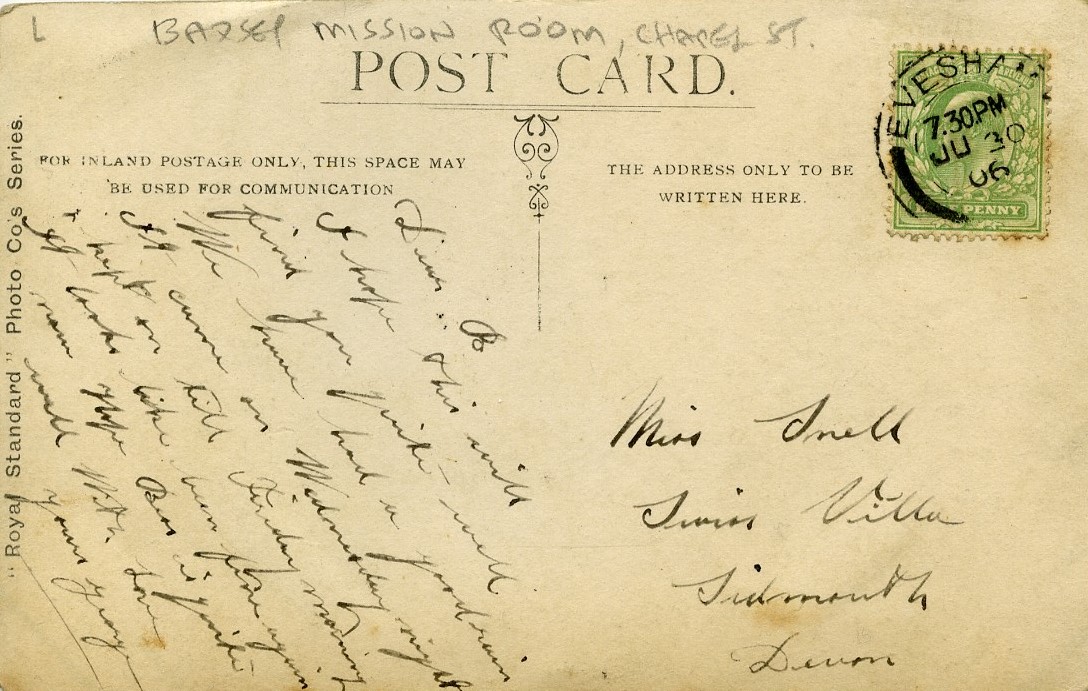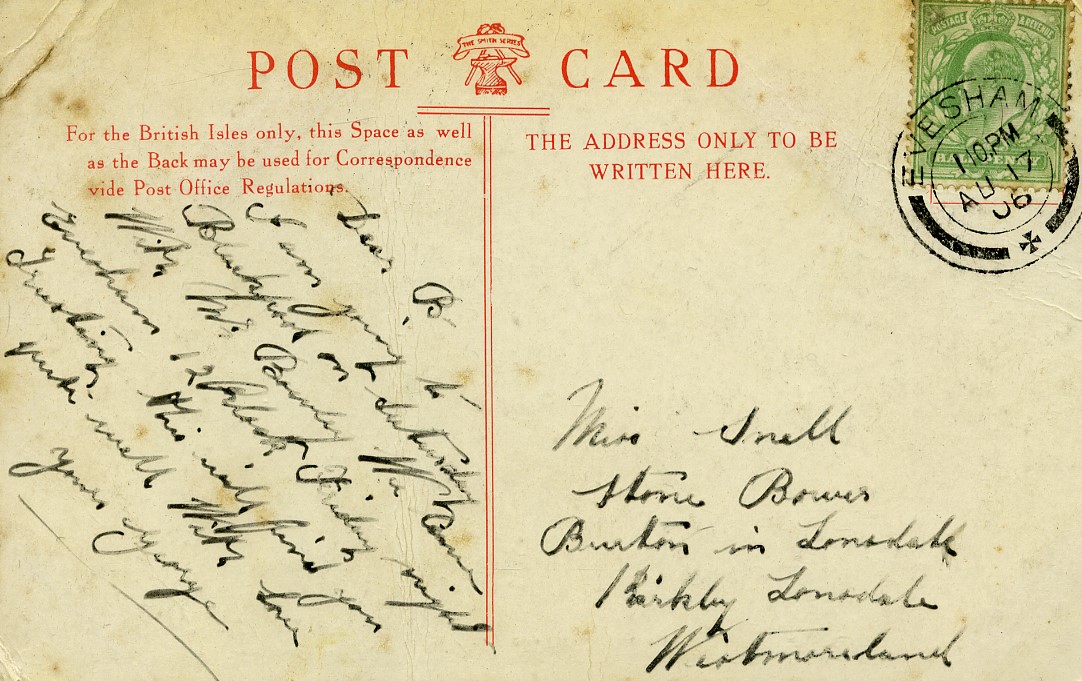 The photographs
The photographs appear to date back to the period just before and during the First World War. Unfortunately, none of the photos are named, but six are thought to be of William and Rosina's sons, Edward, William and Ronald.  Three photographs are believed to be of George and Bertha's family.  The next three photographs are probably of the Churchill family and workers by their plum trees (these are typical photos of the time and probably suggest that an official photographer – or possibly Charles Binyon – took similar poses of the various market gardening families).  The last photograph is presumably taken at Cadbury's fruit canning factory at Blackminster.
We are grateful to Ray Jones for allowing us to publish these photos.  Ray has published two books on the history of Worcester:  Worcester Through Time (published 2009) and Worcester History Tour (published 2015).