John Thomas William Haines was born on 24th April 1920, the third child of Norris and Florence Jane Haines nee Harris. The family lived in 52 Manor Road, (now 'Whytebury'), Wickhamford and Norris (always known as 'Buckley') worked for all of his life for the Lees-Milne family, initially as a groom, then as a chauffeur and finally as a gardener. Throughout his life John was always known as 'Jack' and his elder sisters were Hilda Doris - 'Doll' - (b. 1910) and Margaret - 'Peggy' - (b. 1913).
Jack Haines attended Badsey School from 1924 until 1934 and it was there that he developed an interest and a talent for football. His early coaching was in the hands of the Headmaster, Mr Frank Amos.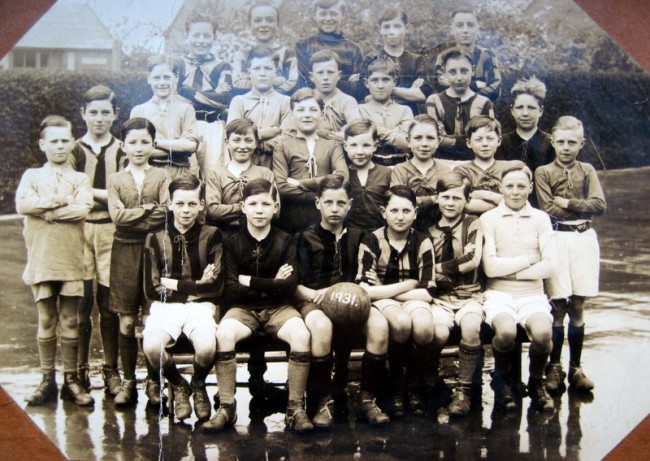 On leaving school Jack became an apprentice car mechanic at Goodalls Garage in Evesham, where he was allowed time off to play for Evesham Town in the Football Combination league. He was injured in a coach crash on 30th March 1937, when returning from a game against Hinckley, breaking an ankle. He continued playing football and also appeared for Badsey Rangers and with the team at Charlton Kings.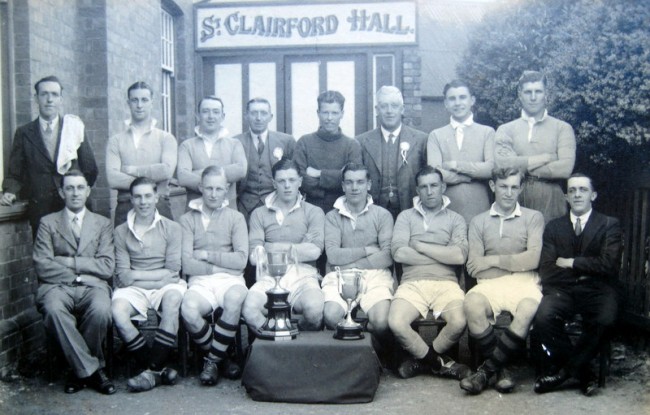 Jack Haines joined Cheltenham Town of the Southern League for a short time but his big break came in 1937 when he signed for Liverpool. Although he was on the books of the Merseyside club until 1946 he made no first team appearances for them and the Second World War interrupted his time there.
Many of the Liverpool F.C. players joined the Army at the outbreak of War in 1939, but Jack wanted to use his training as a mechanic, so decided to enlist in the R.A.F. He made his way to the R.A.F. station at Upper Heyford in Oxfordshire and, dressed in his best suit, asked the sergeant at the gate where he could join up. He was immediately put to work on cleaning duties, still wearing his best suit!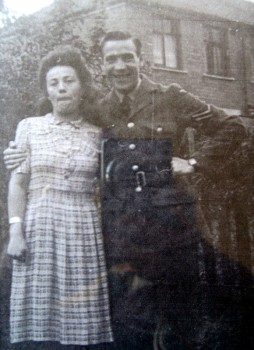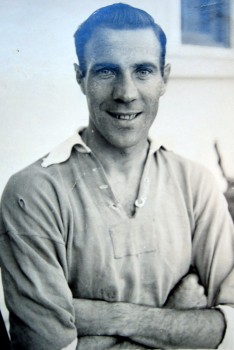 Jack Haines eventually became a corporal and spent the War working as an air mechanic, servicing bombers at the number of R.A.F stations, mainly in Lincolnshire. At various times he was at R.A.F Lindholme, R.A.F. Scampton and R.A.F Coningsley, amongst others. A one stage he must have been based in Shropshire as he met his future wife, Ethel Ann Nicholls, and married her in the Wellington area in the early Summer of 1943.
Although still registered as a player with Liverpool he appeared for a number of other League teams as a 'guest' during his military service – Wrexham, Doncaster Rovers, Notts County, Bradford Park Avenue and Lincoln City. When the League Football started again after the War, for the 1946-47 season, Jack Haines was transferred to Swansea Town of the Second Division. He made 28 appearances and scored seven goals for his new side, playing as an inside forward. Unfortunately, Swansea Town was relegated to the Third Division (South) at the end of the season.
Jack Haines was transferred to Leicester City for the 1947-48 season and therefore remained with a team in the Second Division. He only made 12 appearances but scored three times.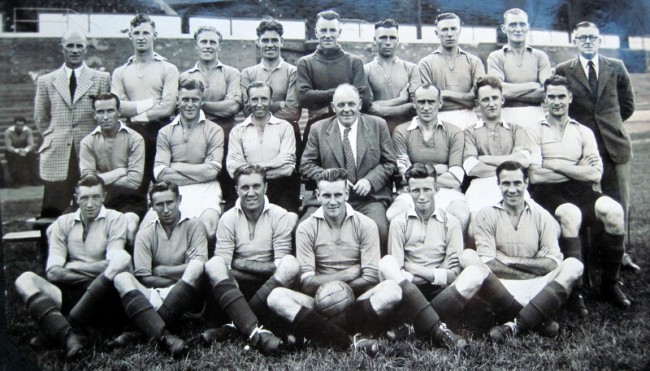 He was then on the move again, this time going to West Bromwich Albion for the 1948-49 season. This proved to be a good year for Jack. The team were second at the end of the season and gained promotion to the First Division. One newspaper report during this season mentioned that Haines 'knows more about open spaces than Buffalo Bill', after WBA defeated Fulham at Craven Cottage on 9th October 1948.
Jack Haines was then selected to play for England against Switzerland at Highbury on 2nd December 1948. He lined up alongside famous England names, such as Stanley Matthews, Alf Ramsey, Billy Wright and Jackie Milburn. The home side defeated Switzerland 6-0 and Jack Haines scored two of the goals, but he was never selected to play for his country again.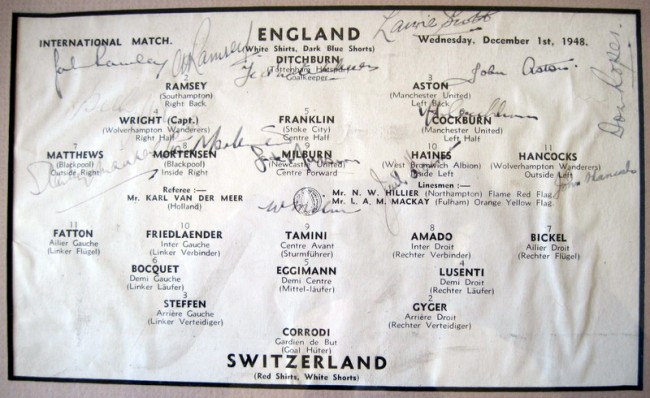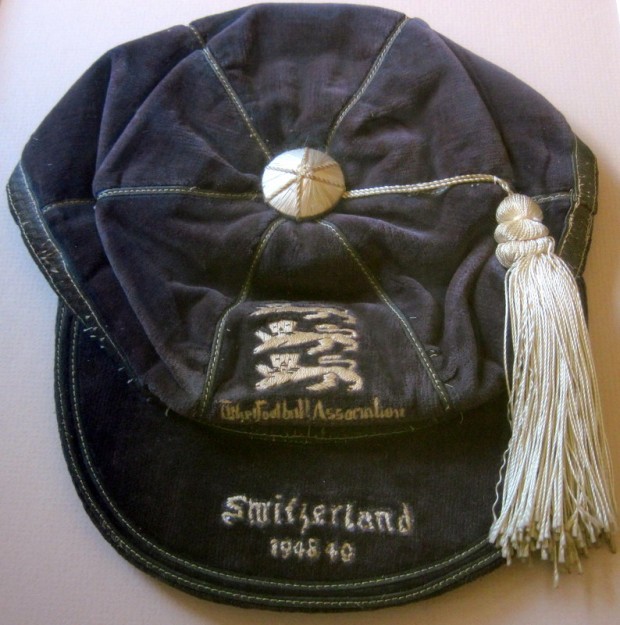 Jack Haines played 59 times for West Bromwich Albion from 1948 until 1950, scoring 23 goals. Over the next eight seasons he played for three other League clubs, all in the Third Division (North) – Bradford Park Avenue (1950-54) with 136 appearances and scoring 34 goals; Rochdale (1954-55) with sixty appearance and sixteen goals; and finally with Chester (1955-56) with 47 appearances and eight goals.
His transfer fee on moving to Bradford Park Avenue was a record at that time - £17,500.
After playing in the main football league divisions, Jack played some games for Wellington United, in Shropshire, and Kidderminster Harriers in Worcestershire.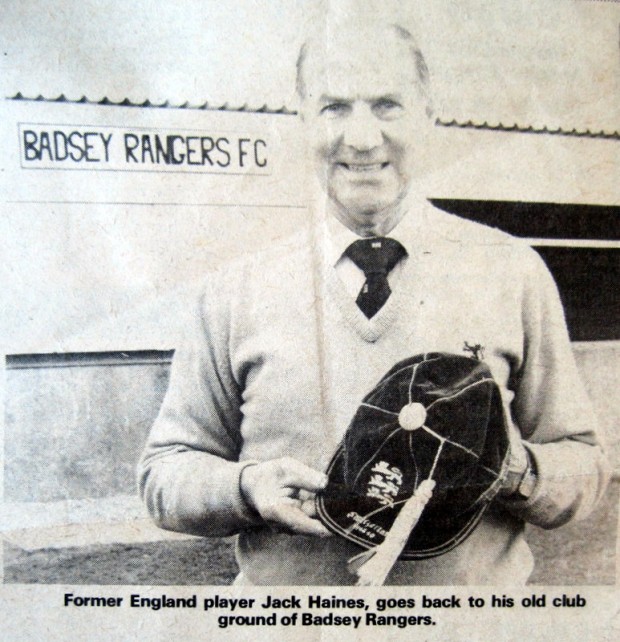 After his playing career finished Jack Haines initially ran his own fruit and vegetable business in Shropshire. He then coached football at Bishops Cleeve Comprehensive School before joining Swindon Town and then Chelmsford City in a coaching capacity. In 1973, after his father had the first of a number of strokes, Jack and Ann Haines moved back to Wickhamford. They lived at 26 Washington Road, and Jack enjoyed playing golf at Cleeve Hill Golf Club. He worked for C.A. Norgren in Shipston, in the computer department and then, finally, at Walls in Evesham, before retiring at the age of 63.
Jack Haines also managed Badsey Rangers for a few years in the 1980s. He died on 19th March 1987, aged 66 years and was buried in Wickhamford Cemetery.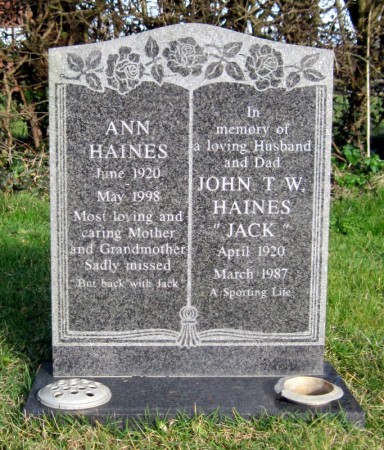 Acknowledgement
Thanks are due to Jack Haines' son, John, for supplying the material and information for this article.
---
Tom Locke – March 2015