The discovery of a drawing by Moira Huntley of the interior (shop area) of Hill's Nursery, Pitchers Hill, Wickhamford, led to finding out more about the business and its owner.  The drawing is in crayon and charcoal on coloured paper (32" x 44") and was auctioned in 2011 by John Nicholson's Fine Art Auctioneers & Valuers, with an estimate of £250 - £400.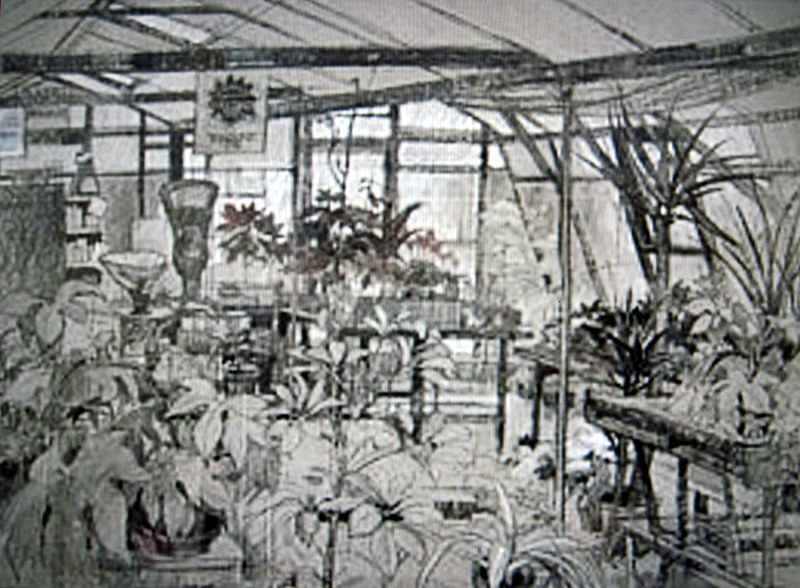 * * * * *
Colin Hill's Early Life and Career
Colin Rawson Hill was born in the Birmingham area on 17th June 1943. He attended Bromsgrove School, where he became Head of Gordon House, Captain of the school hockey team and also played cricket and rugby.  He continued to play rugby after he left school and was a founder member of Spartans Rugby Club, Gloucester, receiving the Chairman's Award in 1974.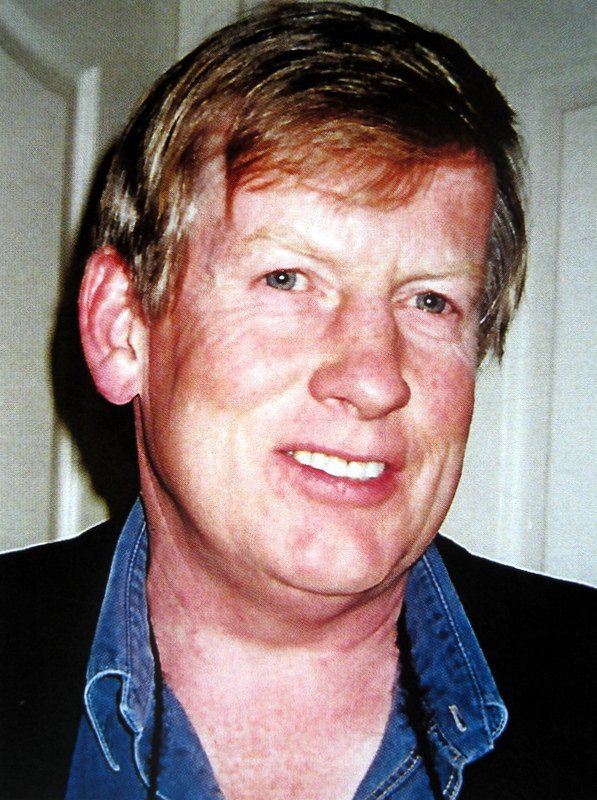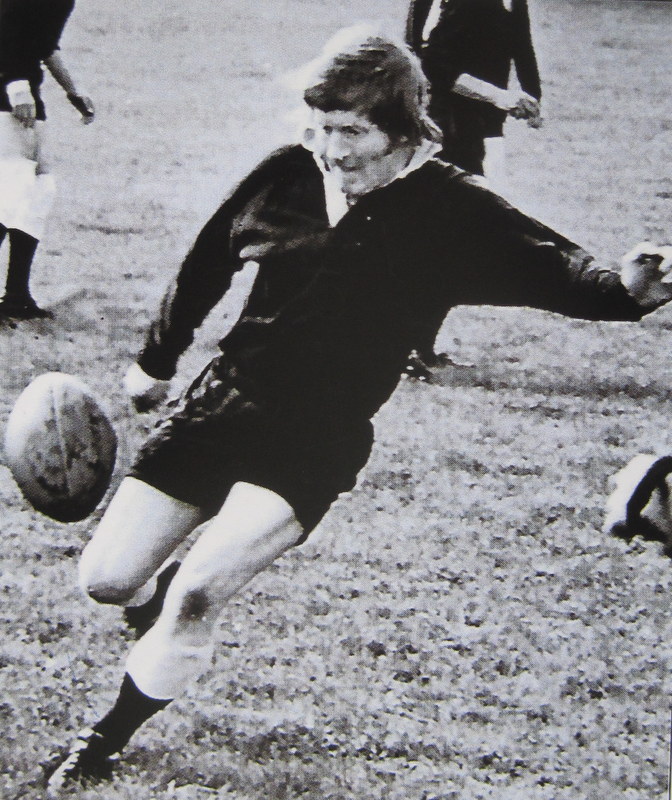 Colin went on to attend Pershore College of Horticulture, after a spell at Notcutts Ltd, and joined the Ministry of Agriculture, in Taunton, as a trainee advisor in 1971.  He became a fruit advisor in MAFF's Agricultural  Development and Advisory Service (ADAS).  He was based at Luddington Experimental Horticultural Station, Stratford, from 1973 until 1977.
Arrival in Wickhamford
Colin Hill then left ADAS to set up a plant nursery in Wickhamford and lived next door at 99 Pitchers Hill. The aerial photograph below shows the extent of the glasshouse and polythene tunnel nursery in 1999, situated between his house and the farm road to Whitfurrows Farm.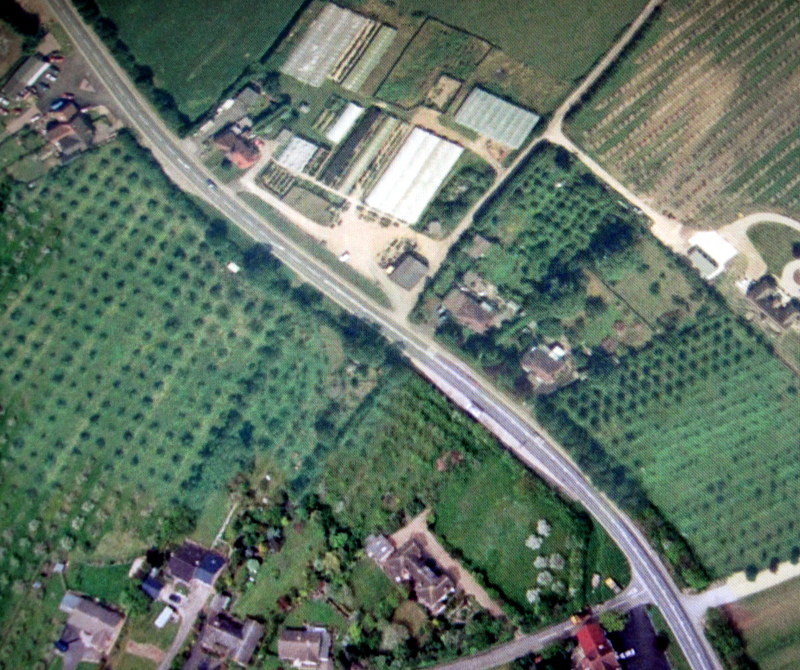 He sold up around 2002 and it became Styles Nursey until about 2015.  At the moment it is a nursery producing soft fruit – strawberries, raspberries etc.  Colin Hill moved to live in Childswickham, just off of the Murcot Turn.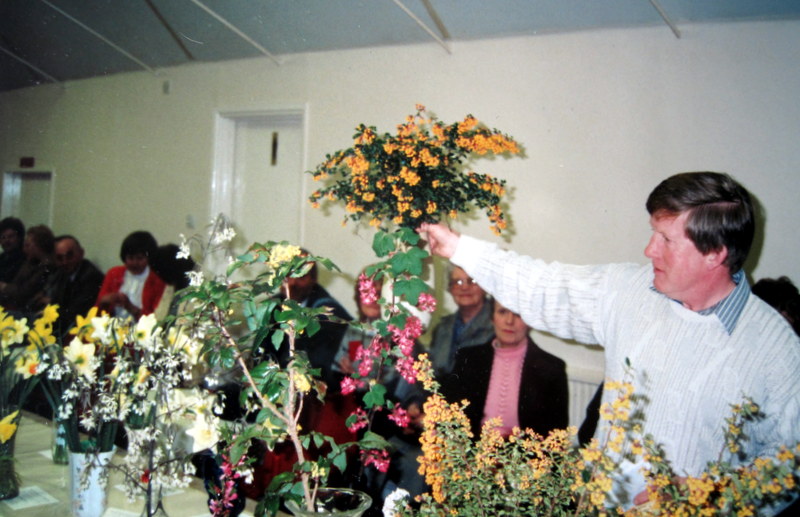 He was Chairman of the Wickhamford Gardening Club for many years.  Hill's Nursery donated the Hill's Plate for the most overall points in a Show.  Colin Hill was also a judge at Badsey Flower Show.
Colin Hill suffered from dementia in later life, but still managed to continue as Chairman and doing judging at the Wickhamford Gardening Club until around 2019.  He finally moved to near Birmingham, to be closer to his family and he died, unmarried, on 7th July 2020.
The Artist
Moira Huntly, the artist who made the sketch, lives in Willersey and used to buy all her plants from Hills.  Moira came to make drawings in the nursery because it was a very cold winter and she needed some plant reference.  Colin Hill was very happy for her to work in the glasshouse – it was lovely and warm and out of the wind!  
In 2004 Moira was elected first woman president of the Royal Pastel society in its 106-year history.
Tom Locke – July 2021
Acknowledgements
The information on Colin Hill's early life comes from a Tribute, by his brother Keith, that was read at Colin's funeral. 
An album of photographs, that Colin assembled when Chairman of Wickhamford Gardening Club, has been donated to the Society and is now in the Archives
Thanks to Moira Huntly for allowing us to reproduce her sketch of Hill's Nursery. 
See also