Reverend William Broadhurst Chapman, Vicar of Wickhamford and Badsey, wrote the following report in the Parish Magazine of December 1948:
We owe a deep debt of gratitude to Mr. J. Gilbert Mills and Mr. Henry King for the splendid Organ and Vocal Recital on Nov. 11th.  The rapt attention throughout of the large congregation was a striking testimony to the artistry of both our friends.  The report in a local newspaper ended with the words: "Had the audience been able to show their appreciation, it is certain that they would have heartily applauded both performers."  In the opinion of many of us, the atmosphere of devotional stillness was a far more moving tribute.
The Mills Family
John Gilbert Mills was born on 20th February 1894 in Tipton, near Dudley.  His father, John Fisher Mills, was the Secretary of an Iron and Steel Works at the time of the 1911 census, when the Mills family lived in Edgbaston.  The elder of his two sons, John Gilbert, was an Insurance Clerk. A younger son, James Howard, was still at school and their mother was called Eliza.
John G. Mills married Mildred Dibble in Kings Norton in 1919 and their son, John M. Mills, was born in 1921.  The marriage was not to last, as Mildred divorced her husband in April 1939, an event reported in the Birmingham Daily Post.  When the 1939 Register was drawn up, Mildred was recorded as 'Divorced' and was still living at the family home in Edgbaston.  John Gilbert Mills was living with his mother, Eliza, in Fountain Road, Birmingham.  His occupation at this time was given as 'Inspector & Surveyor of Insurance Co."
Soon afterwards he married Barbara F. M. Warren in the Evesham area.   When he retired from work a short article in the Evesham Standard of 5th March 1954 gave his address as 'The Ridge, Knowle Hill'.  This property is just within the Wickhamford Parish boundary.  He had been working for the Northern Assurance Company Ltd for almost 40 years.  Since 1943 he had been honorary organist and choirmaster at Broadway Parish Church.  In this report his name is given as "J. Gilbert Mills" and this is the one that appears in numerous newspaper reports of him giving organ recitals in many places in the West Midlands and beyond.  He sold 'The Ridge' in 1955 after living there for perhaps over 10 years.
The Renowned Organist
J. Gilbert Mills' family were Wesleyans and many of the reports are of his organ recitals taking place in Wesleyan Chapels, but also places such as Birmingham Town Hall.  An early report is from December 1912 from the Priory Road Wesleyan Chapel, Leamington Spa.  Newspaper items concerning his recitals appeared in July 1914, October 1915, October 1917, January 1917, August 1918 and May 1919. (Although he would have been of an age liable for military service in the Great War, he appears to have not served in the armed forces.  The reasons for this are not known as present. See footnote.)
Many more newspaper reports of his organ recitals appear in the 1920s, 1930s, 1940s and 1950s.
J. Gilbert Mills' death was reported in the Evesham Journal of 10th June 1982, aged 88.  He was said to have been known throughout the country as an organist and an organ designer.  Many organs were said to owe their tonal design to his skill.   It gave his early career as organist at the Old Meeting Church, Birmingham aged 18; at 21 he became organist and choir master at Edgbaston Congregational Church and then the Alum Rock Wesleyan church.  In 1919, aged 25, he became organist and choirmaster at the Church of the Messiah, Broad Street and it was here that he became the first Midland organist to he heard on the radio.
In 1943 be became organist at St Michael's Church, Broadway and continued there for almost 40 years.  In 1955 he was made an honorary Fellow of the Birmingham School of Music.  His obituary also mentions as one of his hobbies, steam railways.  He was a Freemason and in 1951 received the rank of Past Deputy Grand Organist in the Grand Lodge of England.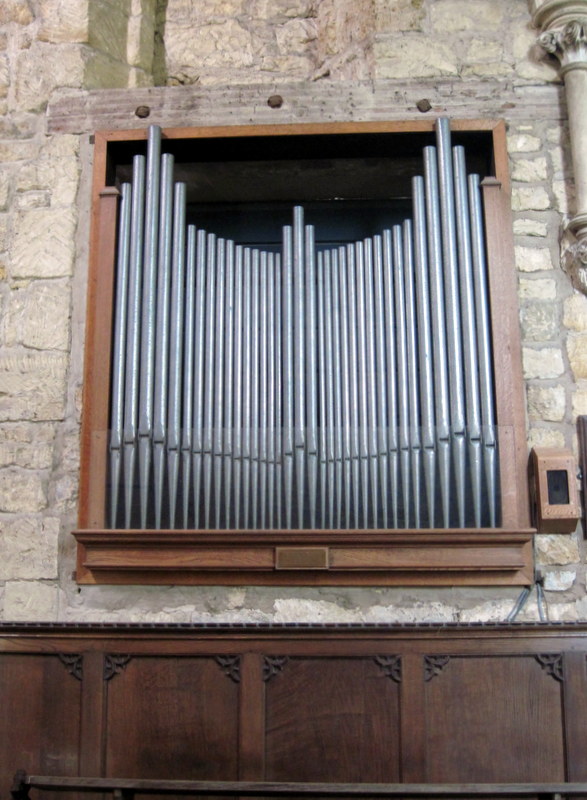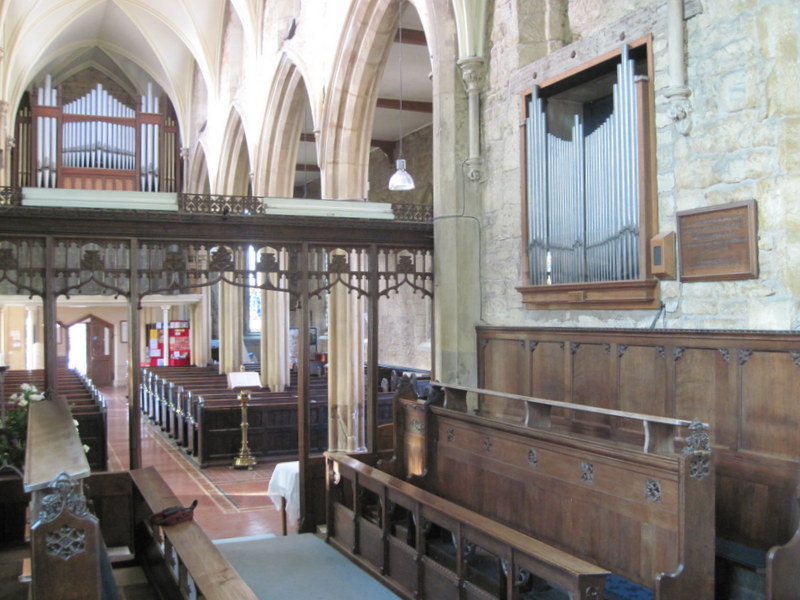 At the time of his death, on 4th June 1982, he was living at 'Pyeford', Snowshill, and he was buried in Broadway Cemetery. His widow, Barbara Frances M. Mills, died later in 1982, aged 76.  They had one son, Michael.
Footnote:  There is an Army record for a John Gilbert Mills, but he was born in Middlesex and is not the man in this article.
Tom Locke – March 2020