In the South-West corner of the parish of Wickhamford is a piece of land, bordering on Murcot, Childswickham, known simply as 'The Field' in 19th century records.   In the list of landowners in the village who were paying a Tithe in 1842, the vast majority of land was owned by Lord Sandys.  'The Field' was an exception, being owned by Anna Savage.  It was a pasture and her tenant there was John Kite.  The area of the land was 9 acre, 0 roods and 33 perches and the annual Tithe payment due was £3 9s 0d.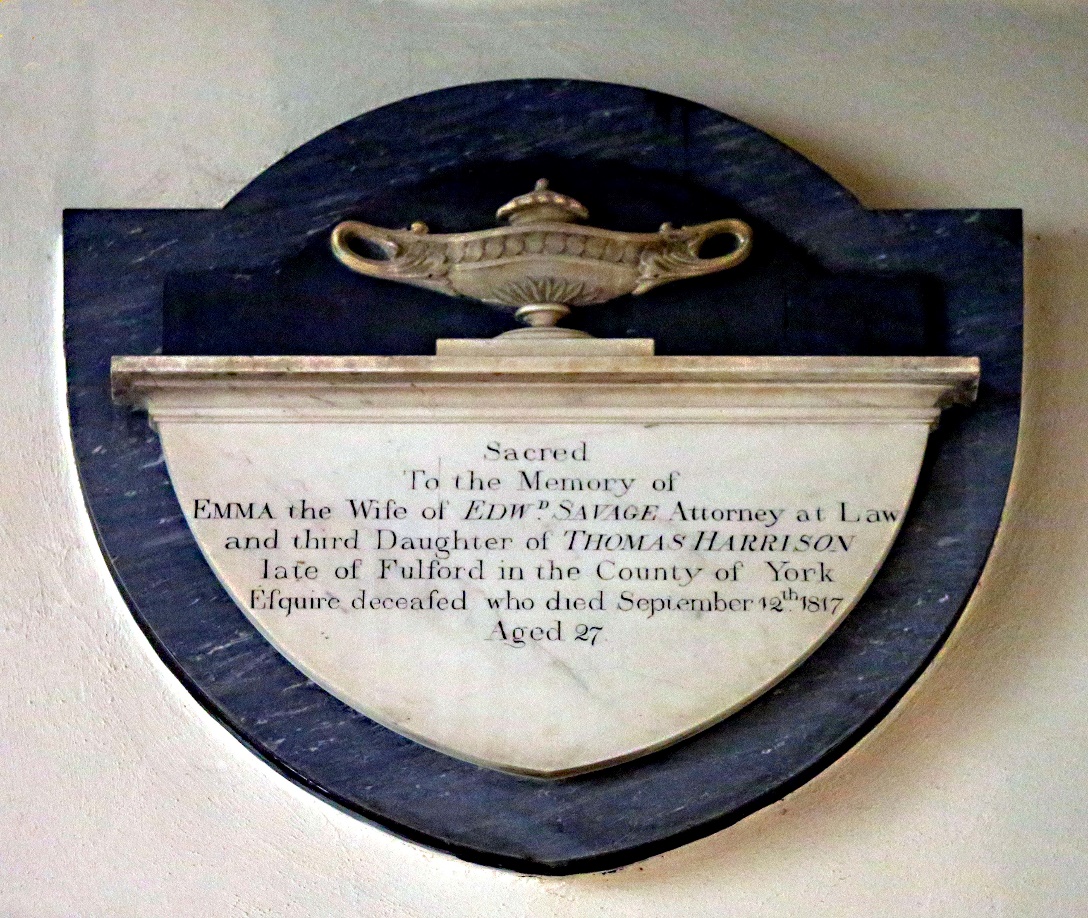 Anna Savage was the daughter of Evesham solicitor Edward Savage and she probably inherited the land after his death in 1839.  Her only brother, Edward Gregory, had emigrated to Australia (he later married in Melbourne Cathedral). Her father's burial service had taken place in All Saints Church, Evesham on 13th November.  There is no memorial to him but his wife, Emma, had died in 1817 and there is a plaque to her in the church.
Anna Savage married Joseph Shipton on 22nd April 1848 in St James, Westminster. The Electoral Rolls for Wickhamford in 1851 and 1860/61 list only a very few voters in the village, but in both cases, there is a Joseph Shipton of New Lodge, Winkfield, Berkshire registered.  As women did not have the vote at this time, it would seem as if Joseph had a vote because of the land in the village that his wife had owned prior to their marriage.  (Before the passing of the 1882 Married Property Act, when a woman got married her wealth passed to her husband.) 
Joseph Shipton had been born in Coalbrookdale, Shropshire and he was baptised in the Friends Meeting House there in 1800.  His father was also called Joseph and, in the period 1818-1820, Joseph Shipton junior was bound by articles of agreement to serve for 5 years an articled clerk to Edward Savage of Evesham.  The document concerning this was drawn up on 10th October 1818, but was only affirmed in Birmingham on 15th July 1820.  Joseph Shipton senior died on 12th June 1839, in Edgbaston, Birmingham, aged 74.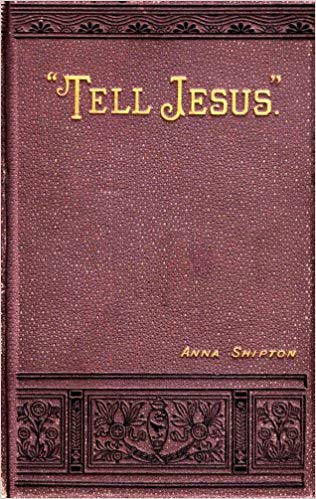 For the 1851 census, Joseph and Anna Shipton were recorded at New Lodge, Winkfield, where his occupation was given as a 'Landed Proprietor'.  They had one servant living with them.   Anna had been born in early 1815 and wrote essays and poems relating to Christianity.  She had her first publication when only fourteen years of age.  Her marriage to Joseph Shipton had failed by 1852 and they had separated.  It is said that this was due to extra-marital affairs by Joseph.  (The Matrimonial Causes Act of 1857 gave men the right to divorce their wives on the grounds of adultery. However, married women were not able to obtain a divorce if they discovered that their husbands had been unfaithful.) Joseph died in Tunbridge Wells on 29th October 1860 and his Will was proved by Jane Tombs, a spinster.  It is possible that she was his mistress as she was living at High Grove, Tunbridge Wells, for the 1861 census and was described as a 'Fund Holder', aged 37 years.   Earlier, in 1851, she had been living in Berkshire and employed as a servant!
Anna Shipton seems to have travelled abroad after her separation from Joseph and she published over twenty books, which were popular in Europe and the United States.  She lived in Europe from the mid-1860s to the mid-1880s. On her return to England, she lived in St Leonards, Sussex and died there on 5th November 1901.
Saturday 9 November 1901, Hastings and St Leonards Observer
We regret to announce the death of Mrs. Anna Shipton, the well-known authoress, which took place on Tuesday morning at St. Leonards. Mrs. Shipton, who had reached the advanced age of 86, had resided in St. Leonards for some years, and she had for a long time been in feeble health, but the end came somewhat suddenly. Her latter years had been spent in retirement, but her intellect remained wonderfully vigorous to the last, and her faculties were generally unimpaired. The deceased lady's husband pre-deceased her by many years, and she leaves no family. She was a voluminous writer on religious and spiritual subjects, some beautiful hymns, and many hundreds of leaflets coming from her pen. Her poems were widely read. Among her best-known works were "Tell Jesus" and "The Upper and the Nether Springs." Earlier in her life she travelled extensively, and her writings are known in nearly all parts of the world. Lately they have been circulated amongst our soldiers in South Africa, and she received very pleasing testimonies of their appreciation.
Tom Locke, June 2019
Acknowledgement:  Many thanks to Peter Stewart for the photograph of the memorial plaque in All Saints church.