For over 50 years, Anna Tucker lived at Field Cottage, Mill Lane, Badsey, and immersed herself in village activities.  But, until moving to Field Cottage, she had only lived in England for four years.  It's thanks to Anna and her husband, Peter, that vital documents relating to Badsey's history, have been preserved for posterity.  
* * * * *
Early life in Germany
Magdalena Anna Elisabeth (known as Anna) was born in Dusseldorf, Germany, in October 1923.  She was only seven when her father died in 1930.  Anna and her sister, Klare, were sent away to Convent school for the remainder of their education.
This was an unfortunate time, in that her formative years were overshadowed by the growth of Nazism and, as a young woman, the war.  According to her daughter, these years made her the person she was, accepting of what life brought and a determination to get on with things.
It was after the Second World War had finished that Anna met her future husband.  Peter Scott Tucker (born in London in 1915, the son of Henry Scott Tucker, a solicitor, and his wife, Blanche Evelyn) had been sent to Germany to help with the reconstruction of the country.  Anna, as a good English speaker, was appointed his secretary.  Peter, who had qualified as a solicitor in 1938, had been gazetted as a Second Lieutenant in the Lincolnshire Regiment in 1940.  Anna and Peter were married in Dusseldorf in 1948.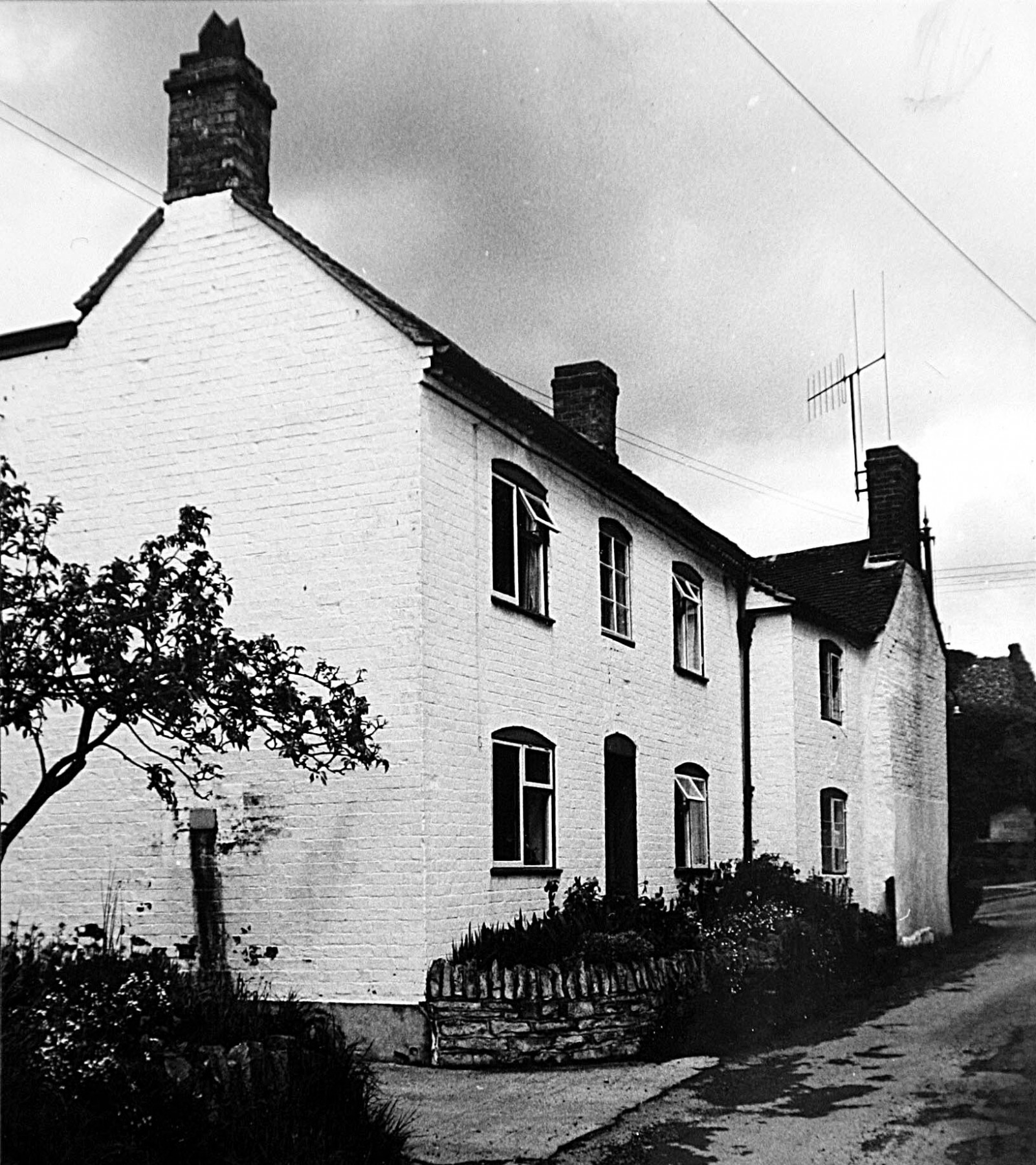 The move to England
Shortly after this, Anna moved to England, to a country she had never visited, which until recently had been at war with Germany, and to meet Peter's family and friends who were all strangers.  They lived firstly in Honiton, Devon, where two sons were born in 1949 and 1951.
They then moved to Badsey when they bought a house known as "No 4 Mill Cottages" from Mrs Maud Newbury on 28th May 1953.  This house, which they called Field Cottage, was to be Anna's home for the next 56 years.  A daughter was born there in 1954.
Life in Badsey
Anna threw herself into English village life, becoming a member of the Women's Institute and Mothers' Union.  She was a keen gardener and entered her produce, jams, chutneys and cakes in classes at Badsey Flower Show.  She enjoyed helping on nearby market gardens.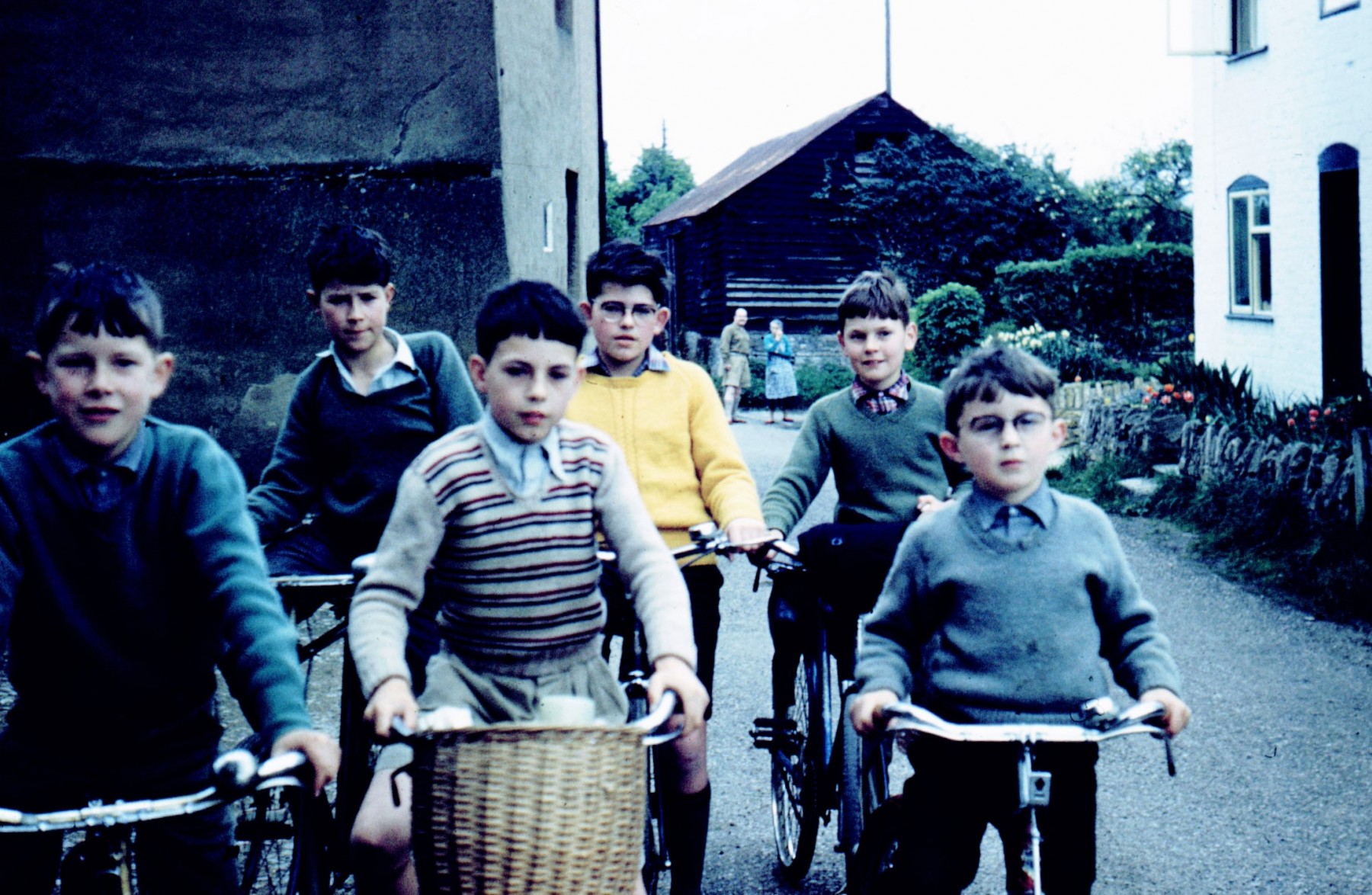 Although she had grown up as a Roman Catholic, Anna often attended St James' Church, with which her husband was very involved.  She also preferred to send her children to Badsey Primary School rather than to the Catholic school in Evesham.
Anna recorded all the village activities with her camera.  Her photograph album and slide collection have been donated to The Badsey Society Archive.
Once the children were older, Anna became a Laboratory Assistant at Blackminster School.  When made redundant from the school, she went to work at Avonside Hospital as a Nursiing Auxiliary.  After retirement, she volunteered in Oxfam in Evesham for many years.
Green fingers
Despite having an urban rather than a country background, Anna loved gardening, particularly growing trees and plants from seed.  Her daughter recalls that she had the most wonderful walnut tree and a Catalpa which she had grown from seed collected in Tannenallee where her mother lived.
For over 40 years Anna rented from Christ Church the Glebe land behind the cottage.  On leaving Field Cottage, Anna nominated her neighbours, Sheila and Cliff Sage at Barn Cottage, as her successors under the Evesham Custom.  Sheila writes:
She walked us around the "orchard" and told us that the walnut tree was a nut from the Turkish Ambassador's garden; the Catalpa (Indian Bean Tree) was from the Indian Ambassador's garden; and the Horse Chestnut was an American type from the USA Embassy garden.  They flourish in "Pinnock Orchard" Glebe land, but they can't be protected, Wychavon tell us, because they can't be seen 24 hours a day by the public, which is the local interpretation of tree protection.  Anna would always come here from the home [Austen Court Home, where she moved to in her final years] to see the amazing Catalpa blossom until she was no longer able to do so.
The family was brought up on fresh, seasonal fruit and vegetables and Anna loved foraging for mushrooms.  In many ways, the Tucker family were ahead of their time as they enjoyed eating  Feldsalat (lamb's lettuce) and kohlrabi, items that only appeared on menus in British restaurants many years later.
Widowhood
On 9th June 1987, Anna was about to set off on a WI outing when tragedy struck.  Peter had come to see her off, but collapsed and died, aged 71.  Peter had been a member of the Appeal Committee for the St James' Church Tower Restoration Appeal and, at his funeral, donations were collected for this.  The final restoration work began three months after his death and was finished early in the New Year.  A plaque in Peter's memory is located in the Garden of Remembrance.
After she was widowed, Anna travelled with friends on art tours throughout Europe.  When she could no longer travel independently, she loved going to Germany to visit her sister, Klare, continuing to do this into her 90s.
Anna joined The Badsey Society in 2002, its foundation year.  By now almost 90, she was sorting out the contents of her house prior to a possible move, and came across a bundle of old documents which she donated to the Society.  This was a real treasure trove as the documents, mainly old deeds, related to buildings in Badsey which had been demolished in the 20th century.  It was thanks to Anna's late husband, Peter, that the documents had been saved.  Peter was a solicitor for Messrs Smith & Roberts of Oat Street, Evesham. The 1980s was a period when, following the creation of the Land Registry, many firms of solicitors were disposing of old deeds which were no longer required.  Peter had the foresight to recognise their value for anyone interested in Badsey's history and rescued them from the skip.  But then Peter died suddenly in 1987, and the documents continued to languish in his home for the next 15 years until Anna also had the foresight to recognise their importance and handed them over to the Society.
Final Years
After over 50 years at Field Cottage, Anna moved to a smaller place in Evesham, and then ultimately into a Care Home.  She delighted in being taken out by family on outings to the Cotswolds, the RSC in Stratford and The Regal Cinema in Evesham.  As she became increasingly infirm, she used a wheelchair but, after a stroke in 2019, outings were no longer possible.
Anna died at Austen Court Care Home on 16th April 2020, aged 96.  She was cremated at the new crematorium at Fladbury.
Maureen Spinks, July 2020