As many of you will know from reports in the press and notices posted in the village, 68-year-old Margaret Tyszkow went missing from her home in Badsey on 24th November 2021.  She was sadly found dead on 27th January 2022 when her body was recovered from the River Avon.  
Margaret, who was of Russian and German heritage, spent most of her life in Badsey, living firstly on Bretforton Road and then in the house in St James' Close which her family had moved to when the estate was first built in 1964.  She had no relatives in this country, but her funeral at St James' Church Badsey on Thursday 17th March 2022 was attended by around 50 local people.  She was laid to rest in the grave of her parents, Eugeniusz Tyszkow, who died in 1970, and Irene, who died in 2012.  Hymns were chosen by the church choir and eulogies were given by Julie Westlake (née Byrd), a childhood friend, and by Mike Tennant on behalf of the Parish Council. The two eulogies are reproduced below.
* * * * *
Eulogy given by Julie Westlake
There was never a time it seems when I didn't know Margaret and our lives were entwined in so many ways.  
Margaret was five and I was three when we first met, and we became firm friends. We lived in Bretforton Road, Badsey.  Our families were neighbours.  Margaret's father worked for Claybrook nurseries as did her mother, and so the glasshouses became our playground.  Margaret liked the outdoor life and already her love for wildlife was apparent.  Already very much a lover of cats, she cared for other animals which came across her path.  I can recall on a number of occasions throughout her later life driving her and an injured animal or bird to the wildlife sanctuary which was based at Beckford.  
One of the great treats of her childhood, and one which I was often allowed to join, was a ride in the back of the lorry (usually open) which her father drove to market to Cheltenham or Worcester.   Probably a health and safety nightmare in this day and age, but she loved these exciting journeys which became something she looked forward to in the school holidays.   I think she retained much of the early days with her, because in later life she would go back to local nurseries as a seasonal worker.  She enjoyed being around plants. 
Another seasonal joy for Margaret was the annual bonfire night.  I can recall her choosing her fireworks with her family from the shop in Brewers Lane, which was I think run by a lady called Beryl Wheatley.  Margaret would get these fireworks out for inspection days before bonfire night in anticipation of the big event, which we would share.  I can recall another joy of hers during childhood was the annual Badsey Flower Show.  She loved going to that each year. 
She had a very happy childhood and attended Badsey School where she was made Head Girl.  She passed her eleven plus and headed to Prince Henry's Grammar School as it was then, where she excelled in languages. 
Despite training as a teacher, she chose not to take up that profession, although she did often wonder whether she might try to go back to it. Her father died when she was seventeen and this left her feeling bereft and lost.  Making a career choice at this stage was difficult for her, and she was very conscious of the wellbeing of her mother who was now widowed.  Margaret stayed in the family home, turning down the opportunity of pastures new, and was a marvellous companion to her mother.  They shared their love of cats, and occasionally ventured on holiday together, often straying no further than Weston Super Mare.  They were however, both very content to be living in Badsey and I know Margaret loved the village and its people.  As anyone who knew her can testify, her local knowledge was second to none.  She had a keen interest in village life.
 
Margaret was bridesmaid at my wedding and then became Godmother to my son, who sadly hasn't made it here today because he is isolating with Covid.  He is upset not to be here on her final journey.  Margaret was always interested to hear how Peter was getting on, and kept up with all my family news, and often joined us for the milestone celebrations.  She had a marvellous memory and never missed an anniversary or birthday.  She was always keen to know what everyone was doing and was so kind to all.  This kindness came to the fore later in life when she volunteered for Age UK.  She had huge compassion for people who felt lonely or isolated at the latter end of their lives and reached out to them.  I think her care and concern was a particular gift, and she would go to extraordinary efforts to help someone.
Sadly her life was blighted more recently by periods of anxiety, and she turned to friends for help and support.  She halways made it through, but this last battle was too much for her.  Covid restrictions and social distancing amongst other things had taken its toll on Margaret's health and wellbeing. 
I have lost a wonderful, constant friend, and many of you here today will feel that too.    Our lives have been richer for knowing Margaret, and I truly believe she is now at peace. She will be shortly laid to rest alongside her beloved mother and father, which is what she would have wished and hoped for. 
She was a well known character, and I know she will be greatly missed as a friend, a neighbour and as a contributor to village life.  You will all have your memories and so thank you all for coming today to say a final farewell to Margaret. 
Eulogy given by Mike Tennant
Pippa and I have lived in Badsey since 1984, so we are, of course, still newcomers.  Margaret lived here from 1953, but I suspect she was still a newcomer, too.
For many years, like most of us, I suppose, I would exchange a greeting and a few words with Margaret on my way to or from the village shop.  She often seemed to be at the end of her garden path, chatting with passers-by or feeding her cat.
But my first real contact with her was fairly recent, in summer 2014, when I became a Parish Councillor.  Margaret seemed to me to be a real veteran of the Council.  She had a prodigious memory for what had been agreed and when by the Council on almost every matter, and whenever there was a doubt about something of that sort, Margaret's voice would soon be heard, and it was quite a strident voice.  And she was almost always right.  I discovered only a short time ago that she had joined the Council herself as recently as 2011!  Her real interest was in planning, and she clearly felt that there had been quite enough large-scale development in her village!  
Since walking very far was difficult for Margaret, I used to give her a lift to meetings, so we chatted more – especially about Prince Henry's, as she knew I had recently retired from the school and there were teachers still that we both knew.  It emerged that Margaret had studied Russian to A-level, and I invited her along to the U3A Russian group I ran at the time.  She was very reticent at first, even though it was a group of relative beginners, but she did come and seemed to enjoy the sessions and chatted with everyone during our lengthy breaks for coffee and biscuits.  This was when I learned more about Margaret and her family background, but Margaret, it seemed to me, always liked to keep the different parts of her life quite separate from one another.  For example, it was only very recently that I learned of her oldest friend, Julie, and Margaret only once or twice mentioned that she herself had trained as a teacher, but had worked at the Tax Office in Evesham.  I now know that she worked there for many years and still had former colleagues among her friends.  She was a very private person indeed.
It was during chats at home and in the car that I learned that her father had been, as she described him, a "White Russian" and her mother had been German.  She had contact still with her German cousins, Klaus and Claudia, and she supposed she might have family still in Russia, but she knew of no-one for certain.  There were never details, but I suppose she may not have known those details herself.
When we heard that Margaret had been found in the Avon two months after she had last been seen in Badsey, I thought some effort should be made to find out what could be found out about this little family that has now become part of Badsey's history, so I set to work, and this is what I now know.
Margaret was born in April 1953, the only child of Eugeniusz Tyszkow, born 1922, and his wife Irene Else Marie, née Thomas, 5 years his junior.  They married in 1952 and the marriage was registered in Evesham.  Eugeniusz worked as a nurseryman in glasshouses off the Bretforton Road and the little family lived there, too, at no. 91.  During my research I discovered the record of his naturalisation as a British Subject in 1967. He died in 1970, sadly aged only 48, when Margaret would have been a Sixth Former at Prince Henry's.  Life must have been far from easy.  They moved at some point after Eugeniusz's death to St James Close where Irene lived to the age of 85, cared for by Margaret until her death as recently as 2012. 
Margaret had always supposed that her father had somehow ended up in Germany at the end of the Second World War, and this was how he had come to meet his German wife.  I looked at Soviet Army records to see whether there was any information and discovered an 18 year-old young man Yevgeni Tishkov from the south of Belarus, then part of the USSR, doing his military service in 1940.  This will have been extended, of course, once Germany invaded the USSR in June 1941, and indeed a second document refers to Sergeant Yevgeni Tishkov in December 1943, when he is listed as "missing in action".  This must have been the moment he was taken prisoner, and is a story I suspect even Margaret was not aware of.
My abiding memory of Margaret will be of a proud, very private person, in whom I saw no malice whatsoever, and about whom none of us will ever know the full story.
I found a report from the year 2004 of a reunion of former pupils of Prince Henry's where Margaret, who to my great surprise attended, wrote down a little reminiscence, which I would like to share with you:
"I remember the Head Boy had the duty of ringing the school bell. Being Head Girl, I was always envious of this, as this was something that always appealed to me.  The Headmaster's study was a place to be feared. I remember the stick (although I always managed to avoid this). My duty as Head Girl was to change the day calendar in his room.  I have a copy of a school photo. Penny Nicholls and I are both standing; everyone else is seated. I would love to know why we were standing but I don't expect we will ever know."
Who knew that Margaret Tyszkow had been Head Girl at Prince Henry's?  That seems to me to sum up Margaret, too:  There is a lot about this gentle lady that we will never know.
When the Council embarked on the creation a new burial ground, allotments a heritage orchard and community garden at Pear Tree Corner, we needed a name for the whole project.  It was Margaret, no doubt after much thought, who came up with the perfect title: "For Today, for Tomorrow, for Always", and we hope that this will be an enduring memorial to her work which will, quite literally, be set in stone.
Postscript
Mike Tennant has provided further information about Margaret's heritage:
Margaret's father was born near Gomel, which is now in Belarus and was then in the Belorussian Soviet Socialist Republic.  Strictly speaking, he was Belorussian, rather than Russian.  He described himself as "White Russian" (Byelii is Russian – and Belorussian - for white).  When registered as a naturalised British Subject in 1967, the London Gazette described him as "of uncertain nationality", presumably because the person registering the fact was not familiar with the term White Russian.  In the west, we tend to think of "White Russians" as the counter-revolutionaries who sought to overthrow the Bolshevik revolution after 1917, of course: "white" as opposed to "red".  His use of the name Eugeniusz Tyszkow, rather than the Russian form Yevgenii Tishkov (Евгений Тишков), suggests to me that this difference was important to him. The name is found in Poland and Lithuania as well.  So, if you really want to be accurate, Margaret was of Belorussian and German heritage.
Photos of Margaret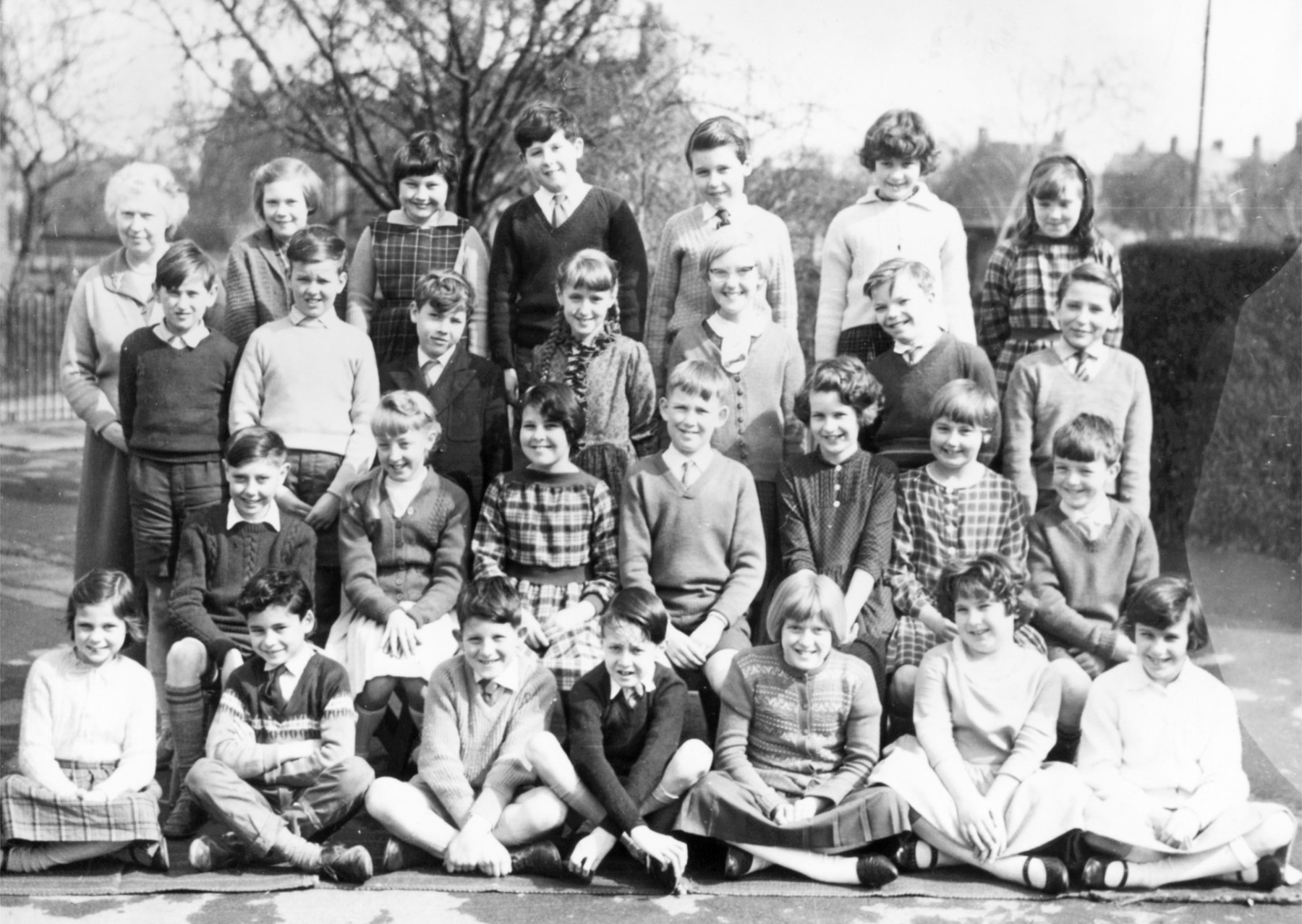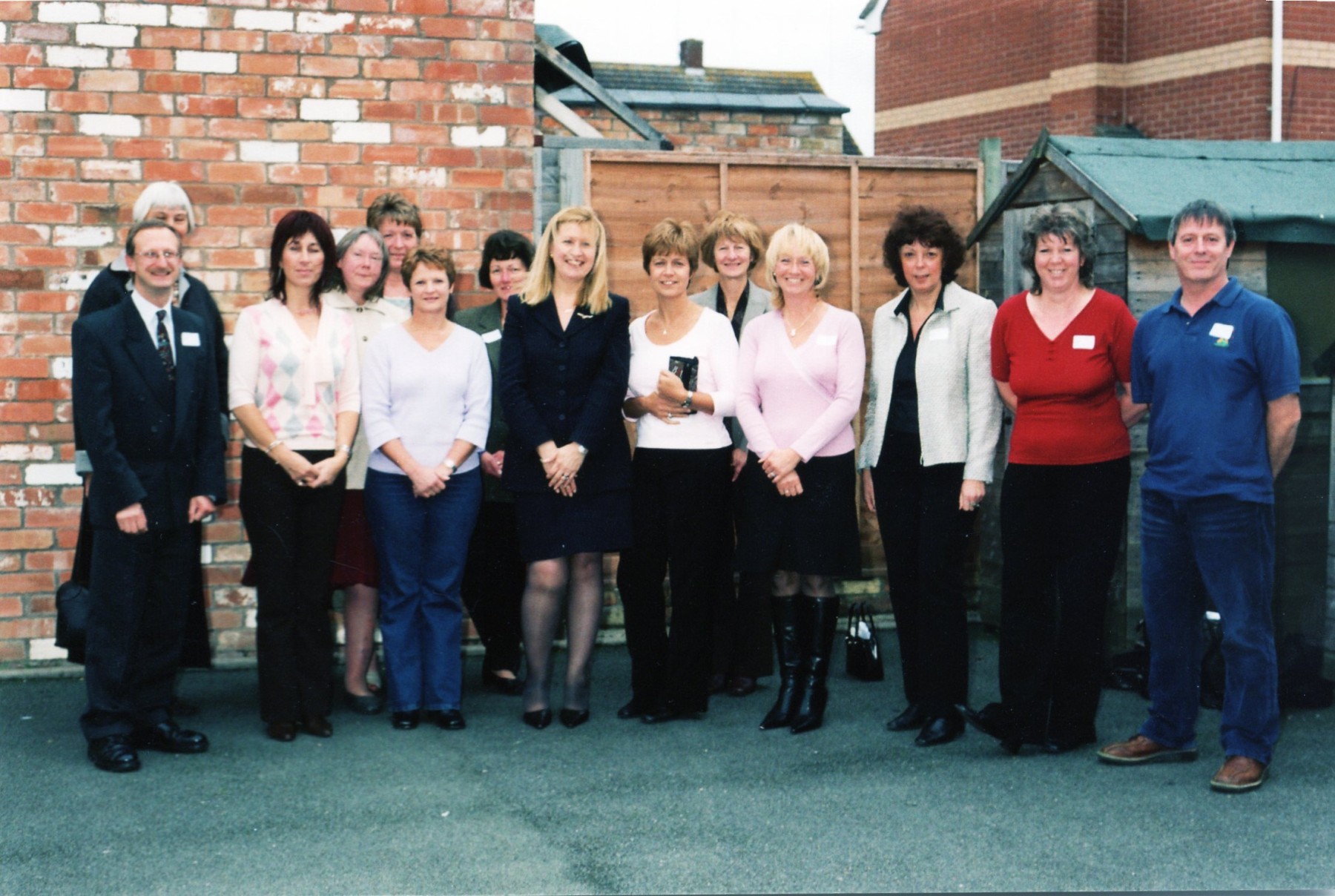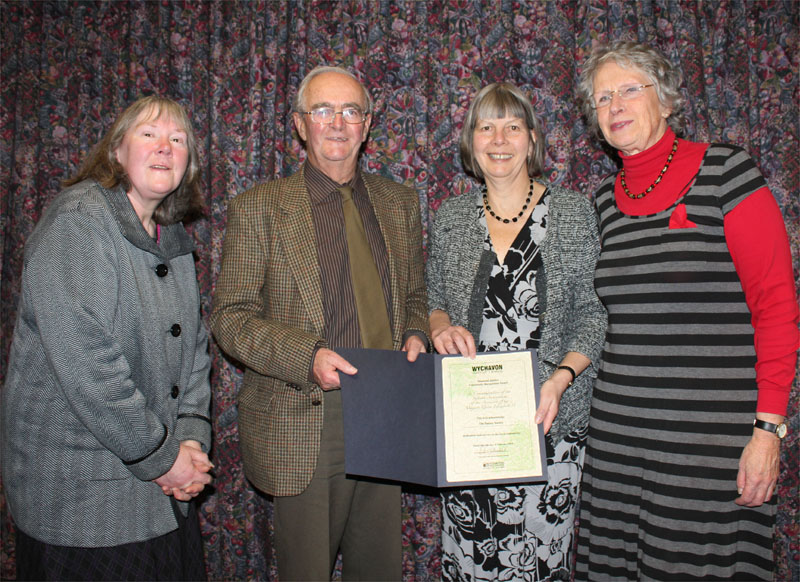 Article compiled by Maureen Spinks, Julie Westlake and Mike Tennant, March 2022