The second Richard Phillips Memorial took place on Friday 28th April 2017 at Badsey Community Sports & Social Club with 45 members present.  Richard's partner, Lizzie Noyes, began proceedings with a few words saying that Richard would have been pleased to think that his work with The Hive at Worcester was the subject of tonight's lecture.  She also mentioned that she was accompanied tonight by Richard's son, Will, who was carrying on the good work by developing a new website for The Badsey Society.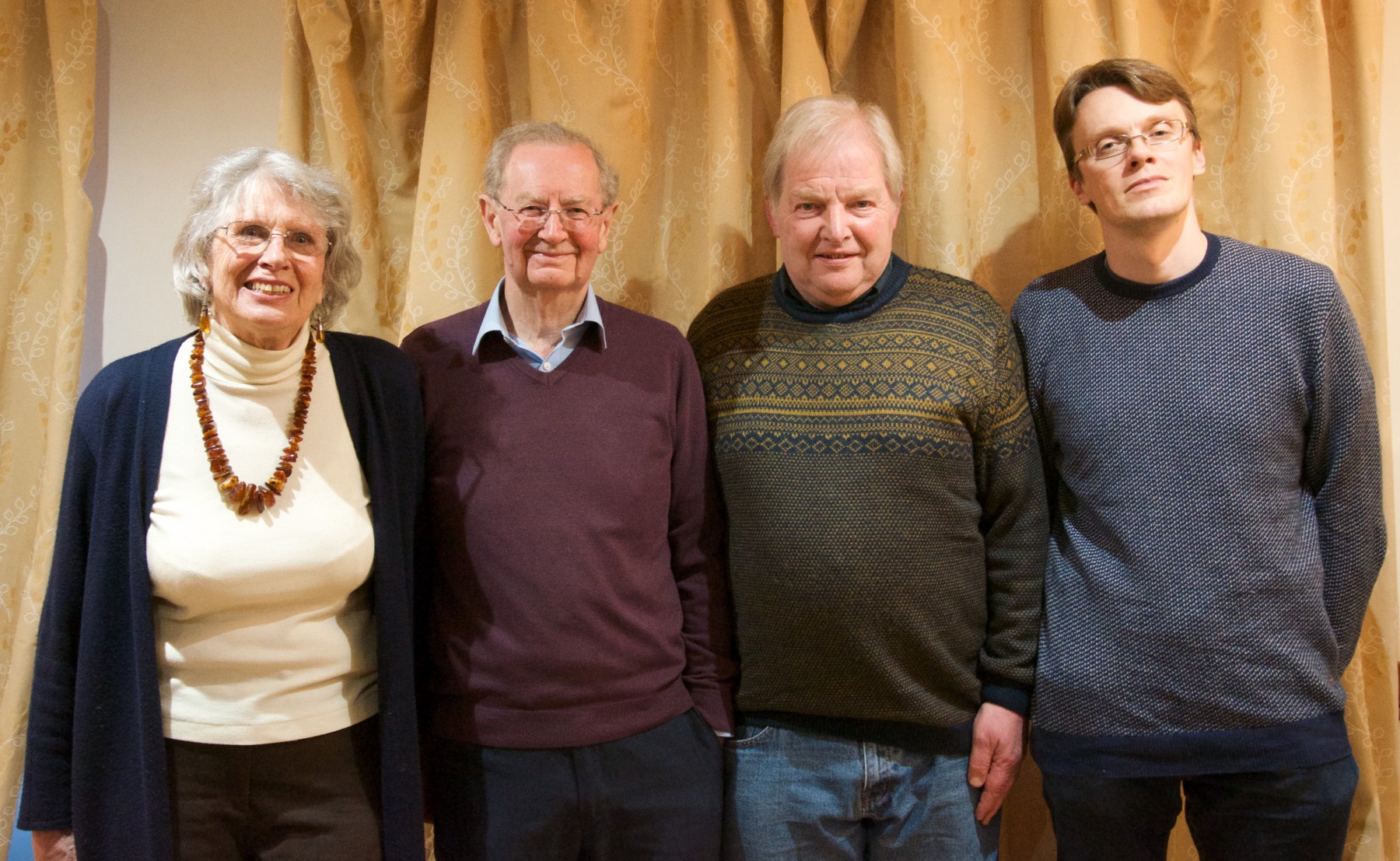 Maureen Spinks, the Chairman, then handed over proceedings to the joint speakers, Tom Locke and Will Dallimore, who were giving talks on Richard's work with Worcestershire Archive & Archaeology Service on old buildings, completed just a few months before his untimely death.  The aim of The Hive project was to record details of all the Worcestershire buildings shown on the first large scale Ordnance Survey maps from around 1880.  For each building, a photograph of what survives today and a brief written description was required.  Richard was provided with a map of Badsey showing 109 buildings, one for Aldington with 48 buildings and one for Wickhamford with 23 buildings.  Having undertaken a comprehensive photographic survey of Badsey and Aldington in 2008, the Society already had photos of most of the buildings, but Richard collated the information into the format required.  No such survey having been undertaken in Wickhamford, Tom Locke worked with Richard to supply what was required.
Tom Locke began the evening by talking about the 20 or so houses in Wickhamford which appeared on the 1883 Ordnance Survey map and which are still in existence.  He began with Orchard Court, Longdon Hill, one of the largest houses in the parish, which is currently up for sale.  Interspersing modern-day photos with old photos, some dating back to the early 20th century, Tom took us on a tour of the village giving details of the houses and early occupants, where known.
After the break, Will Dallimore took us on a tour of Badsey, beginning at the Mill.  The majority of photos used in the presentation were those taken in the 2008 photographic survey, plus photos taken in the 1960s which are on view at The Hive, copies of which were taken by Peter Stewart a few years ago.  A number of photographers from the 2008 survey were present in the audience.
At the end of the evening, Maureen Spinks thanked everyone for coming and said that all the photos from that evening's presentation would shortly be on view on the website.