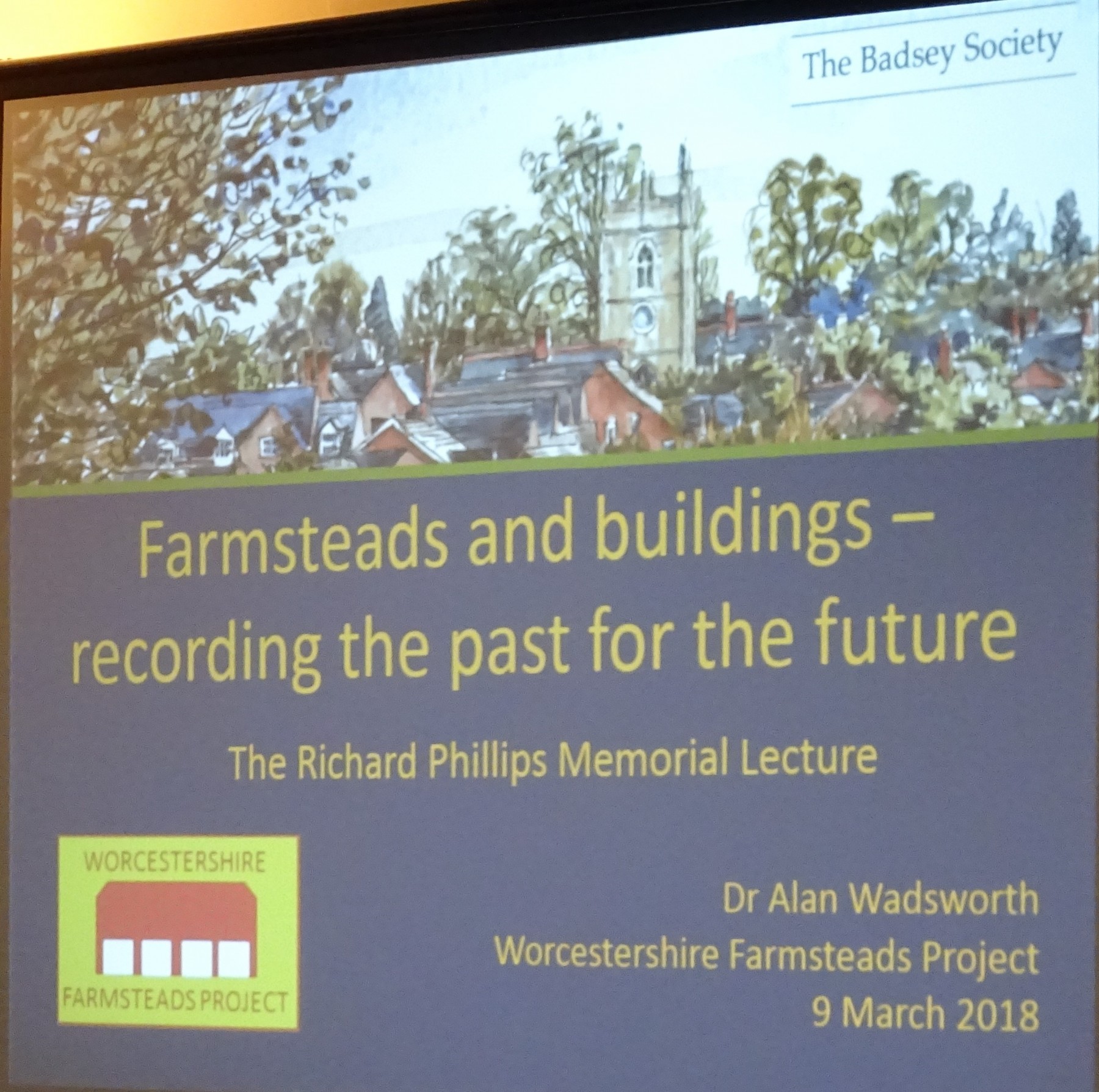 The third Richard Phillips Memorial took place on Friday 9th March 2018 at Badsey Community Sports & Social Club.  Richard's partner, Lizzie Noyes, began proceedings with a few words saying that she was delighted that Alan had been asked to give the lecture, but was only sad that Richard never had a chance to meet him, as she felt that they would have had a lot in common. 
Whilst Richard knew little about farming, his interest in mathematics, maps, photography and historical buildings, meant that he would greatly have appreciated the work that Alan was doing.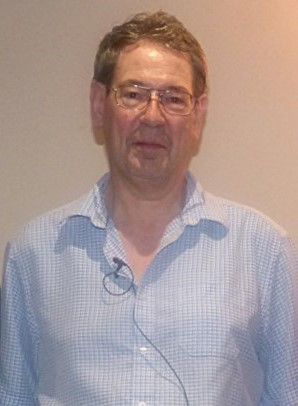 Dr Alan Wadsworth, who grew up on the family farm in Yorkshire, moved to Badsey 15 months ago from Wiltshire.  Having taken early retirement from a job in industry, he returned to his farming roots whilst in Wiltshire and was Project Leader of the Wiltshire Farmsteads Project from 2012-2016.  On moving to Badsey, it seemed only natural that he should start on a similar project in south-east Worcestershire.  The Worcestershire Farmsteads Project officially got under way in April 2017 when funding was received from the British Agricultural History Society.  Alan is also working in partnership with Worcestershire Archive and Archaeology Service. 
A farmstead is not just the farmhouse – it's the whole complex of buildings.  Farmsteads are very much part of the English landscape and this is particularly true in Worcestershire. However, there are enormous pressures on farming and historic farm buildings are being lost. In many cases, they no longer meet the needs of modern agriculture and they are expensive to maintain. The result is that many are being converted to other sustainable uses or are simply falling down.
The first part of Alan's talk focused on the aims of the project and described the recording and research methods which had been set up. After the interval, Alan used the example of Wickham Farm (formerly known as Pitchers Hill Farm) in Wickhamford to demonstrate how the methods are used.  The majority of farmsteads in south-east Worcestershire are arranged on a courtyard basis, of which Wickham Farm is a good example.
Alan concluded by saying that, by recording historic buildings, we have a record for the future, even if they are lost or converted.  It is important to record the modern as well as the historic, because today's commonplace is tomorrow's history.