According to the Victoria History of Worcestershire, a great stone barn once stood between the Manor and the Church and this fell into disrepair in the 19th century. The lower parts of the walls dividing the Manor front and rear gardens and between the rear garden and the churchyard seem to be the only remains of this barn still standing. The large Ashlar masonry blocks forming the corner between these two sides are similar to those used in the construction of the Church tower in the 17th century."
The barn was still in use in 1873, as a vivid description of an entertainment held in the Tithe Barn in January of that year was reported in The Worcester Journal.
The photographs below, taken in 2012, shows the wall on the south side of the churchyard which may once have been part of the barn. We would be grateful for further information about this barn.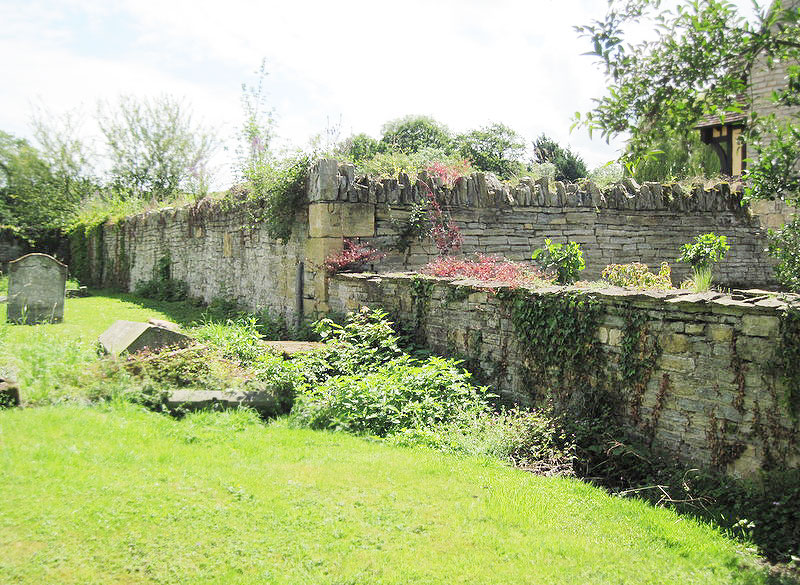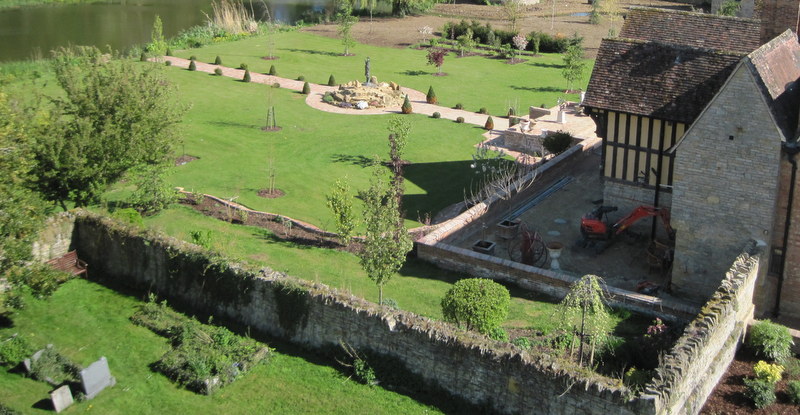 The barn may be the building marked with a red arrow on this 1883 OS map.  It probably also appears on the 1843 tithe map, but this map is not easy to interpret.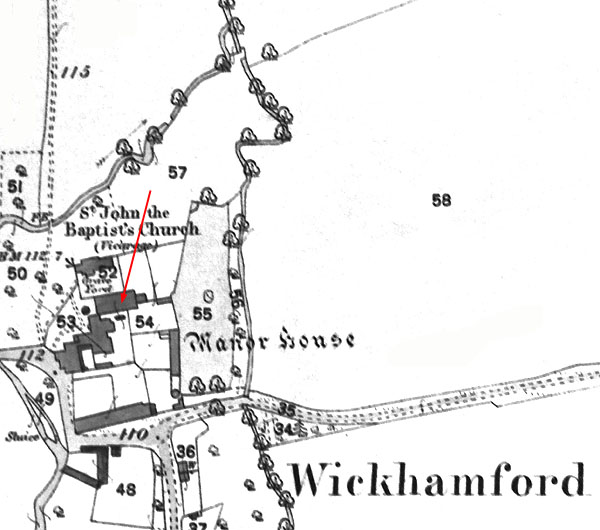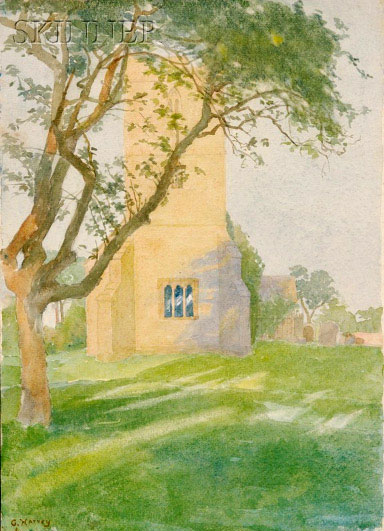 This painting of the church is by George Harvey, an Anglo-American artist who lived 1800-1878 and moved back and forth between the two countries. The picture was on the Skinner auction house website in 2009.
Of special interest is the large building in the background. This appears to be the great stone barn. But artistic licence has moved it - it would not have been in the position shown from the direction of the Church as painted.
On the back of the picture is a reference to Penelope Washington's grave. The work is entitled 'The Parish Church of St John the Baptist, Wickhamford, Worcestershire, England', but is undated. George Harvey returned from the States to live in England in 1873 and died in 1878. It is likely that the picture dates from this time.