On a cold, grey November morning – Tuesday 23rd November 2021 – around 40 people gathered at Pear Tree Fields for the consecration ceremony of Badsey's new burial ground. This was conducted by Robert Paterson, the former Bishop of Sodor and Man (2008-2016) who currently lives in Evesham.  Now retired, Bishop Robert is an honorary assistant bishop in the Diocese of Worcester and the Diocese of Hereford.
Representatives from Badsey church, Parish Council, Town Council, County Council, the police and the Badsey Society were in attendance, along with parishioners.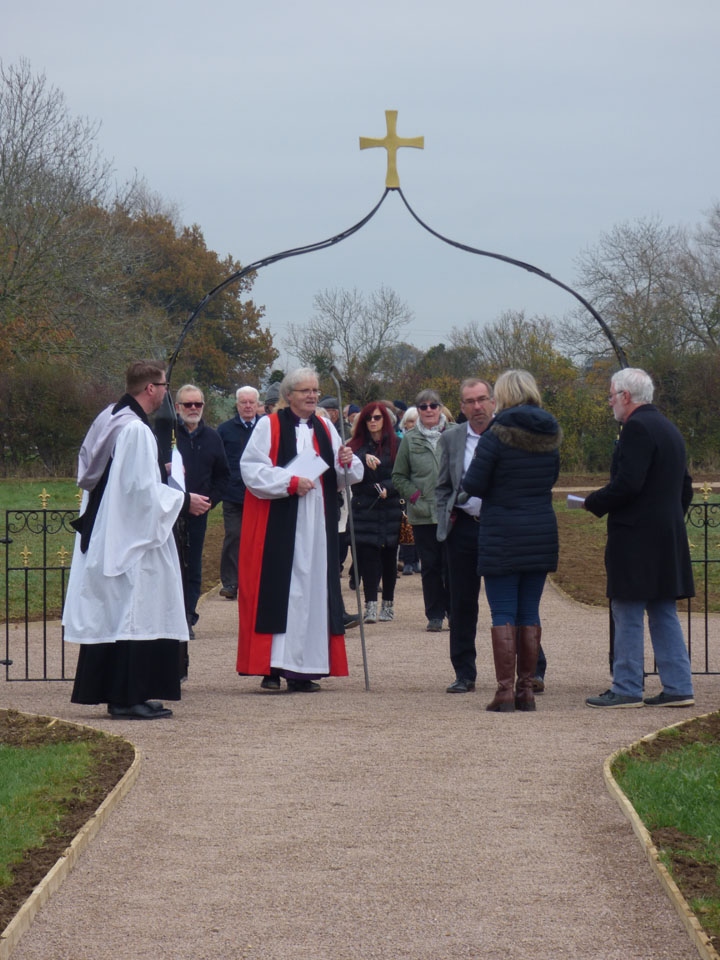 The ceremony began at the entrance to the burial ground with both Rt. Rev. Paterson and Rev. Fr. Philip Morton (Vicar of Badsey and Aldington) leading the prayers. The congregation were invited to join in reciting Psalm 90 and then listened to the deed of consecration read by Reverend Morton. This stated that the ground was now to be set aside 'from all profane and common uses' – a phrase which was repeated throughout the legal document.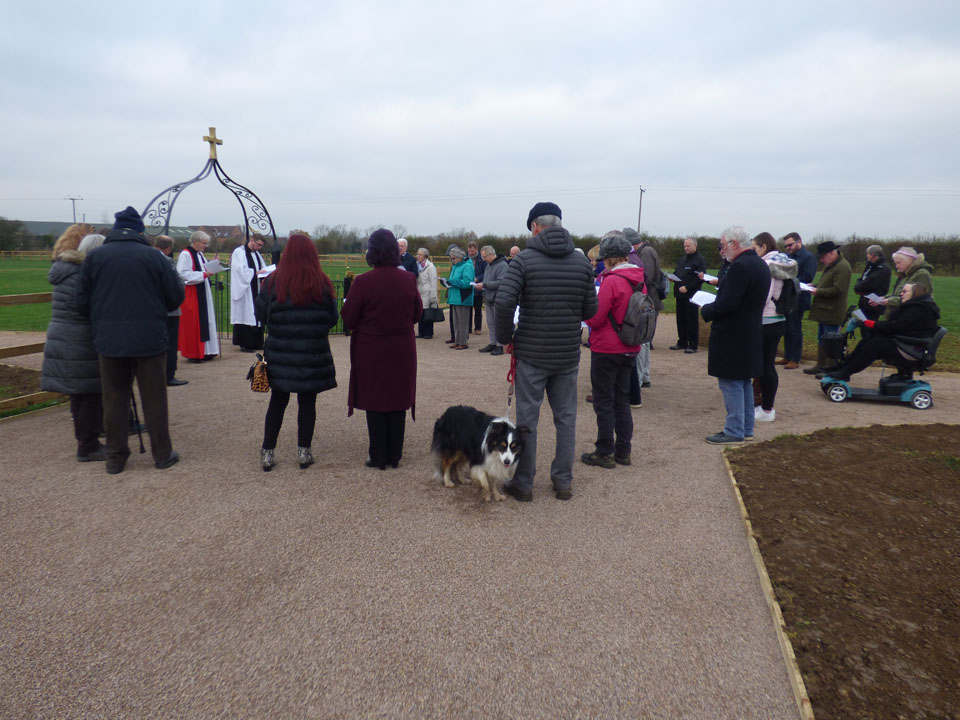 Everybody then followed the clergy around the perimeter of the burial ground. At each corner the Rt. Rev. Paterson formed the sign of the cross with his crozier and blessed the ground. After the circuit was completed the Rt. Rev. Paterson blessed the gathering and handed over to Gary Bailey, Chair of Badsey and Aldington Parish Council, who gave a condensed history of the Parish Council's quest for a new burial ground. He then invited the congregation to partake in hot drinks from the gazebo in the burial ground's car park.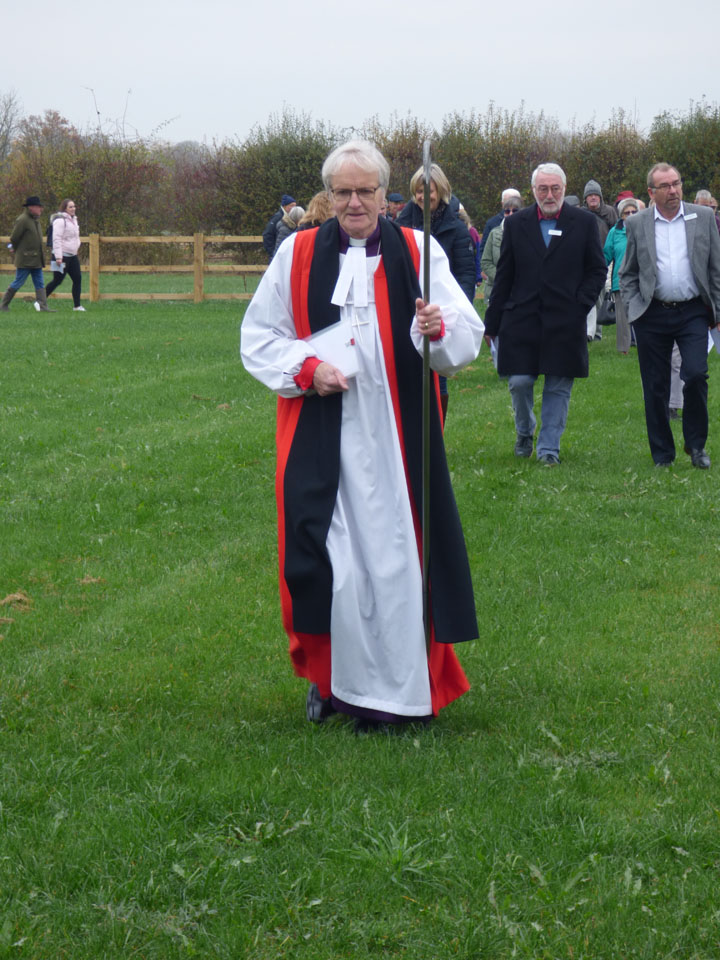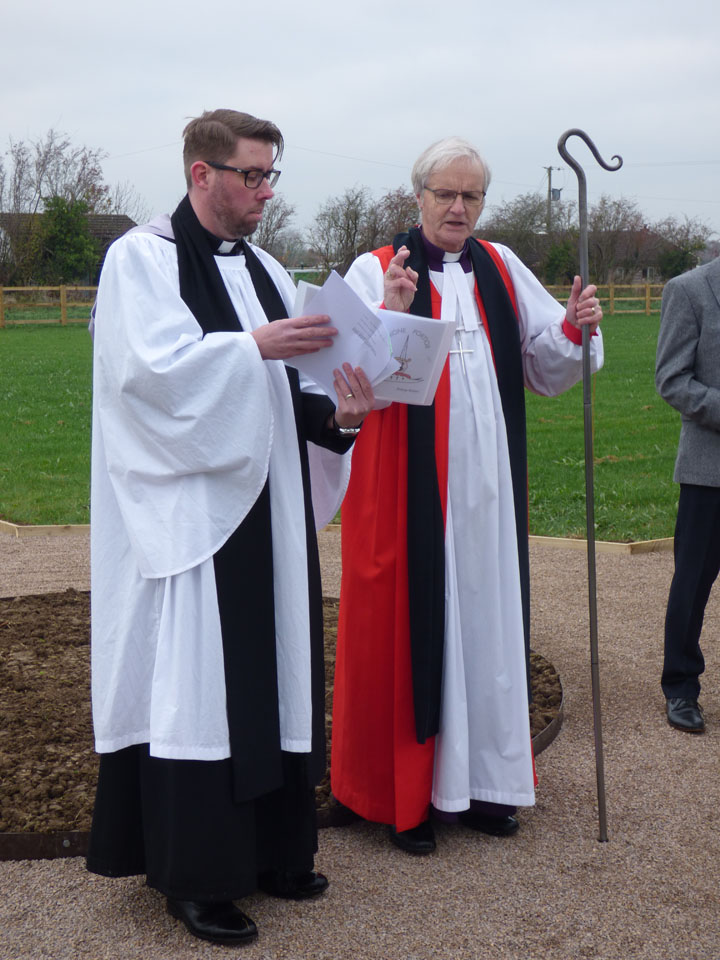 Gill Woods, November 2021
Photos by Will Dallimore