The third coronation of the 20th century was held in May 1937.  George V had died on 20th January 1936 and was succeeded by his eldest son, Edward Albert Christian George Andrew Patrick David, who became Edward VIII.  But Edward was never crowned, having abdicated in December 1936 326 days after succeeding to the throne.  So it was his younger brother, Albert Frederick Arthur George, who never expected to be king, who came to the throne as George VI.  His coronation took place on Wednesday 12th May 1937, the date which had been scheduled for his brother's coronation.  George and his wife, Elizabeth, were crowned as king and queen of the United Kingdom and the Dominions of the British Commonwealth, and as Emperor and Empress of India
Coronation Day in Badsey
Badsey was festooned with bunting and streamers, but the day was marred with rain which meant some of the festivities had to be curtailed.  The day opened with a service in St James' Church at 8 am, then at 10 am about 150 parishioners gathered at Badsey Pike and formed a procession to the church where a thanksgiving service was held.  During the afternoon children's sports were held on the Recreation Ground and at 4 o'clock the children were entertained to tea at Badsey Council School.  Owing to the weather the adults' tea was served in the school playground (then used as the girls' playground), where about 500 sat down.  The photos below are from a series of photos taken on the day, possibly by Charles Binyon.  With thanks to Jane Thompson (née Ellison) and Pat Westmacott (née Dore) for the loan of these photos.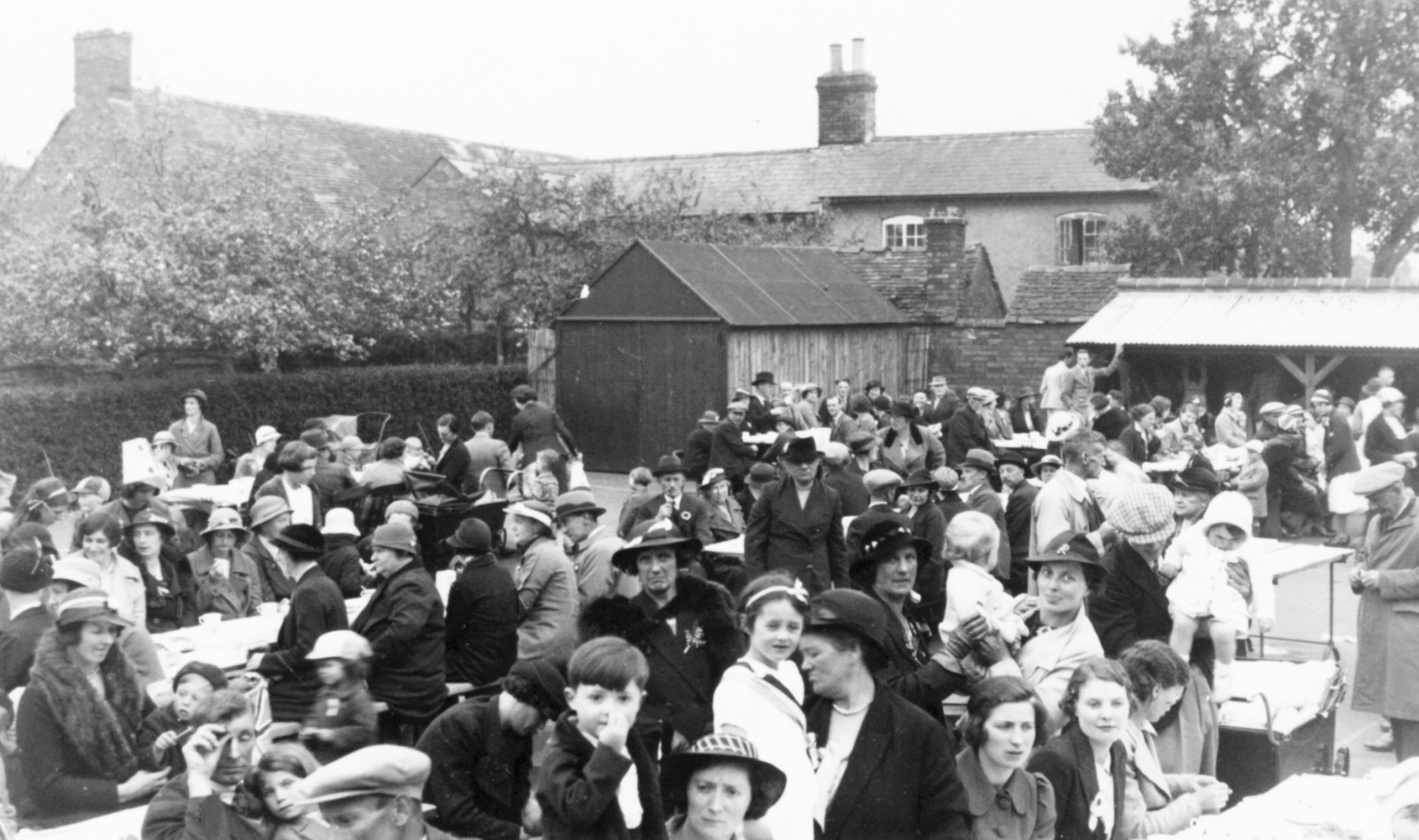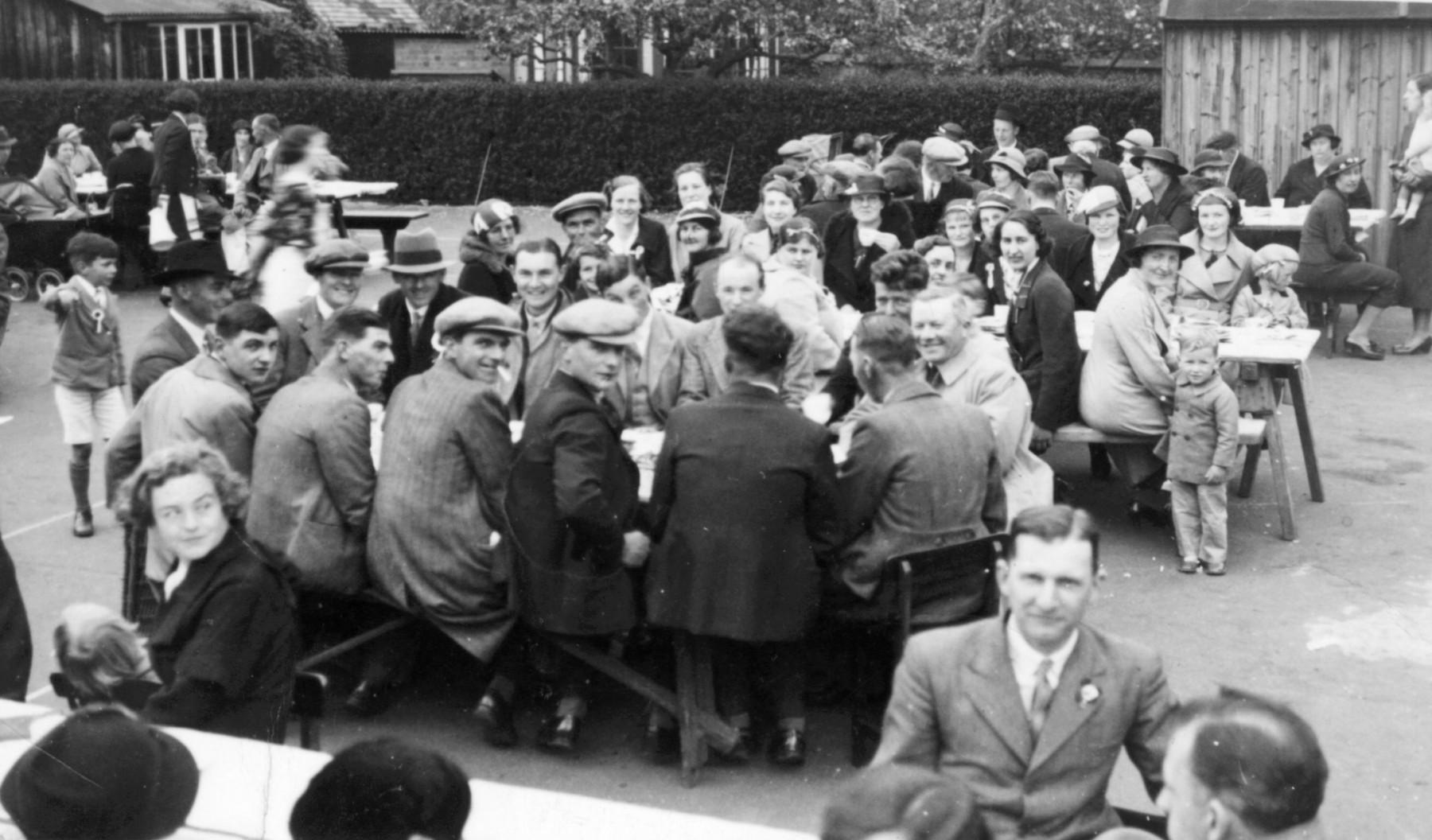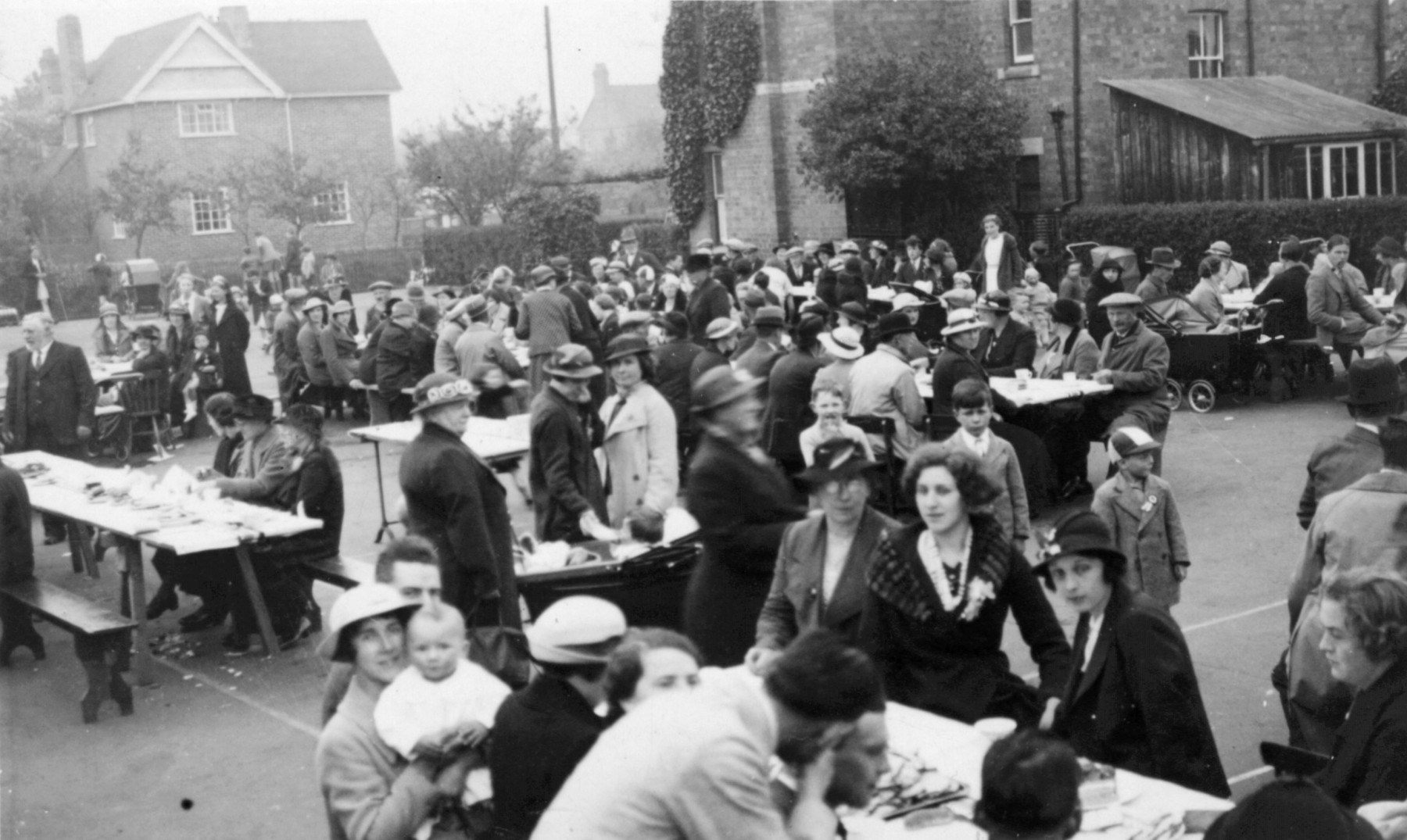 After this, people returned to the Recreation Ground where a programme of sports for adults was held.  There were also fancy dress competitions for adults and children.  At 8 pm the gathering listened to the King's speech, but unfortunately the rain made it impossible for the firework display to be given.
Coronation Day in Wickhamford
At Wickhamford, the format for the day was fairly similar, beginning with a special coronation service in the morning.  At 2 pm, a procession marched from Sandys Avenue to Mr Clifford's field, where Mrs Bertha Drysdale opened the proceedings.  A fancy dress competition was held and all children under 14 years who were not prize-winners received a consolation award.  Children's sports were held during the afternoon and later the children adjourned to the Reading Room for tea.  Adults' teas followed, after which a sports programme for adults was held.  A bowling competition was held for a pig during the day.  From 6 pm until 9 pm a social was held in the Reading Room, the company listening during part of that time to the King's speech. There was dancing until midnight.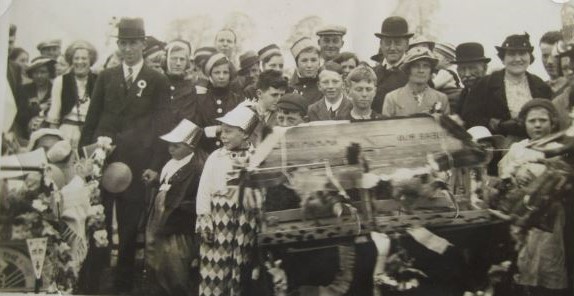 Commemorative Book
Evesham Rural District Council chose to mark the occasion of the coronation of King George VI in May 1937 with the presentation of a book entitled, George VI, King and Emperor, to each of the schoolchildren in the area.  The book was written by Major J T Gorman and published in London by W & G Foyle Ltd.  The book was customised for Evesham children with a special Foreword by C A Binyon and C H Gardiner, respectively Chairman and Clerk of Evesham Rural District Council.  In addition, a gold-embossed emblem of the Council was printed on the front of the book.  The late Bob Butler, who was a 12-year-old schoolboy at the time, kindly allowed us to take photos of his book.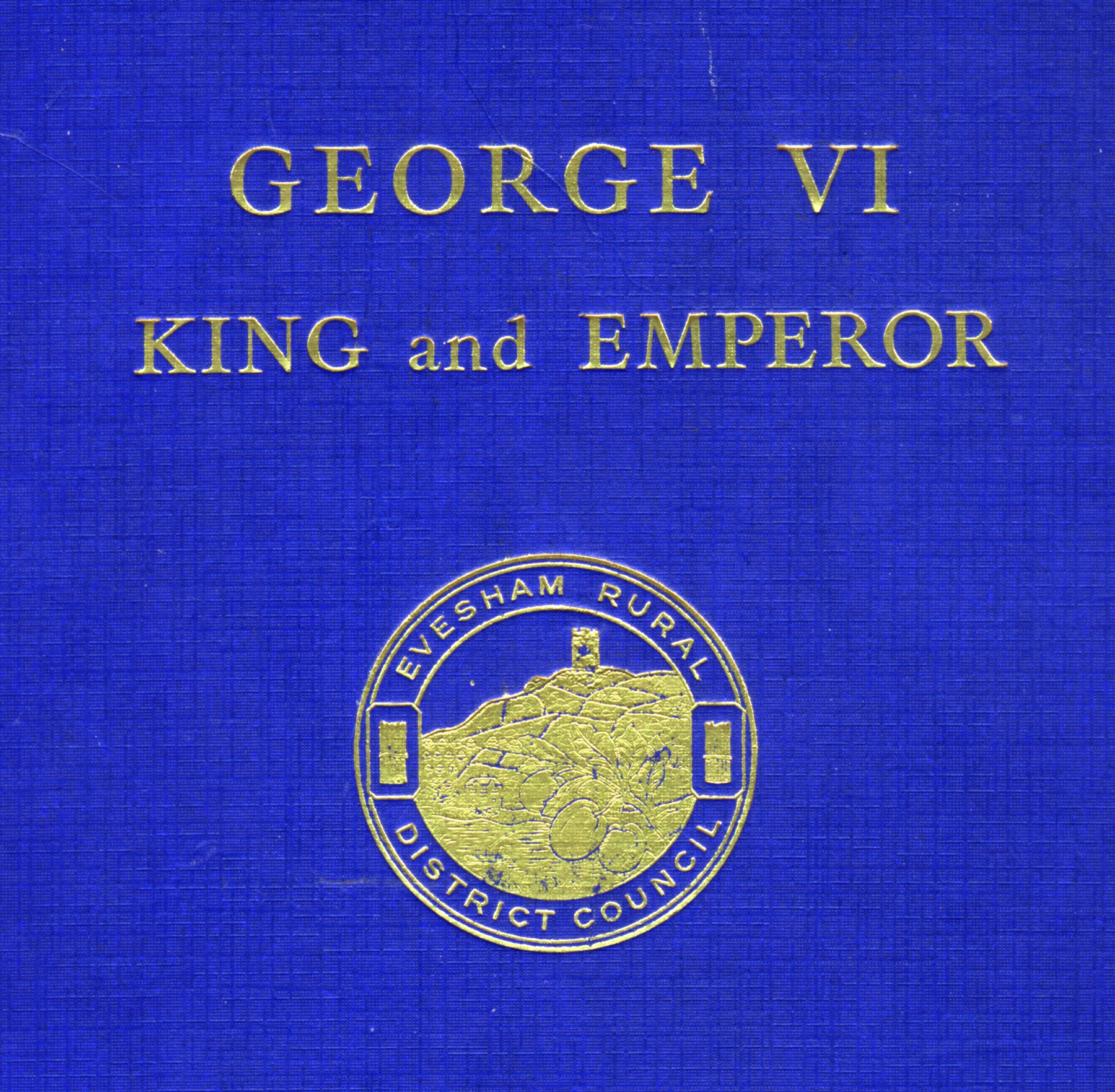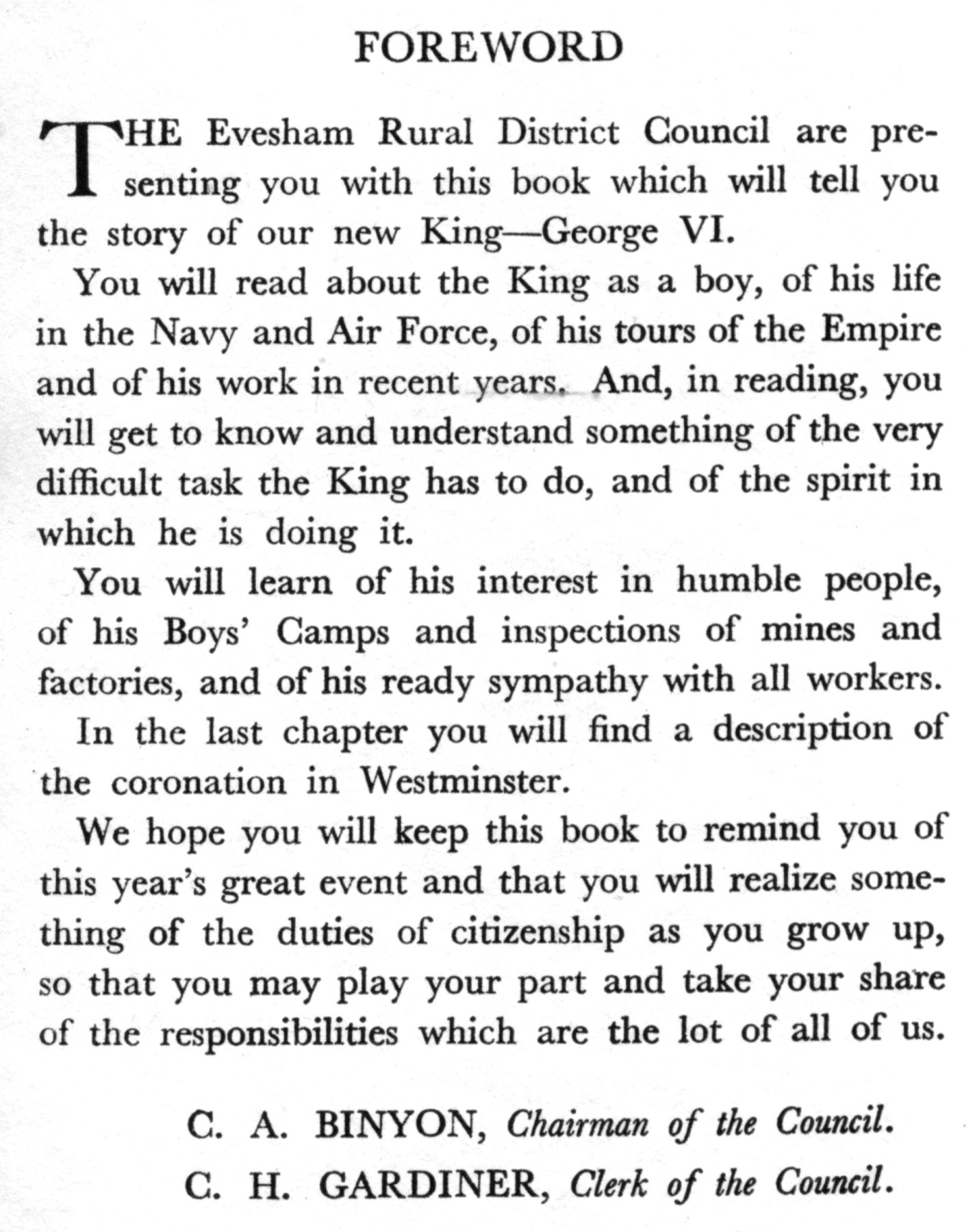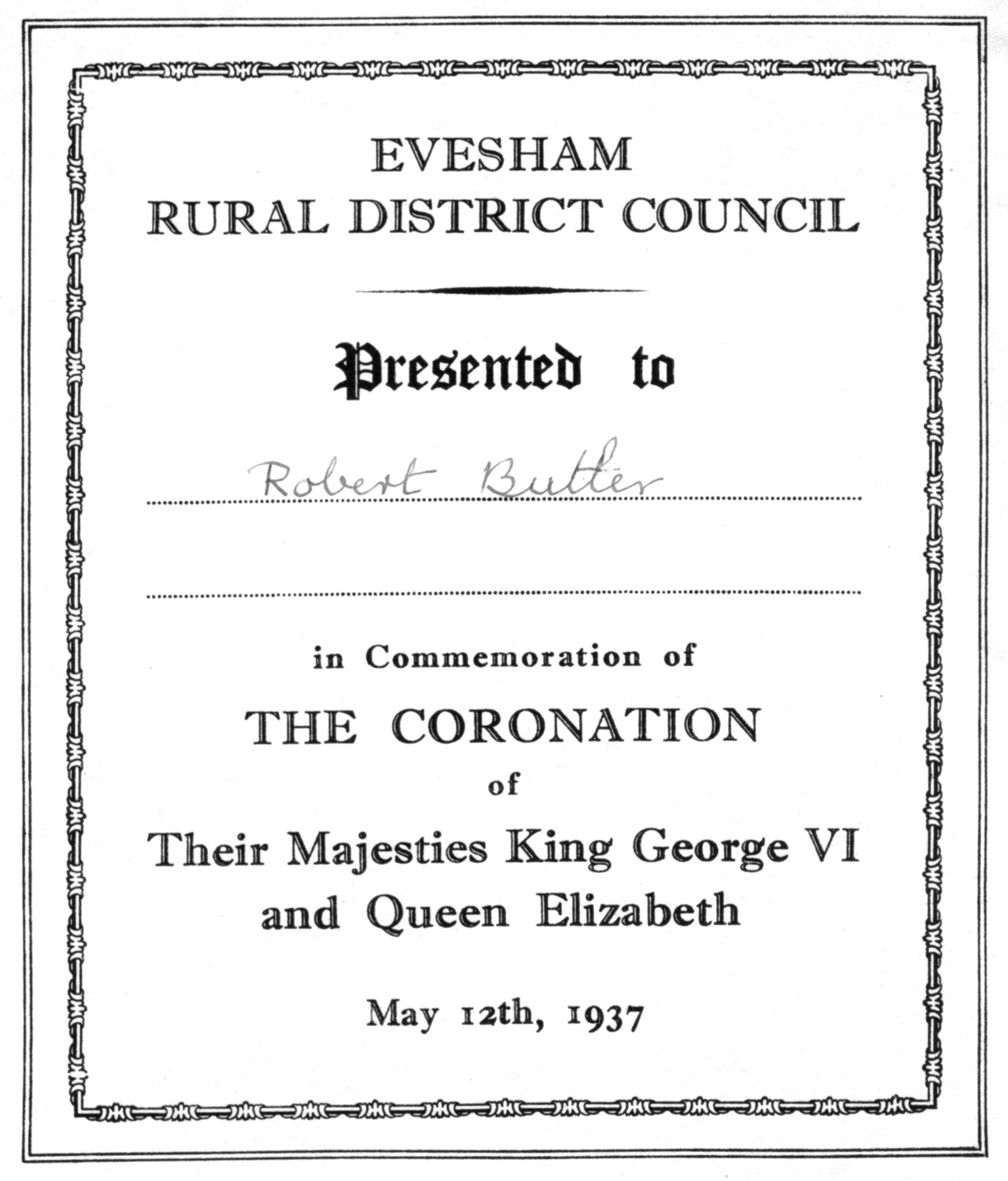 Maureen Spinks, April 2023
See also: