A marriage settlement in England was a historic arrangement whereby, most commonly and in its simplest form, a trust of land or other assets was established jointly by the parents of a bride and bridegroom. The trustees were established as legal owners of the assets, and the bride and bridegroom as beneficial owners of the assets during their lifetimes, and after their deaths, beneficial ownership would descend to one or more of the children of the union.
It was a means of ensuring the proper use of a dowry provided by a bride's father to be used for his daughter's financial support throughout her married life and into her widowhood, and also a means by which the bride's father was able to obtain from the bridegroom's father a financial commitment to the intended marriage and to the children resulting therefrom.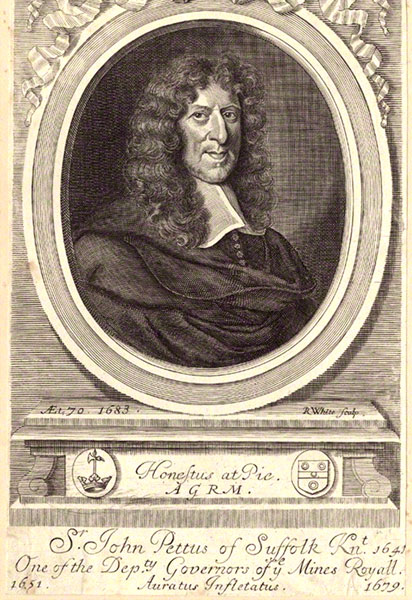 The Victoria History tells us Sir John Pettus, of Chediston Hall, Suffolk, was Deputy Governor of Royal mines and author of various books on metals. His daughter, Elizabeth, married Samuel Sandys, son of Samuel and Mary Sandys. "Thus, in 1657 it (the Manor) was conveyed ... to Sir John Pettus... ." Born around 1613, he was Member of Parliament for Dunwich in Suffolk after the Civil War.  Details of his life and Parliamentary career can be found at the History of Parliament website.  He was in financial difficulty throughout his life and had a period in debtor's prison a few years before his death in 1685.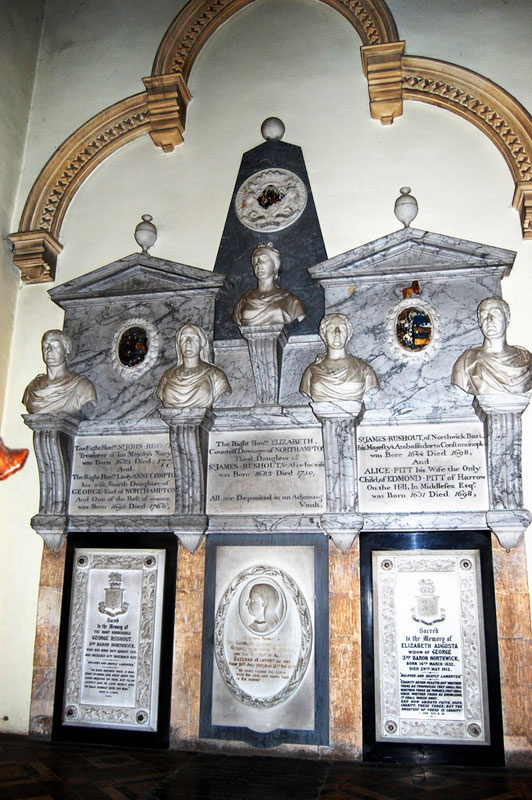 The Victoria History goes on to say that in 1694, Samuel and Elizabeth Sandys, and Edwin Sandys, their son, conveyed the Manor to Sir James Rushout and William Bromley, Edwin having married Sir James's daughter, Alice. Sir James Rushout (1644-1698) was MP for Evesham and one-time Ambassador to Constantinople. He was buried at Blockley. Details of his life can also be found on the History of Parliament website. The role of William Bromley in these matters has not been established; there was an M.P. for Worcester and then Worcestershire of this name, who was an associate of Sir John Pettus, so this is probably the man concerned.
Despite the marriage settlement arrangements, the Manor stayed in Sandys family hands for many generations after this period.  These men may have spent some time living at Wickhamford Manor, whilst the Sandys family stayed at their main residence in Ombersley, but no records of such a situation have been seen.