Lance Corporal John Sidney Cull, who grew up in Badsey, is honoured on the war memorial in the High Street in Broadway.  John Cull (or Jack as he was more commonly known) was living in Broadway at the time of his marriage in 1916, hence the reason for his inclusion on the Broadway memorial.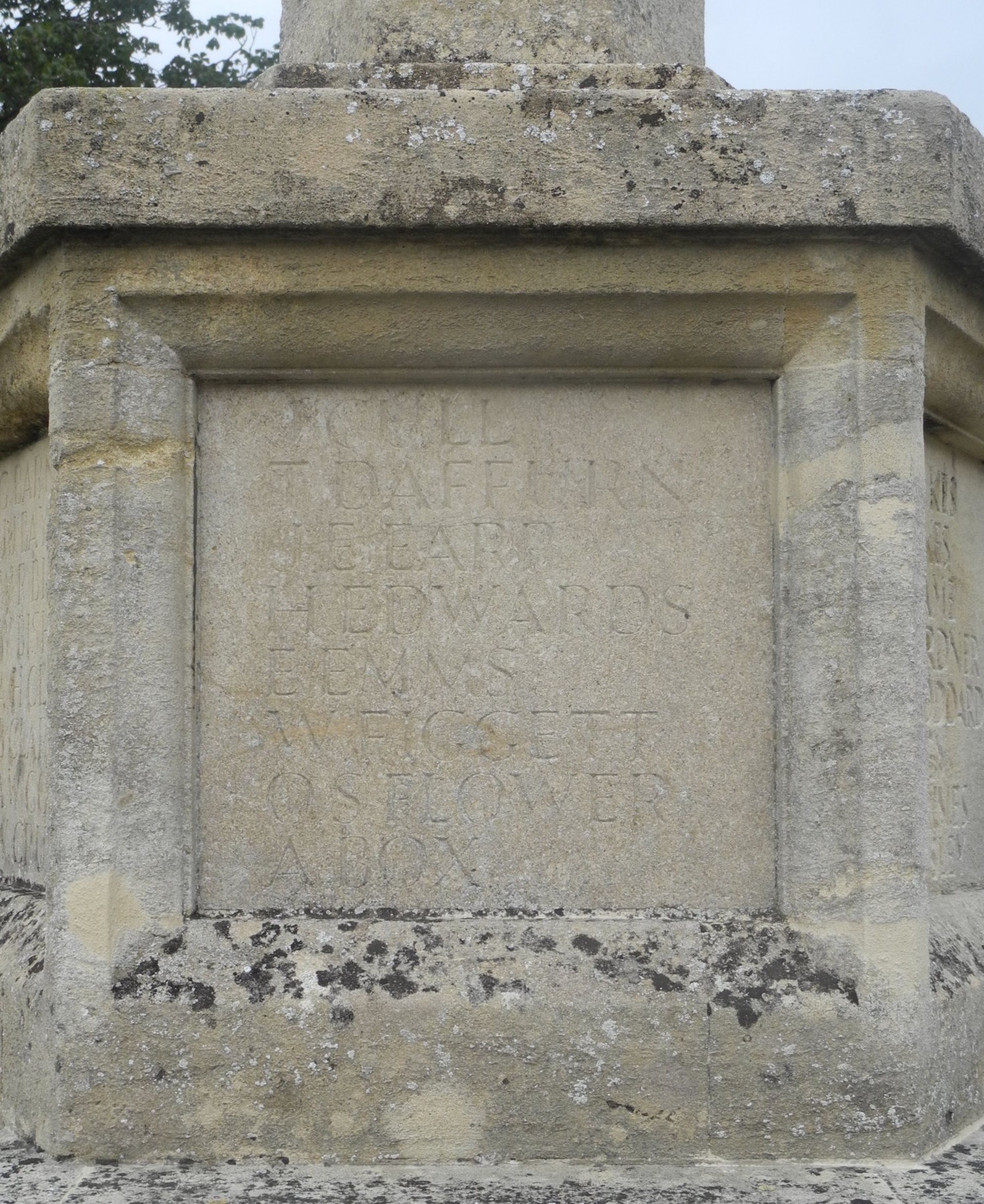 The limestone memorial was built in 1920 by F L Griggs and is a central location next to the Village Green.  It has an octagonal base set on two octagonal steps, with a third, lower, step on alternate sides.  The base is inscribed with the words:  "In memory of the Men of Broadway who Died in the War of MCMXIVXIX and in Honour of their Comrades"
Sunken panels are etched with the names of 70 men who died in the First World War.  The monument is topped with a Latin cross.
Photos:  Maureen Spinks, 2014