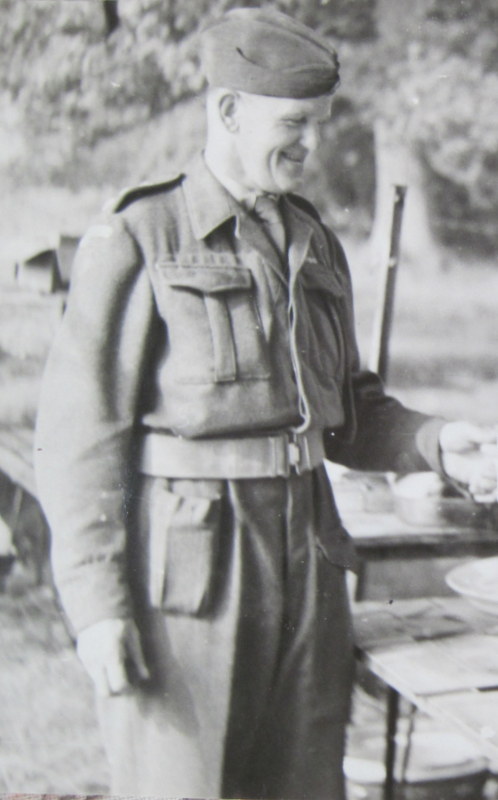 Gunner Tom Herbert Collett (1893-1975) moved to Wickhamford after his period of service in the war. Born in the Stourbridge area of Worcestershire, he was an apprentice iron-monger at the time of the 1911 census.
Tom had emigrated to Australia but returned to the UK to fight and served in the Royal Field Artillery (No 211824). He was awarded the Victory and British War Medals.  No details of his Service history remain on record, but it is known that he suffered from a gas attack injury on the Western Front.
After the Great War, he was a market gardener in Wickhamford, an occupation recommended to help him recover the long-term effects of the gas.  He later became a woodwork teacher at Avoncroft Rural studies College, Offenham, and then at Blackminster School.  He served in the Home Guard during the Second World War, rising to the rank of Captain.