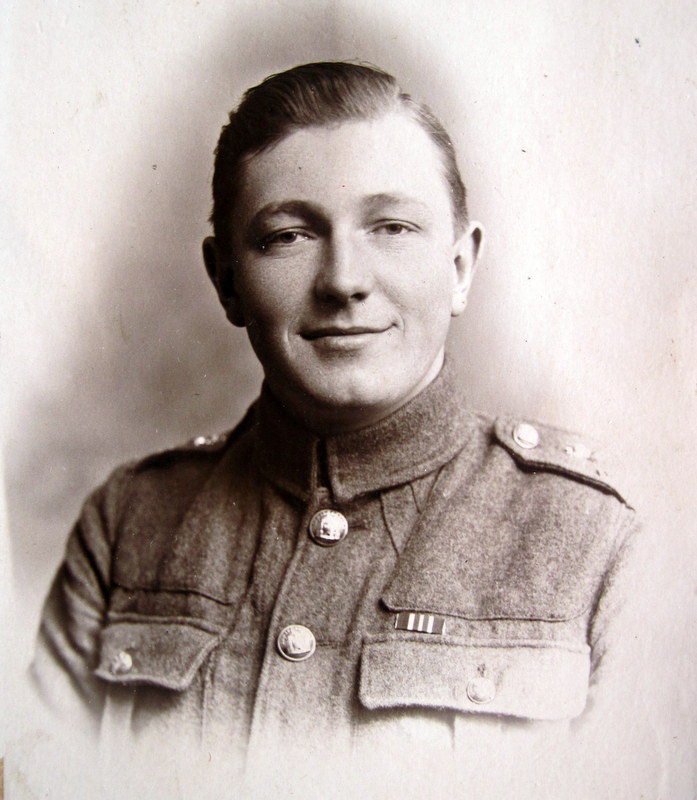 Private Victor Frank Daffurn (1897-1952) moved to Wickhamford after his period of service in the war.
Victor was born in Aston Somerville to farmer William Daffurn and his wife Susan; he was the fourth of eight children. The family farmed in Aston Somerville at the time of the 1901 and 1911 censuses and at the latter date Victor worked on the farm.
He served in the Royal Fusiliers (No 2830) and the Royal Inniskilling Fusiliers (No 43817) but his service record has not survived.  He was awarded the Military Medal whilst in the latter regiment, for bravery in the field (his Military Medal is pictured below).  When on patrol, his officer was badly wounded and Private Daffurn took charge and brought the officer and other men back to their own lines.  He also was awarded the British War Medal and Victory Medal.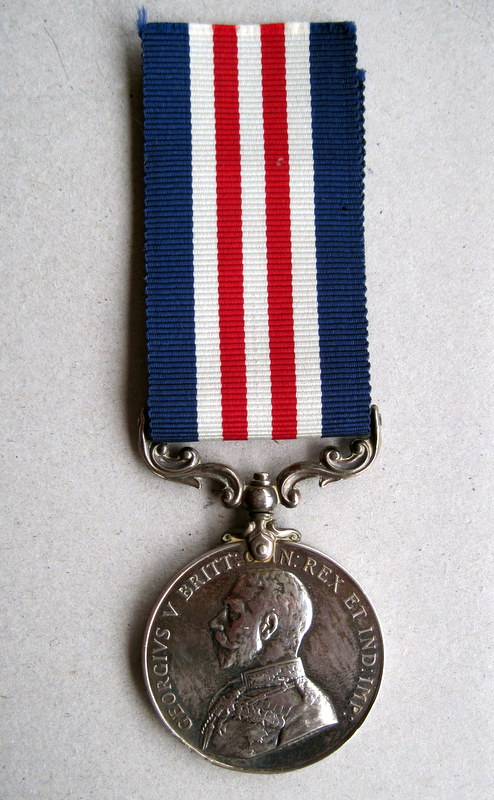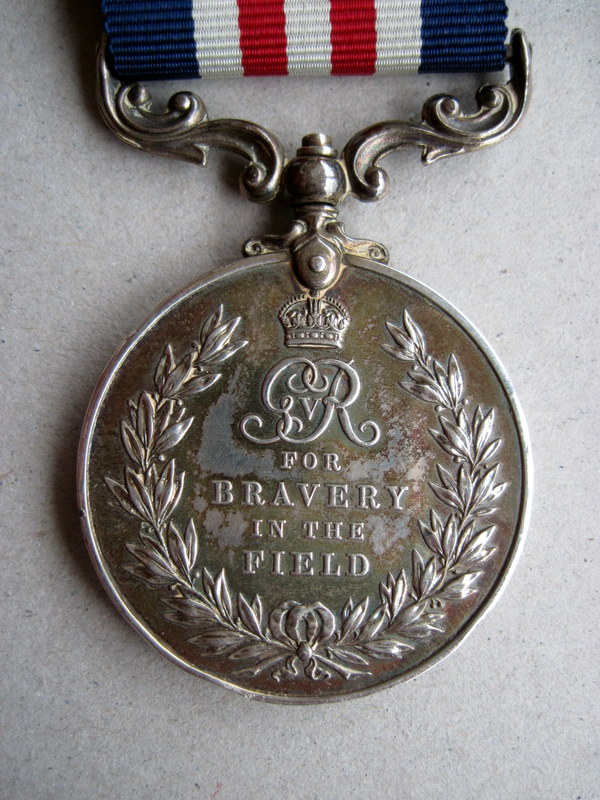 Victor married Ruth W. Brake in 1925 in the Tewkesbury area and they had four children from 1929 to 1934, two births being registered in Evesham and two in Winchcombe.  The three eldest children enrolled at Badsey Council School on 3rd October 1938, having previously been at school in Toddington; their address was given as Elm Farm, Wickhamford.  Victor Daffurn remained at Elm Farm until his death in 1952; he and Ruth (d. 1960) are buried in the Churchyard and Elm Farm passed to their only son, Derrick Daffurn.