On 12th August 1916, The Evesham Journal reported that William and Alice Cox of Pitchers Hill, Wickhamford, had six sons serving their country:  Private Charles William Cox, Sergeant James Thomas Cox, Private George Frederick Cox, Corporal John Henry Cox, Bombadier Albert Cox and Gunner Frank Cox.  Sergeant John Henry Cox (1893-1975) was the fifth son of William and Alice and had been born at Ebrington.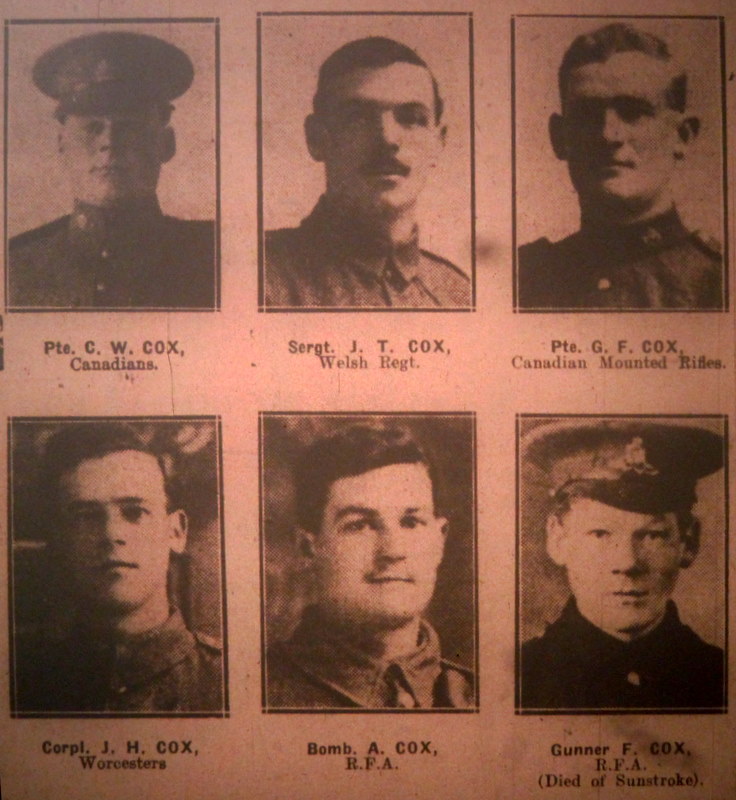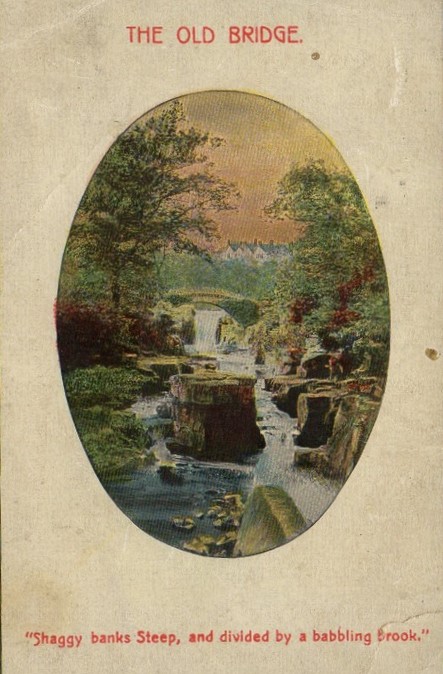 John was a market gardener's labourer living with his parents, four brothers and two sisters on Pitchers Hill in 1911. He was already in the 3rd Battalion, Worcestershire Regiment (No 12983) at the outbreak of War having enlisted for 7 years in 1912.
On 13th August 1914 John sent a postcard of a tranquil, rural scene, entitled "The Bridge", to his betrothed, Beatrice Kate Hooper (whom he married in 1916). It said, in part:  "Dear Beatrice, just a line to let you know we are at Southampton but I do not know where we go from here but cheer up Dear and don't worry as we shall soon be back ….."
John went to France with the British Expeditionary Force and fought at Mons in 1914. He was a flute and drum player in the Regimental Band and, as such, a stretcher-bearer.
John was wounded at St Eloi in France on 28th March 1915, whilst rescuing a wounded companion.  He spent about four months in hospital at Dalmeny, but recovered from his wound.   He was then transferred to the 8th Battalion, Royal Berkshire Regt (No 36728) because of his battlefield experience.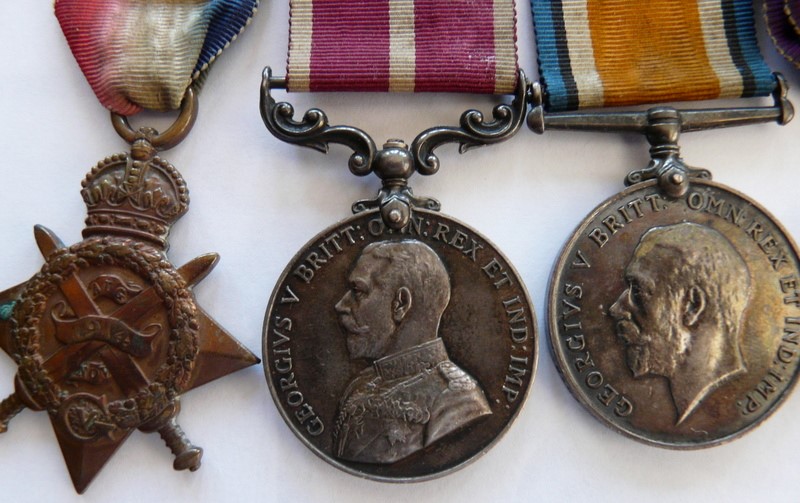 For his gallantry he was awarded the Meritorious Service Medal (pictured centre) and was also entitled to the 1914 Star, Victory and British War medals. He was also mentioned in despatches and awarded the Territorial Force Efficiency medal.  He served until 1919 and his name appears on the Absent Voters' List.  He died in Glamorganshire in 1975.