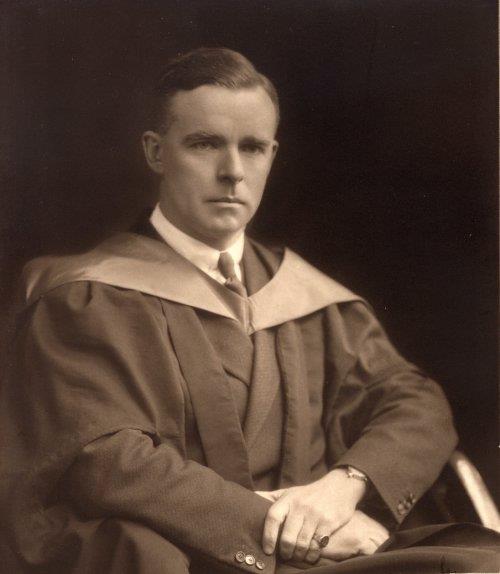 Lieutenant Jeffrey Graham Jeffreys (1893-1977) became associated with Wickhamford long after his period of service in the war when he became Vicar of the parish.
Jeffrey was baptised at St Bartholomew's, Norwood, Adelaide, South Australia, on 12th December 1893, the son of John Edwin and Amy Pauline Jeffreys. He was an assistant teacher at Melbourne Grammar School when he enlisted on 21st August 1916.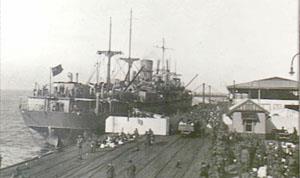 He joined the Australian Imperial Force (No 33396) and was in the 3rd(?) Field Artillery Brigade.  He embarked for Europe from Melbourne on 11th May 1917 aboard HMAT 'Shropshire' with the rank of Gunner/Acting Sergeant.  His service record in Europe is not known, but his unit served on the Western Front. The Times casualty list of 23rd August 1917 records that he had been wounded, soon after arriving in Europe.  He joined the Australian Flying Corps towards the end of the War, which had units on the Western Front, and was commissioned just before the Armistice. The Australian Service records give his final rank at Lieutenant, but it is not clear if this was an army or air force rank.
After the war, Jeffrey taught at Westminster School, took a second degree at Christ Church, Oxford and then taught at Radley School, near Oxford.  He founded Bryanston School, Dorset in 1928, and was then Headmaster at Ottershaw College (1932-39), a progressive school in Surrey. On 20th July 1938 he was granted a certificate, at Brooklands Flying Club, Surrey, to fly the Tiger Moth/Gipsy Moth.  He became a preacher in Fulham in April 1939 and then was Vicar of St Mary the Virgin, Tottenham, London, during the War years of 1940–45.  His church suffered some damage from enemy action, particularly with a near miss from a V1 flying bomb.  He became Vicar of Badsey and Wickhamford from 1945-47, but had to move from the area due to ill health.  He died in Bournemouth in 1977.
See also