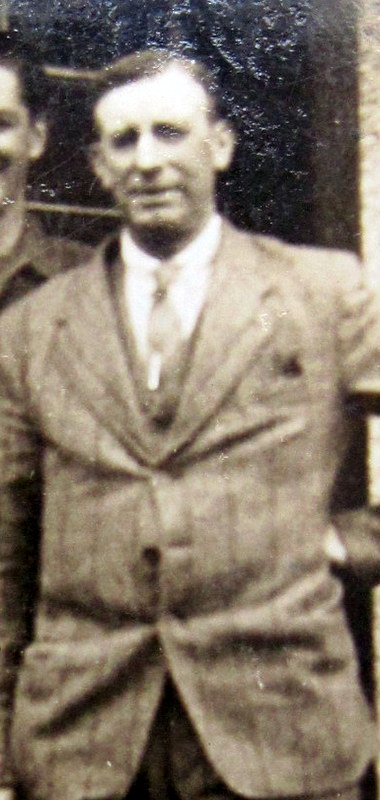 Pioneer Joseph Henry Plant (1892-1968) moved to Wickhamford in 1927 after his period of service in the war.  He was born in N. London and moved to the Evesham area before the Great War.  In 1911, aged 19, he was a domestic servant in market gardener George Byrd's household at Almora House, Green Hill, Evesham.
Joseph rarely mentioned his war service to his family and no medals have survived, but he is known to have served in the Royal Engineers.  There is a record of a 'Joseph H. Plant' serving in the Worcestershire Regiment (No 4663), rank unknown, and then the Royal Engineers (No 128996), with the rank of Pioneer, and this is probably the soldier concerned.
After the war he worked for a while as a breakdown repairman for the R.A.C. and then as a mechanic at Goodalls Garage, Swan Lane, Evesham.   In 1927 he moved from Badsey to Wickhamford to live in one of the row of four cottages in Manor Road, which were demolished to make space for the building of Hody's Place.   He lived in the village until the cottages were due for demolition, leaving in 1934.   Whilst in Wickhamford he worked for John Byrd, (a son of George Byrd), on his land near the Murcot turn on Pitchers Hill.