Introduction
A summary of the record of John Henry Cox (1893-1975) in the Army during the Great War appears as one section in the article 'Wickhamford Goes To War'.   A brief history of the Cox Family of Pitchers Hill also appears on this website.  The piece here is mainly a photographic record of his life in the Army before and during the War and most of the pictures and postcards shown are from a collection of material kindly supplied by Christopher John Cox.  They are an interesting insight into the life of one soldier, 'Harry' Cox, in that dreadful conflict.
Army Life before the Great War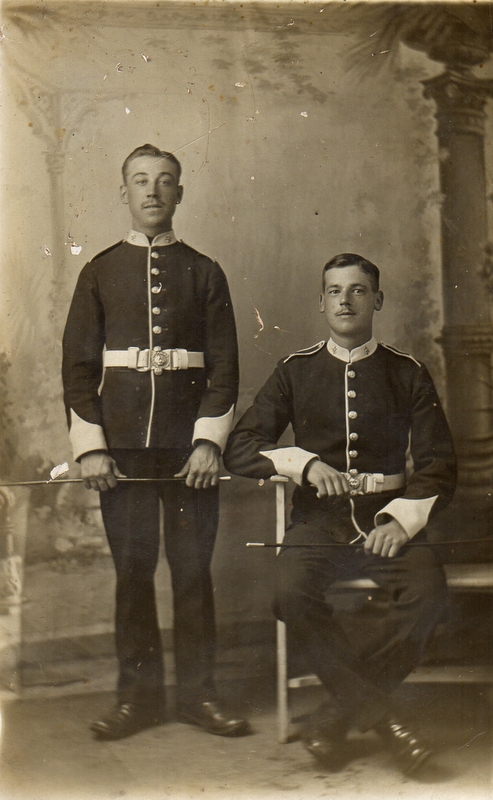 John Henry Cox enlisted for 7 years in the Army in March or April 1912, and soon joined the band of the 3rd Battalion, the Worcestershire Regiment (No 12983), where he played the flute and drum.  He kept the flute for many years after the War.
The Great War
John Henry Cox went to France soon after War was declared, and became a stretch-bearer, the designated role of Regimental bandsmen in time of hostilities.  He was soon involved in the fighting retreat at Mons.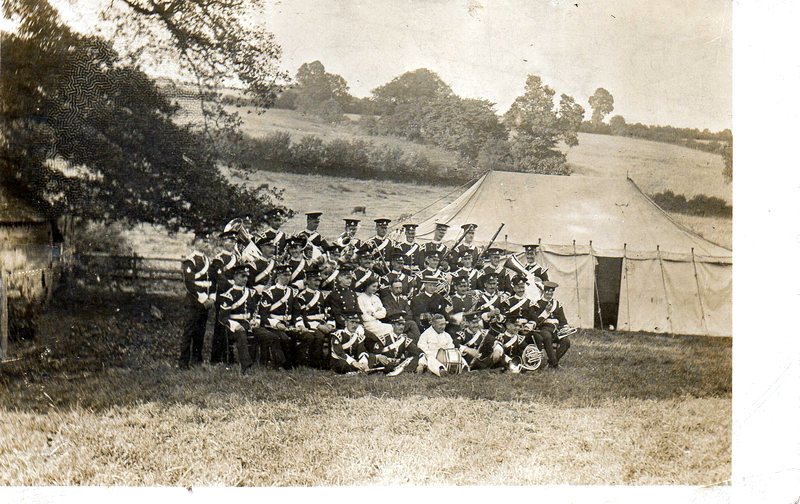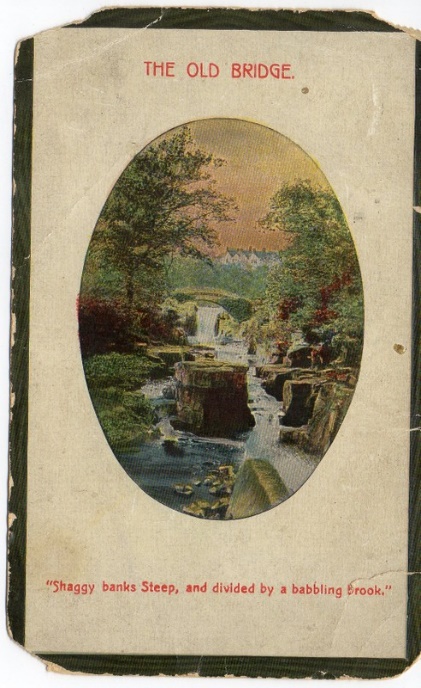 John Henry Cox landed at Rouen 16 August 1914 and was wounded at St Eloi on 28th March 1915, whilst rescuing a wounded companion, presumably in his role as a stretcher-bearer. He was probably wounded by a sniper of the Bavarian Division.  After spending some time in hospitals in France he was transported home on the hospital ship 'Nevasa' and spent about four months in hospital at Dalmeny, but eventually recovered from his wound.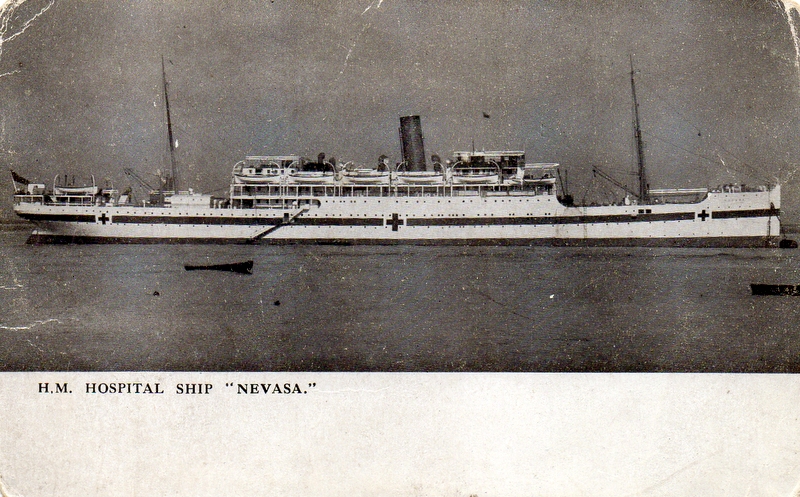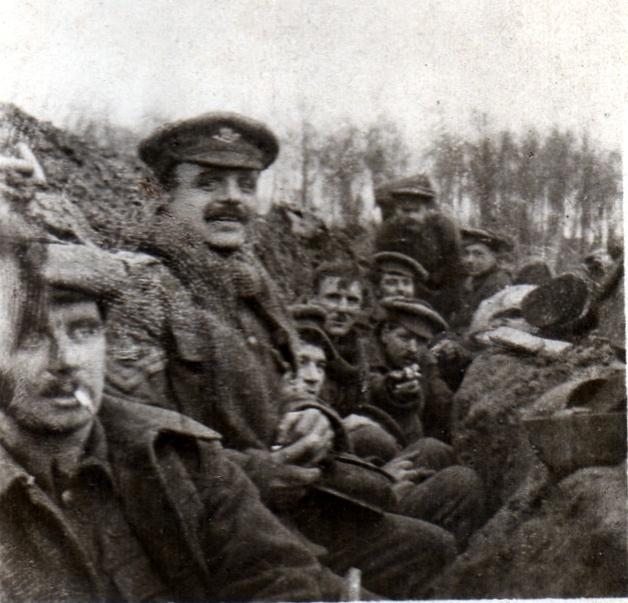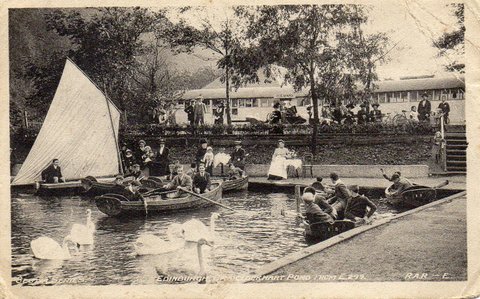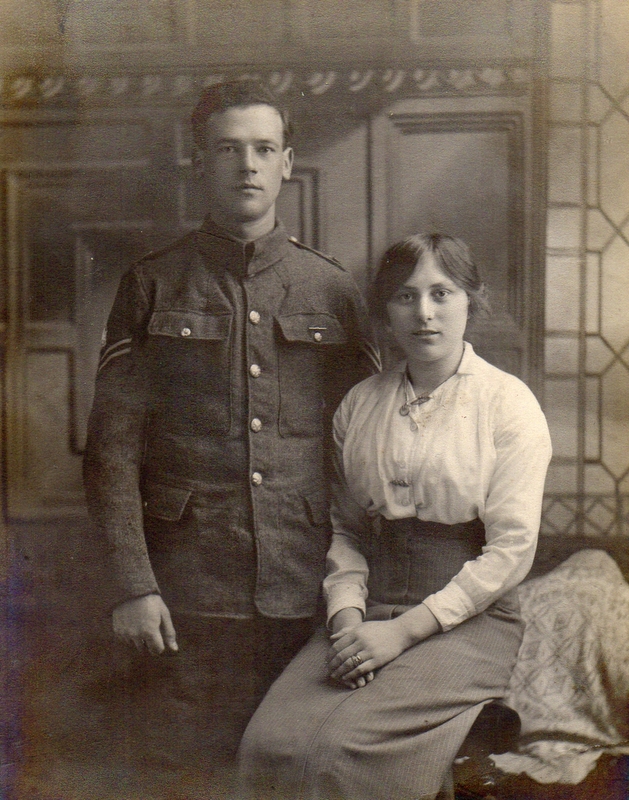 Six of the sons of William and Alice Cox enlisted in the Army, including two who had emigrated to Canada before the War. On August 12th 1916 the Evesham Journal produced an article – A Patriotic Family - about the Cox brothers, including the youngest, Frank, who had died in Greece.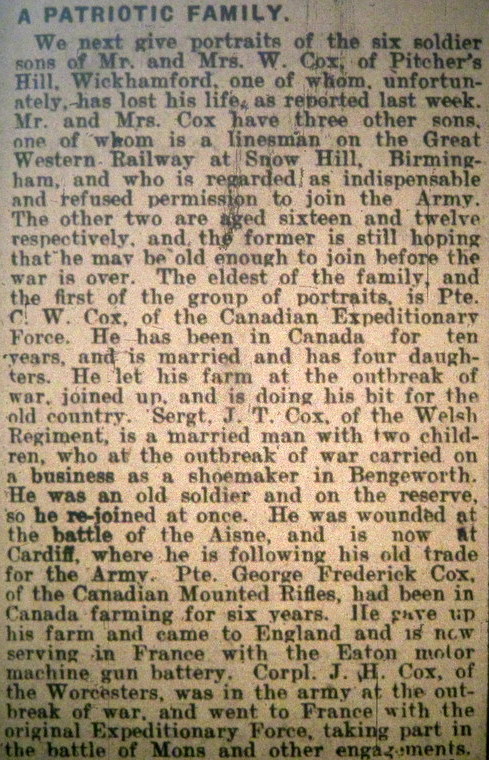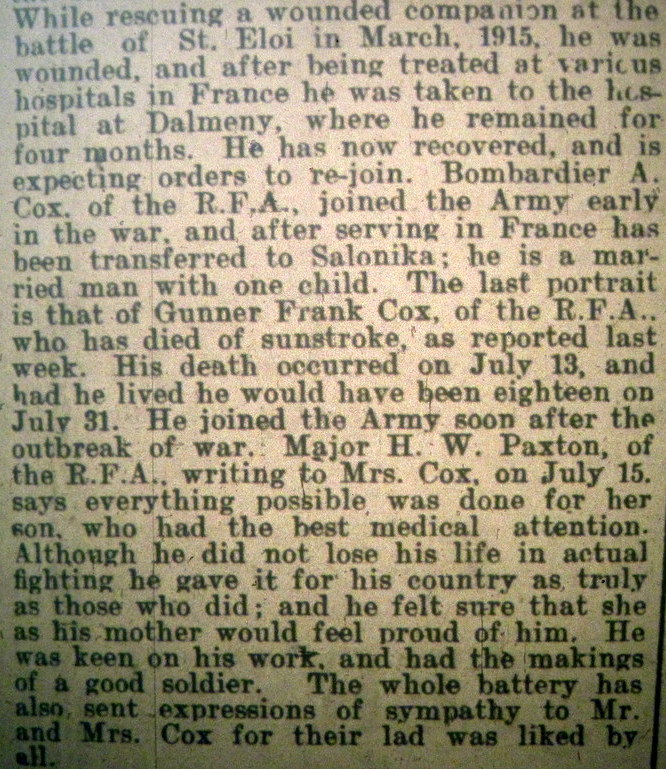 After recovering from his wound, John Henry Cox was transferred to the 6th Battalion of the Worcestershire Regiment based in Plymouth. This was a reserve/training battalion. From here around July or August 1916 he was sent to the Royal Berkshire Regiment, 8th Battalion (No 36728), as part of a replacement draft as they had suffered heavy losses. Various postcards show that he returned to France with this Battalion during the latter part of the War.   The Battalion fought at Ypres in 1917, but there are no records of John Henry Cox's time in this Regiment other than the award of the Meritorious Service Medal.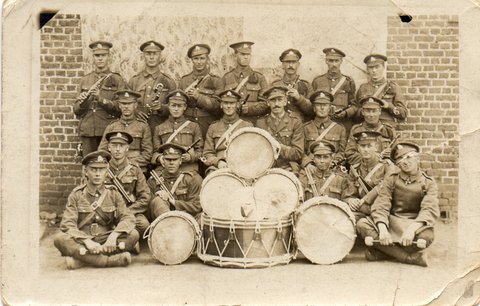 John Henry or 'Harry' as he was known in the family, was a Sergeant by the War's end. He received a full set of Service medals including the 1914 star and was awarded the Meritorious Service Medal for gallantry, but not in the face of the enemy. This was gazetted in the Peace Gazette along with many others on 3rd June 1919. Unfortunately, no records survive to show what he did to earn this medal.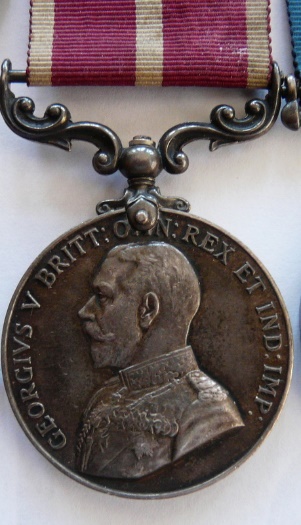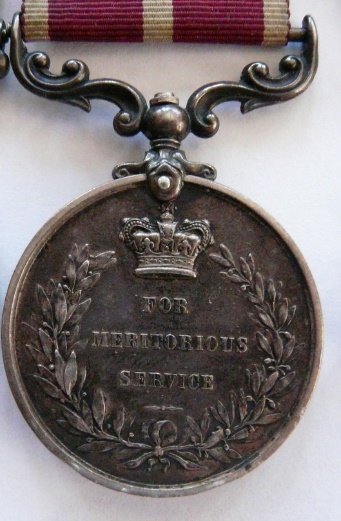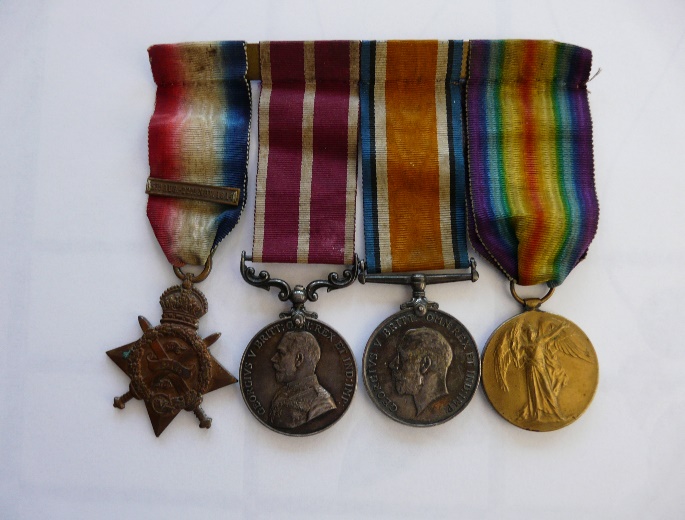 Tom Locke, November 2012